Great Family Attractions in Phoenix Arizona as one of the largest cities in the US and certainly the largest in the Mountain region; not only is Phoenix a great place to live but it is also the center where a million vacations start with many range of attractions and venues for visitors of all ages and from all walks of life. Family attractions abound and we have compiled our list of the top 5 attractions for you to enjoy when you visit Phoenix so you and your family can enjoy a great day out and no one is left out of the party.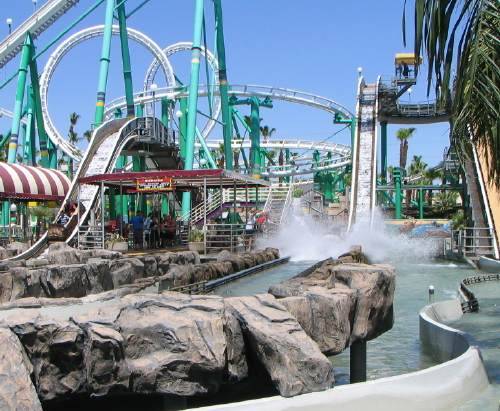 For the adrenaline junkies amongst your family, Castles n Coasters provides the only double loop roller coaster in the entire state of Arizona the Desert Storm! This recreational park also includes a very large range of entertainments, rides, and activities to suit all ages including miniature golf, Go Karts, bumper boats and a huge amusement arcade.
From the thrilling sky high roller coasters and exciting Sky Diver to the exotic world class miniature golf courses and enchantment of an old fashioned carousel, there's magic and new adventures waiting for you and your family at Castles ~n~ Coasters.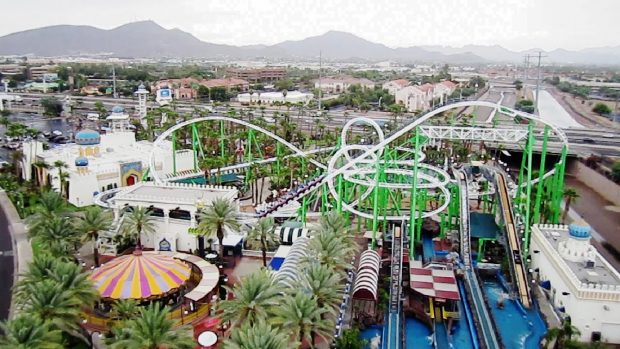 This is a 222-acre park complete with lakes, picnic areas and a range of activities including golf, tennis, and swimming readily available for the visitor. The City of Phoenix also hosts free concerts in the summer months between April and October. In the center of the park is Enchanted Island especially for kids aged 2 to 10 and includes a playground, rides and a range of games for children including pedal boats on the lagoon, train rides, and arcade amusements.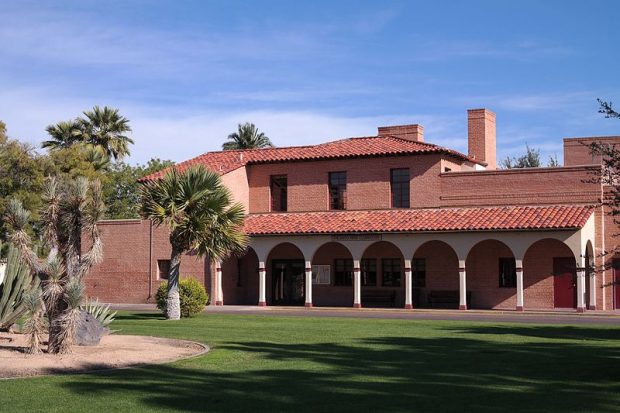 Sports Complex-
Regular Hours
7 a.m.-10 p.m. seven days a week.
Hours may vary on City Holidays, call (602) 261-8443 for holiday updates.
Summer Hours (Memorial Day – Labor Day)
Open 6 a.m.-12 p.m.
Closed 12-5 p.m.
Open 5-10 p.m.
Hours may vary on city Holidays, call (602) 261-8443 for holiday updates
Located in Papago Park, Phoenix Zoo is world famous particularly for its collection of orangutans and Sumatran tigers. Here you will find more than 1,300 animals as well as 200 endangered species which the zoo maintains as part of a worldwide conservation and breeding program. There are four different trails for the visitor to follow and focusing on the main areas of interest at the zoo Africa, the Tropics, Native Arizona and the Children s trail.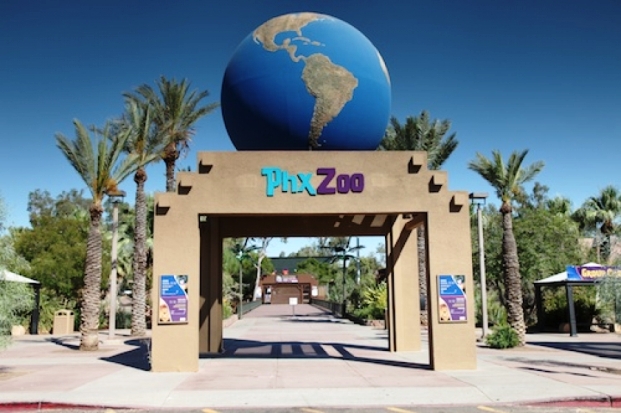 Challenger Space Center Arizona
"They Came From Outer Space – The Exhibition" features the meteorite collection of Geoffrey Notkin, star of TV's Meteorite Men. Visitors jump up and "catch" a planet in My Solar System. Guided tours are on the hour: touch a real meteorite and blast off in an Earth-Space-Transport-Module. Space exhibits include a life-sized Iridium satellite model and astronaut autographed memorabilia. Weekend events often include Family Star Nights, StarLab Planetarium and other activities. Become a crew member on a two-hour simulated mission aboard the International Space Station (additional fee).
Open Mon.-Sat. 10 a.m.-4 p.m.; Adults $8, Children (3-12 yrs) $6, seniors (55+ yrs) $7, Military $7, Ages 2 and under and members are free. Group rates, facility rental, and team building are available with advance notice.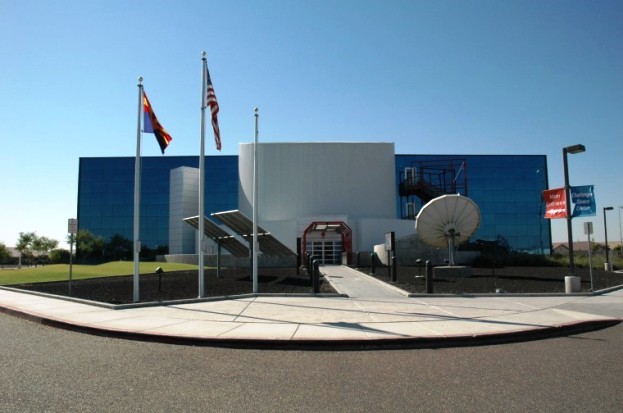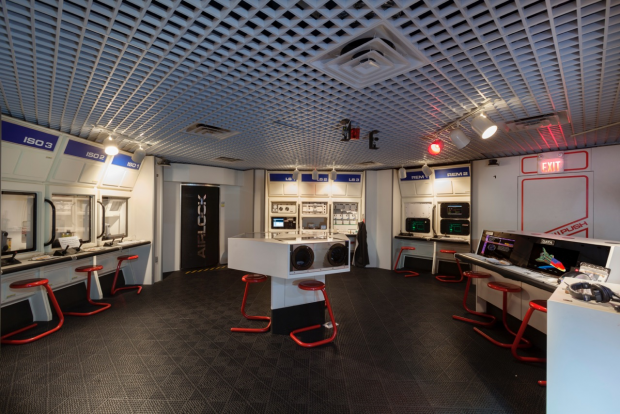 Hall of Flame Museum of Firefighting
Go back to the origins of firefighting with this museum which is hot.  Modern firefighting originated in 1725 and being a desert city, the risk of fire has never been far away for residents of Phoenix throughout history. Here you will find fire engines from the old days and many of the exhibits are family friendly so your family can actually get their hands on the tools used in fighting fires through the years. There are five exhibition galleries as well as a theater where films and videos demonstrating the history of firefighting are shown throughout the day.
Museum Location
6101 East Van Buren St.
Phoenix, AZ 85008
Hours and General Admission
Monday: Saturday, 9am – 5pm
Sunday: 12pm – 4pm
Adults: $7.00
Seniors (62+): $6.00
Students (6 -17): $5.00
Children (3 – 5): $2.50
Children under 3 and Members: Free
Visit the Phoenix Tourism Website
http://www.visitphoenix.com/index.aspx
Save
Save
Save
Save
Save