The Indian Ocean covers approx 20% of the water on the water on the Earth's surface and small islands dot the continental rims with the most famous being Madagascar, Seychelles, Maldives and Mauritius. The latter of these are very popular luxury holiday destinations with many people visiting from Europe and the Middle East each year. With so many resorts and hotels on these tiny islands we have listed the top six for the Indian Ocean.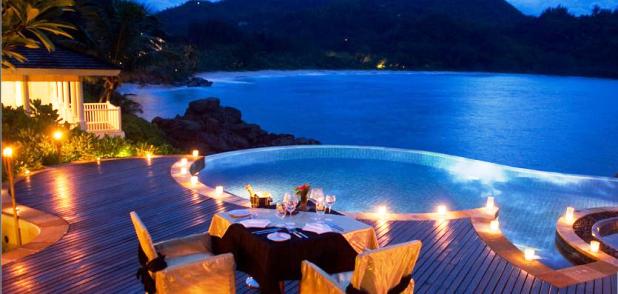 Banyan Tree Seychelles – As you wiggle your toes in the warm white sand and scan the endless expanse of shinning sea before you, you will delight in your decision to stay in this hotel. It doesn't matter if you are chilling by your pool villa or indulging in a treatment at the spa you are sure to pick up on Banyan Tree's signature blend of romance, rejuvenation and exotic sensuality in luxury.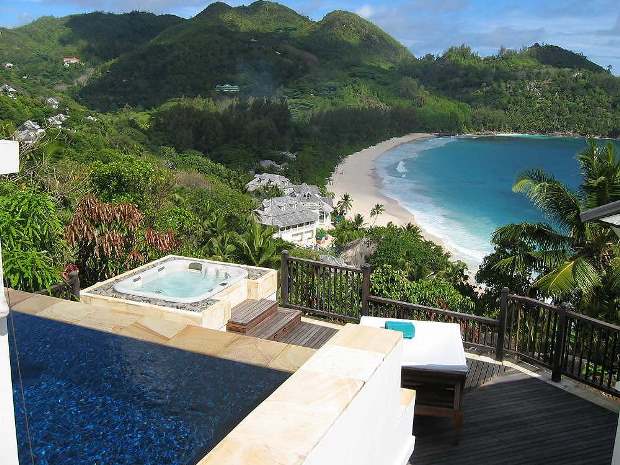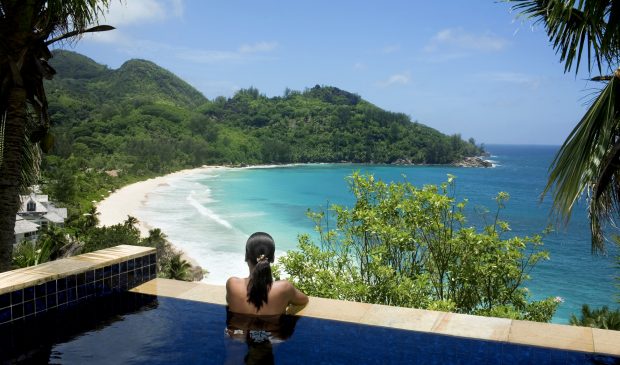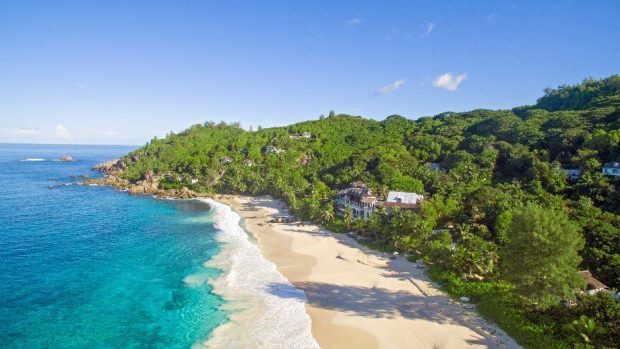 North Island Seychelles – Comprising of only 11 villas lovingly, handcrafted from local stone, glass and wood, the sense of peace and privacy here will make other luxury resorts seem overcrowded. So tuck yourself away on North Island Seychelles where the food is fresh, the beauty is in abundance and the treatment is first class.
Coco Palm Bodu Hithi, Maldives – Wake up each morning in villas that fuse contemporary and tropical influences that provide both a distinctive and spacious accommodation for you. Look out of the windows and be greeted by views across the vast ocean, catch some rays and have a swim in your own pool. Visit one of the restaurants for some world-class fresh cuisine or treat yourself to a sumptuous spa treatment. Whatever you choose to do during your stay at Coco Palm Bodu Hithi, allow the enchanting ambience of this Maldivian island to relax and embrace you.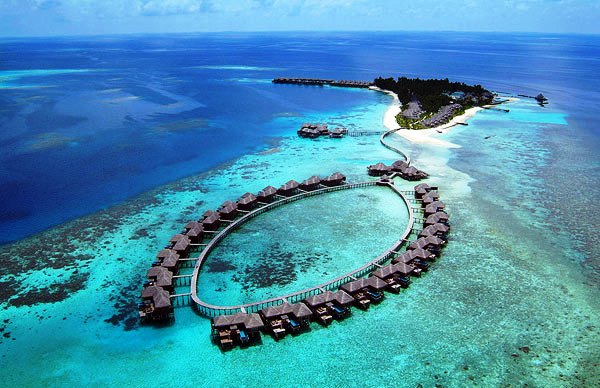 Kuredu Island Resort, Maldives – A massage would be the perfect way to end the afternoon before heading to one of the a la carte restaurants for a romantic dinner. For the more active there is a golf course to play on, scuba diving to take part in and discos to dance the night away at. Kuredu Island Resort has taken paradise and turned it into a haven where you can frolic all day under the sun, or simply curl up with a good book in a hammock gently swinging from a palm tree.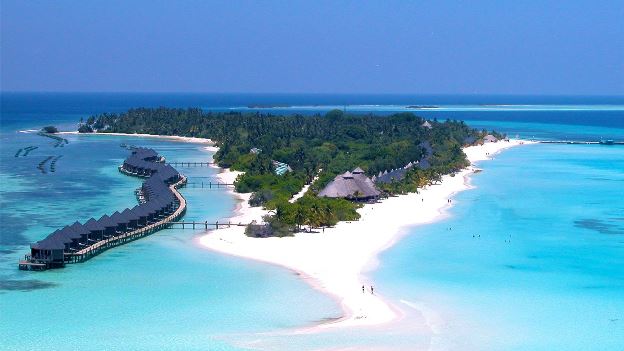 Le Touessrok, Mauritius – Stroll from beach to glorious beach, with the choice of beautiful beaches only being the start of the options available to you at Le Touessrok Resort. These options extend to dining experience, with a choice of six restaurants to suit every mood and taste bud; from an evening of romance at Paul et Virginie to an international menu at hip Three-Nine-Eight. And when it comes to your room, choose to retire in the spacious elegance of a deluxe room or the vast opulence of the Le Touessrok Villa, an impressive 430sqm.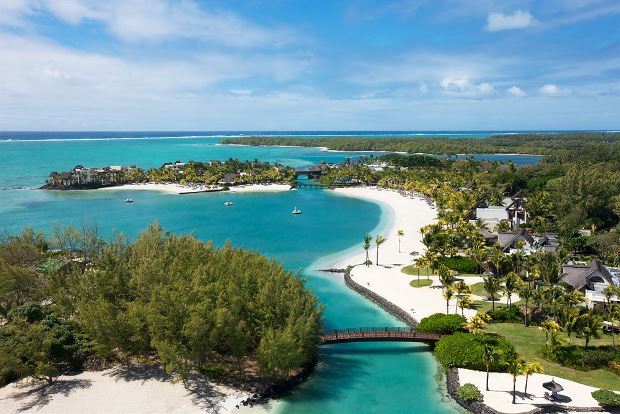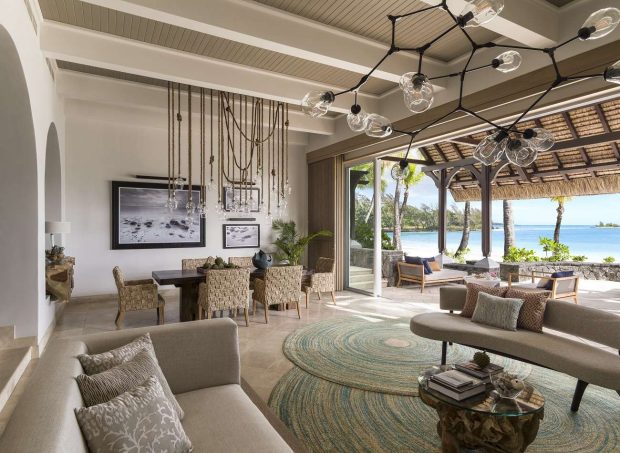 Shangri-La's Le Touessrok Resort & Spa, Mauritius
Address: Coastal Road, Trou d'Eau Douce 42212 Mauritius
Phone: (230) 402 7400
Bel Ombre, Tamassa Resort,  Mauritius – Set in tropical gardens fronting white sandy beaches, rustling coconut trees and a sapphire blue ocean, lies Tamassa. This vibrant hotel is located in Bel Ombre in the south-west of the island, renowned for its verdant sugarcane fields, dramatic mountains and natural splendor. Much more than an idyllic landscape, Tamassa marries laid back style, bespoke materials and contemporary design second to none.
This all-inclusive hotel in Mauritius, located at Bel Ombre in the south-west of the island, is surrounded by dramatic mountains and dense sugarcane fields. Here an effervescent zest for life combines with contemporary design to bring the young (and young at heart) the perfect spot for fun and relaxation
Tamassa offers the perfect combination of sporting activities, party spirit and languid relaxation that appeal to guests looking for a unique holiday in Mauritius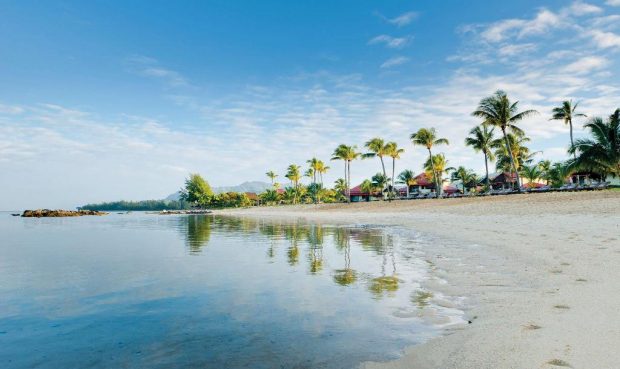 Tamassa Resort,
CoastalRoad, BelOmbre, Mauritius
Tel: (+230) 6037300
Fax: (+230) 6225880