Questing to find the best hidden bars and speakeasies in NYC
New York City is a magical city for the cocktail enthusiast. There are bars of every theme, color and smell in this great metropolis. The only challenge: Finding them. In a concrete labyrinth, where half the bars are unmarked, actually locating the best places to imbibe can be tough. Here's my down and dirty guide to finding some of the best bars in New York.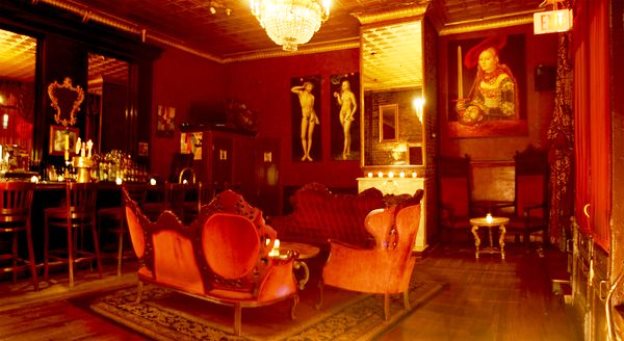 Please Don't Tell
I've spent the last six years of my life trying to get a spot in the first Speakeasy bar I ever heard of: Please Don't Tell (yes, that's the name of the bar). The joint is located inside a popular hotdog venue, Criff Dogs (yes, that's the name of the hot dog joint), and the bar's entrance is through a sliding wall in a vintage phone booth in the corner.
Getting in to Please Don't Tell is notoriously difficult. You have to call at 3 p.m. the day you want a reservation and let the phone ring thirty to forty times before you can get your name penned down for the evening. While the price of admission may seem high, word on the street is that the artisan cocktails are some of the best in the city.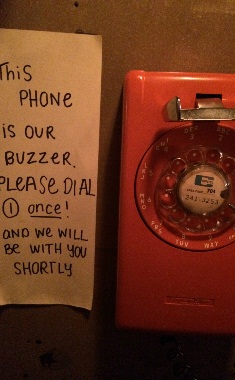 67 Orange Street
This bar, one of my all-time faves, is in Harlem, and is a velvet haven. The walls are draped in thick red curtains; visiting actually feels like you've come home to friends. Sharp barkeeps sling craft cocktails to the rhythm of jazz and R&B hits. So you know, though, staff members prefer to be called "mixologists" instead of "bartenders" (or anything else). Make sure you call ahead, and don't you dare leave without trying a red velvet waffle (seriously). I love this bar, not only because it soothes the soul, but it's the kind of place in which you actually can talk to the person next to you.
Categories: Abacos, New York, New York City, Soho, USA
Tags: 67 Orange Street, Alexander McQueen, Apartment, best bars, etraveltrips, Gotham City Lounge, Harlem, Iggy's, List of streets in Manhattan, New York, New York City, New York City Bars, speakeasies, The Auction House, travel, Upper East Side, Upper West Side