Questing to find the best hidden bars and speakeasies in NYC
New York City is a magical city for the cocktail enthusiast. There are bars of every theme, color and smell in this great metropolis. The only challenge: Finding them. In a concrete labyrinth, where half the bars are unmarked, actually locating the best places to imbibe can be tough. Here's my down and dirty guide to finding some of the best bars in New York.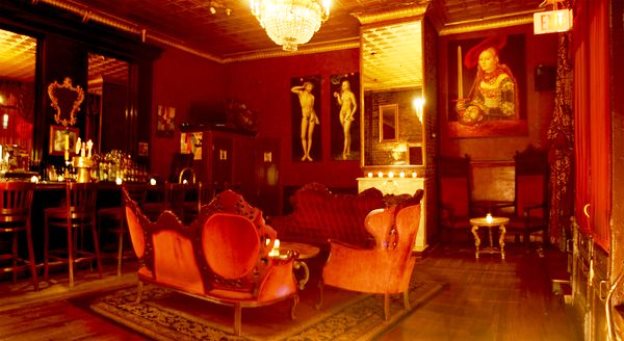 Please Don't Tell
I've spent the last six years of my life trying to get a spot in the first Speakeasy bar I ever heard of: Please Don't Tell (yes, that's the name of the bar). The joint is located inside a popular hotdog venue, Criff Dogs (yes, that's the name of the hot dog joint), and the bar's entrance is through a sliding wall in a vintage phone booth in the corner.
Getting in to Please Don't Tell is notoriously difficult. You have to call at 3 p.m. the day you want a reservation and let the phone ring thirty to forty times before you can get your name penned down for the evening. While the price of admission may seem high, word on the street is that the artisan cocktails are some of the best in the city.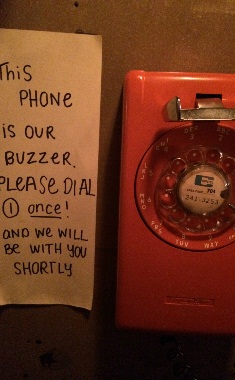 67 Orange Street
This bar, one of my all-time faves, is in Harlem, and is a velvet haven. The walls are draped in thick red curtains; visiting actually feels like you've come home to friends. Sharp barkeeps sling craft cocktails to the rhythm of jazz and R&B hits. So you know, though, staff members prefer to be called "mixologists" instead of "bartenders" (or anything else). Make sure you call ahead, and don't you dare leave without trying a red velvet waffle (seriously). I love this bar, not only because it soothes the soul, but it's the kind of place in which you actually can talk to the person next to you.
The Auction House
This quiet little sanctuary, on the Upper East Side, has neo-Victorian paintings that smile at you from the walls. The place feels like something between a Jane Austen novel and a mob movie. Chaise lounges take the edge off of any day and the drinks could put courage in the blood of the meekest of travelers. Two things to keep in mind: 1) This intimate spot is unmarked, so you'll need to watch the address to find the door, and 2) Don't wear fur; the bar has a strict policy of booting people who sport fur of any kind.
Viewfinder Tip: Keep cell-phone use to a minimum at hidden bars; owners at many of these places don't like people using phones, and they may ask you to leave if they see you whip one out.
Iggy's
Also on the Upper East Side, this Irish-themed bar has a limited selection of beer and endless joy on tap. The back of the bar opens up into a karaoke dance floor where the patrons take their craft passionately. I've spent some of my best nights in NYC at Iggy's. If you really rock the house, people will come up and thank you personally for your song. True story.  (They might even buy you drinks.)
Gotham City Lounge
For the truly adventurous drinkers among you, consider this bar, on Cedar Street in Bushwick (that's in Brooklyn). You enter through an unmarked door under the train bridge. Once inside, expect superhero-themed décor and affordable drinks.
These are just a few of my favorite hidden bars in New York City. The reality: There virtually is no end to the number of bars you can find in the Big Apple. Go get a taste of these hot spots, then see if you can find some of your own. Every corner has a promise of an undiscovered gem.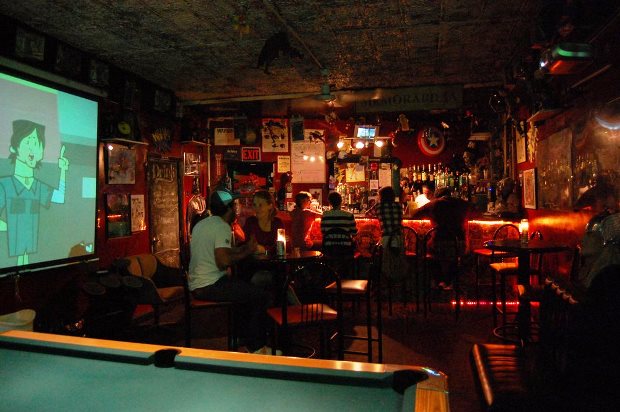 What kinds of bars do you like to visit when you travel?
Expedia compensates authors for their writings appearing on this site, such compensation may include travel and other costs.