Hilton Head Island in South Carolina is a popular destination for tourists. The island is home to large plantations, impressive agricultural lands, and has a haunting history. According to the local lore, William Hilton, an English sea captain, stayed in South Carolina when he was looking for places suitable for settlement by the British in 1663. He claimed the island for England and planned to establish profitable plantations on the land, taking advantage of its rich soil.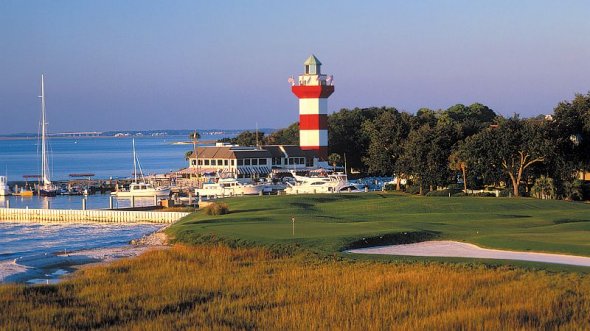 Captain Hilton was not the first person to discover South Carolina. Many explorers from Europe had been there before him. The Spanish named the headland of South Carolina "la punta de Santa Elena" in 1525, for example. The actual first settlers on the island, which is known as the lowlands of South Carolina, probably lived there in 10,000 BC.
Many artifacts and relics have been discovered dating from this time and representing the early Native American way of life on the island. These artifacts are on display in the local museums, and they remind the visitor of the civilization that existed long before Europeans came to the area.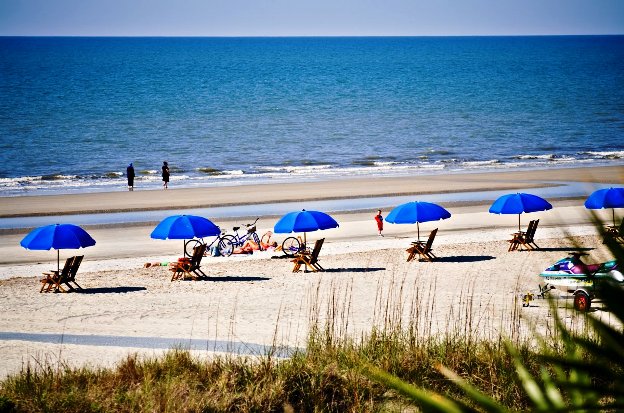 The island is famous for its art and entertainment as well as its interesting history. There are many opportunities for visitors to attend theater, music, and dance events on Hilton Head Island. The Self Family Arts Center offers a showcase for various entertainers every year. The center includes the Elizabeth Wallace Theater as well. This theater offers live concerts on a regular basis and presents music of many types, from the Big Band era to jazz and blues to classical and rock.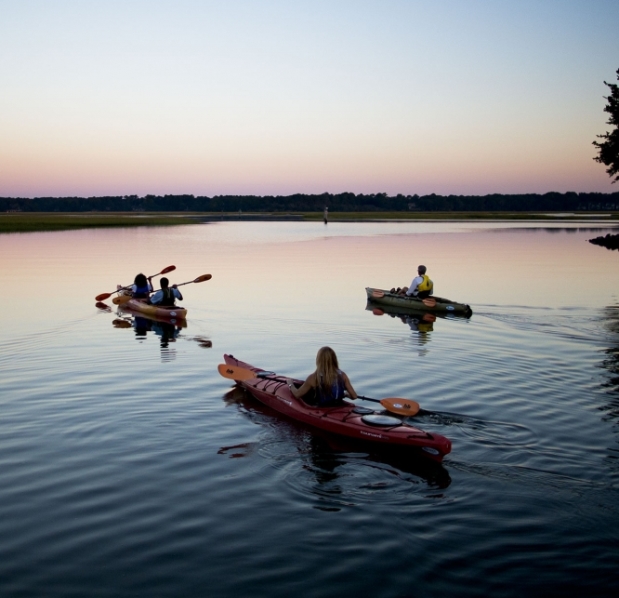 There is something for everyone at the theater. An excellent display of fine art is available at the Walter Greer Gallery, which has an assortment of works including sculpture, paintings, and photographs. Juried art shows and other events happen throughout the year, providing a display of the varied and rich cultural environment of the Hilton Head Island community.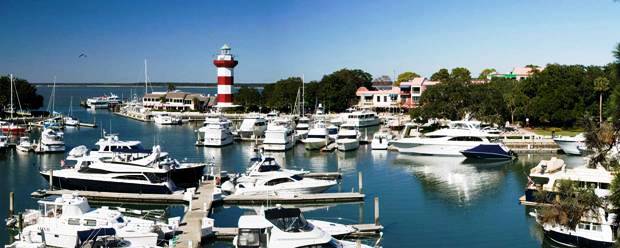 Also on the island are many year-round recreational activities. Visitors can participate in deep-sea fishing, jet skiing, boating, or water skiing. They may prefer just to walk on the wonderful beaches or to go biking, rollerblading, or skating their way around the island. There are many points of interest on any route. If golf is you game, there are many golf resorts, or if you love history, you can take tours of the many historic plantations that illustrate Southern style and charm.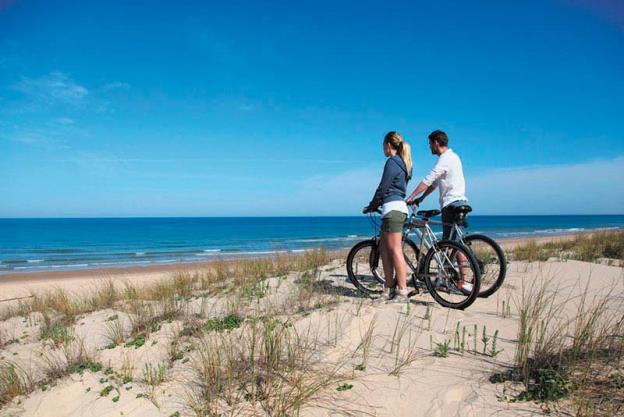 Whatever interests you may have, Hilton Head Island can accommodate you. Be sure to try some of the excellent dining establishments, a night at the symphony, and fabulous shopping opportunities as well. After you've been to Hilton Head Island one time, you'll want to return again and again.