Hilton Head Island is a popular coastal destination on the Southeast coast of the U.S. It is known for its sustainable living and relaxing lifestyle. You're more likely to find a protected sea turtle nest than a high-rise building on this beautiful island. All around, there is a general care, classiness and pride not seen in a lot of modern-day cities. But beyond the island's sustainable ideals and beautiful beaches, there's also plenty of rich culture and deep history to uncover here.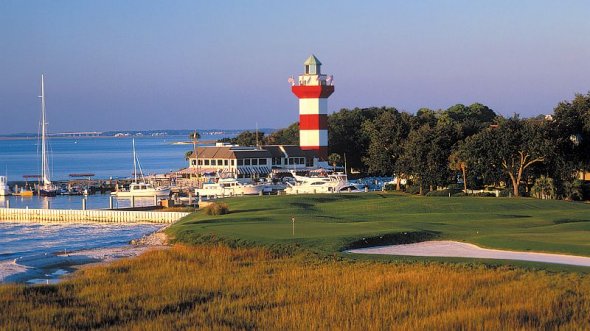 Mysterious Shell Rings
In 1663, when English sea captain William Hilton sighted Hilton Head Island, he encountered Native Americans from the Escamacus and Yemassee tribes already living there. However, there was evidence of an earlier civilization having inhabited the island as seen in mysterious shell rings, measuring up to 240 feet (73 meters) across and 9 feet (3 meters) high, which can still be found on the Island. These shell rings have been preserved, and, today, you can view these fascinating artifacts of Hilton Head history in the Sea Pines Forest Preserve and on the North end of the Island off Squire Pope Road in Green Shell Park.
Step Back in Time at Mitchelville Freedom Park
While visiting the area, you should definitely take time to explore Mitchelville Freedom Park, a recently preserved historic site.  Formed in 2005 by a diverse group of Hilton Head Island residents, the site is intended to preserve a portion of the historic area which was once America's first post-Civil War settlement for freed slaves. I also hiked the trails and walked to the gazebo at the end of a dock overlooking the marsh to reflect on the history of this profound place.
Natural History at the Coastal Discovery Museum
For a fun-filled learning experience, head next to the Coastal Discovery Museum established in 1985. Here, you can take guided tours and enjoy exhibits that educate visitors on the natural history and cultural heritage of the Lowcountry. One favorite exhibit is the butterfly enclosure, housing 13 species of native butterflies. You can also attend evening presentations on loggerhead sea turtles.
Gullah History in Hilton Head Island
I had never heard of Gullah people, but after visiting the Gullah Little House Museum in Hilton Head Island, I learned they are the descendants of enslaved Africans who live in the Lowcountry. Learning all about Gullah traditions, songs and structures from Ms. Louise Miller Cohen, who established the non-profit organization in 2003 to preserve the history and culture of the Gullah people, was an amazing and educational experience. If you're interested in learning further about Gullah heritage, Gullah Heritage Tours offers incredibly fascinating tours of the island led by fourth-generation Gullah natives.
There is so much history awaiting to be explored on this small, quaint island – from historic plantations, to the remnants of American Civil War forts, to old churches and even haunted sites. Hilton Head Island offers a great and varied history and culture, beautiful beaches, yummy local food and brilliant outdoor attractions. What a fantastic vacation spot with plenty to offer!