The Strand Hotel is  a stylish hidden gem in New York City Fashion District, with an award-winning rooftop bar Manhattan's trendy Midtown Fashion District. Guests will discover classic charm and warmth along with style and impeccable service at this exciting Manhattan hotel.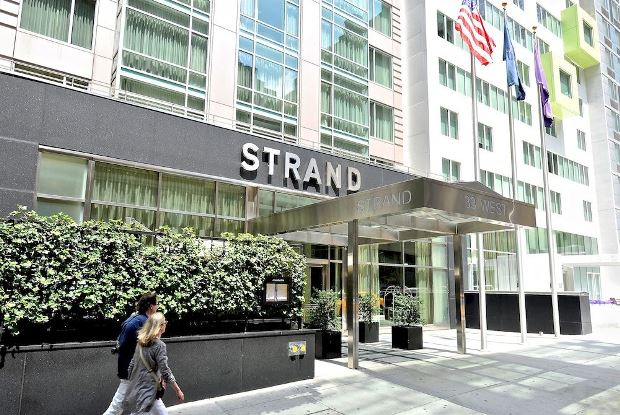 Featuring 177 guestrooms, many with fabulous views, the 20-floor Strand Hotel is ideally located just around the corner from the Empire State Building, steps from prime NYC shopping, the Theatre District, Madison Square Garden, Bryant Park, Grand Central Station and much more. With so many things to do and reasons to visit New York, the Strand Hotel offers the perfect midtown Manhattan location.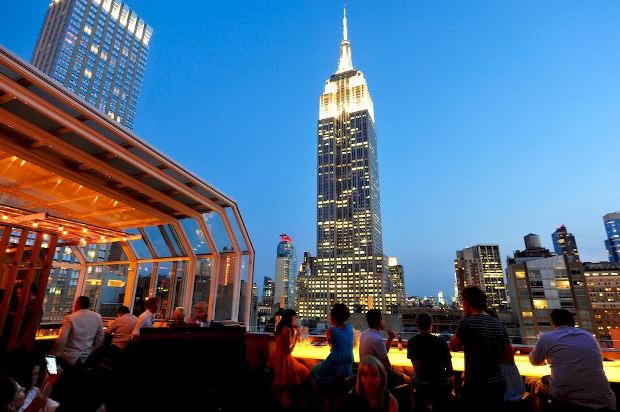 Guestrooms
With accommodations like these, it's nearly impossible to tell where form gives way and function begins. Designer Lisa Knight has decked out the Strand's 177 hotel rooms and suites in distinctive upholstered pieces, neutral shades and light textures. Warm mahoganies and rich walnuts complement softly paletted walls displaying vintage prints culled from the Condé Nast archives.
Up-to-the-minute gadgetry gets its due with complimentary Wi-Fi Internet, high-definition flatscreens and iPod docking connectivity. Turn-down service with specialty chocolate is provided each evening for the start of relaxing night. Spa-inspired bathrooms are adorned in European-style tiling, sleek granite counters atop custom wood cabinetry and top-of-the-line fixtures. ADA rooms available with advanced request.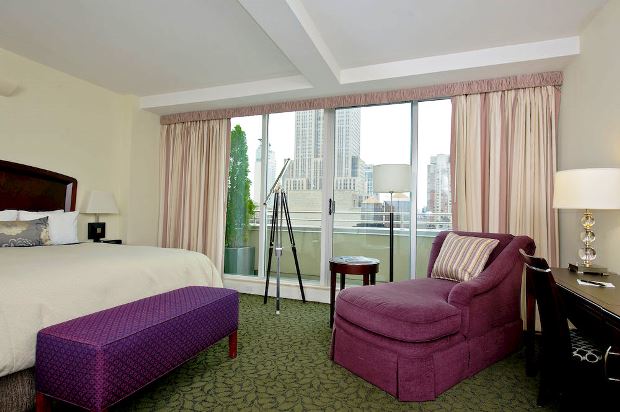 Dining
The elevator releases you to the 21st floor, leaving you face-to-façade with the Top of the Strand's most notable regular – the 102-story Empire State Building, holding court just beyond the slide-away glass ceiling. With interiors arranged by set designer Lydia Marks (Sex and the City, The Devil Wears Prada) this intimate cocktail loft belies its almost-too-perfect NYC sightlines and chic-ness with a surprisingly unpretentious vibe.
Midtown locals and hotel guests lounge on comfy patterned banquettes straddling a garden-like oasis of greenery, privately delighted to have found a rooftop oasis away from the crowds and confusion of the Times Square bar scene.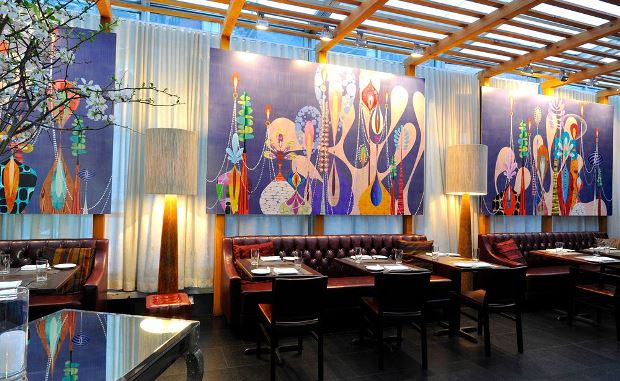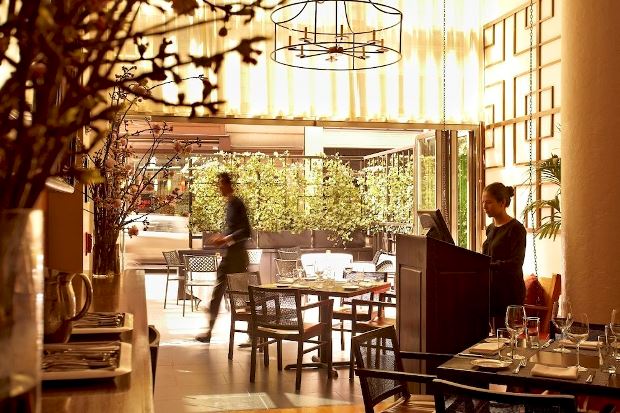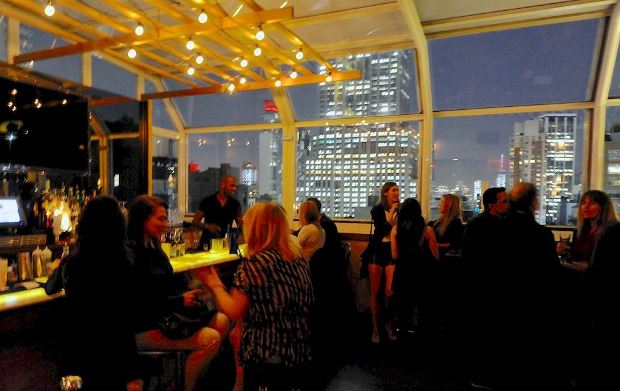 Location
Located on 37th Street, between Fifth Avenue and the Avenue of the Americas, the Strand Hotel is centrally situated in Manhattan between Penn Station and Grand Central Station, near Bryant Park, Times Square and Penn Station. Subway stops on the Broadway Line and 6th Avenue Line are conveniently close.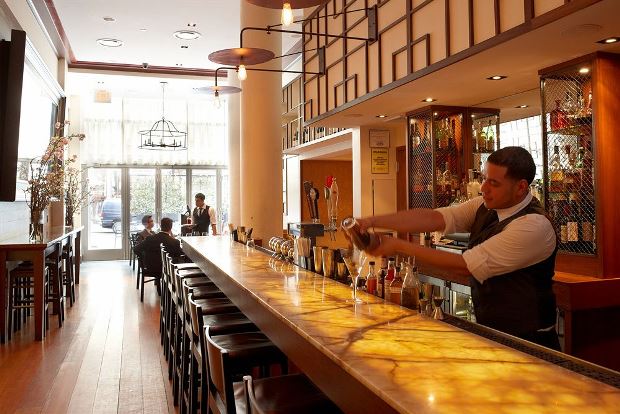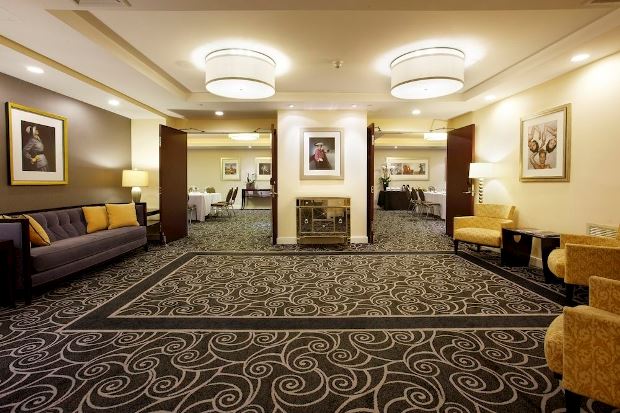 The Strand Hotel
4-star hotel
Address: 33 West 37th Street, New York, NY 10018
Phone:(212) 448-1024
Visit the Strand Hotel Website