Historic Trafalgar Square London
Trafalgar Square, at the heart of London, is one of the city's most vibrant open spaces. Trafalgar Square is a site of significant historic value and its monuments and statues also have individual heritage classifications.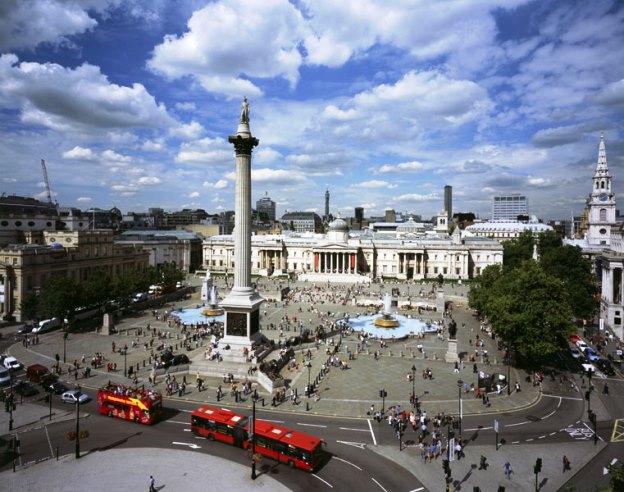 Since its construction in the early 1800s, Trafalgar Square has been seen as a centre of national democracy and protest. Rallies and demonstrations are frequently held at weekends on a range of political, religious and general issues. The Mayor supports this democratic tradition, and gives access to the square for such causes.
Statues and fountains
Nelson's Column
William Railton designed the column and statue to honour Admiral Nelson (1758-1805), following his victory in the Battle of Trafalgar in 1805. The granite statue was sculpted by E. H. Baily. It is five metres high and stands on a bronze platform made from old guns from the Woolwich Arsenal Foundry.
The four bronze panels at the base of the column depict some of Nelson's battles. The castings are from guns captured at battles.
The lions, designed by Sir Edwin Landseer, are said to protect Nelson's Column.
Nelson's Column last underwent restoration in 2006.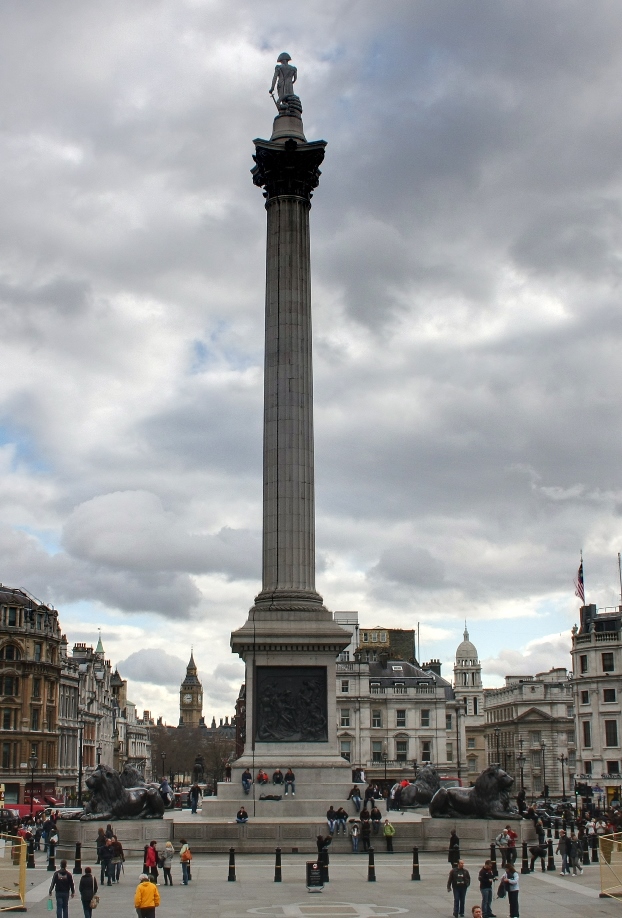 Fountains
The fountains were added in 1845, and the mermaids, dolphins and tritons (which are the male figures with tails like fish) were installed later. The fountains operate on most days.
Statues
There are four plinths for statues in the square. Bronze statues stand on three of them: General Sir Charles James Napier is on the plinth in the southwest of the square, Major General Sir Henry Havelock on the southeast plinth and King George IV on the northeast plinth.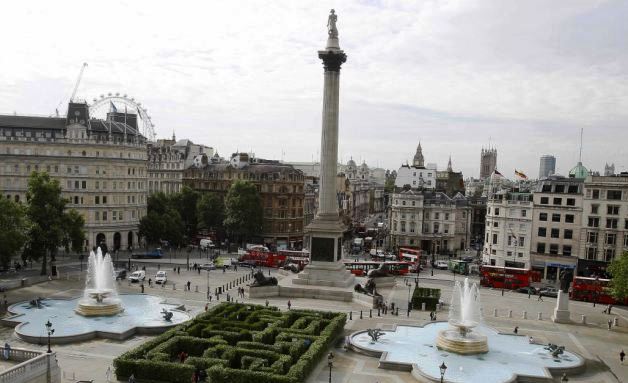 The Fourth Plinth
The fourth plinth, in the northwest of the square, was empty for many years. It is now programmed by a Commissioning Group Panel of specialist advisors appointed to guide and monitor the commissions for the plinth. The content presents world-class contemporary artworks in the public realm.
Imperial Measures
Categories: Abacos, England, Europe, London, United Kingdom
Tags: 10 Downing Street, 3 News, Amsterdam, Anish Kapoor, Ashmolean Museum, Ashton-under-Lyne, etraveltrips, Family vacations, great cities, Historical site, London, Scotland Yard, Trafalgar Square, United Kingdom