The government imposes taxes on taxable goods and products sold at groceries and convenience stores. Of course, there are different kinds of taxes for specific products, and they vary from government to government. But did you know that you can also buy items that are tax free? These duty free items are available in duty free stores all over the country!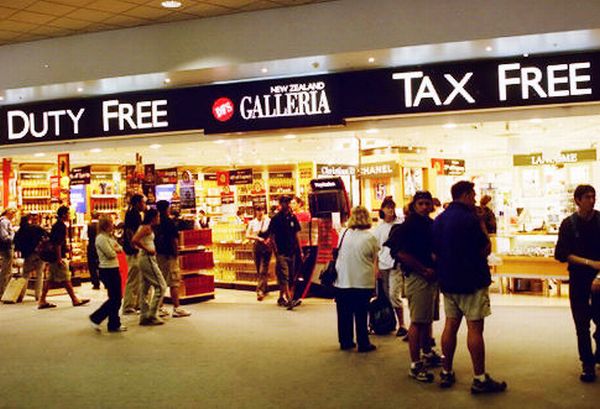 You have a wide selection when looking for stores that sell goods which are duty free. Some duty free stores, for example, are relatively easy to find. The good thing is that items may be cheaper than goods sold at regular stores, but many products carry international brands which cannot be found elsewhere in Australia.
But what does duty free really mean? And what should one expect when shopping duty free? Read on for some useful tips on duty free shopping.
Where to find duty free stores
If you are not familiar with duty free stores and where to find them: the easiest way to do so is to go to a place where there's heavy international traffic. These places include ports, airports, and border cities. You can also purchase duty free items while aboard a plane. A traveler can avail of this privilege in duty free shops upon entry to a country, or before departure. There is an allowable quantity limit for each item, though. If you buy items at a duty free shop above the allowable limit in the country of your destination, the excess quantity will be subjected to tax upon your arrival. Countries have different laws and policies, so it would be best to know them before you travel.
Items
You can find a whole host of items at any duty free shop.
Snacks such as chocolate, carbonated beverages, and other processed foods can be bought from any duty free store.
There are also electronics products such as mobile phones and Ipad's. They also have jewelry, watches, and some even have appliances up for sale.
If you need a present for your loved ones, there is a range of perfumes, bags, and clothing brands to choose from.
Surprise your husband or father with cigars, cigarettes, and other tobacco products. All items there are perfect for those who want to get the biggest savings they can.
Advantages
One obvious advantage is the savings you will get from buying items duty free. Some duty free stores always update their inventory so that travelers can easily find everything they need once they step inside the shop. Due to the savings you get, you can get more items for your needs without going somewhere else outside of the duty free centre.
Duty free stores offer the latest in fashion and beauty.
Therefore, you don't have to figure out which clothes are in for the current season. Just go to a duty free store, and you will have access to fashionable clothes below the regular price.
If you are waiting for your connecting flight for several hours, you can always pass the time by taking a shopping tour at a duty free store. The wide array of products will occupy your attention. But be conscious of the time; otherwise, you might lose track of what time it is, and find yourself rushing to the departure area to catch up with your flight.
Another advantage of duty free shopping is being the first to test specific products made by some manufacturers. You can tell your friends back home that you have already purchased a product which isn't available in your country.
Duty free means convenience in shopping. Duty free stores are designed to ensure the buyer's comfort and convenience.