Although it's the seat of state government and home to one of the largest universities in the nation, Austin's soul really comes from its music. Laid-back and fun-loving, Austin Texas bills itself as the Live Music Capital of the World and boasts nearly 200 venues, offering everything from rockabilly to Tejano year-round, from unknowns to Texas giants like Willie Nelson, the Dixie Chicks and Los Lonely Boys.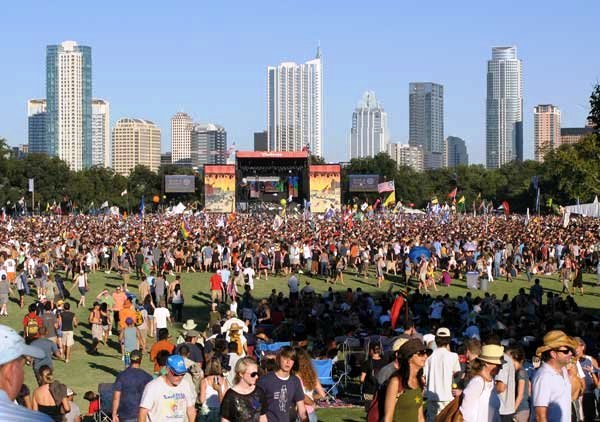 No surprise, then, that the city's famous South by Southwest Music and Media Festival (aka 'SXSW') is one of the biggest music showcases anywhere, a gathering of more than 1,500 music hopefuls yearning to become the next big thing. If you're a music lover looking for the new and edgy, make every effort to get your tickets and accommodation booked months in advance. If you're in town at another time, get tickets to a studio taping of the renowned 'Austin City Limits', a PBS television favourite since 1976.
Or, you could hit the clubs. Austin's year-round music nerve centre is on Sixth Street and the Warehouse District immediately south of it, where rock 'n' roll, blues, jazz, country and R&B emanate from beer joints housed in stone-and-brick Victorian buildings. This is where you'll find the world-renowned Antone's, Austin's 'Home of the Blues'; the Backyard, an old-style spot that presents big-name shows in an outdoor amphitheatre shaded by 400-year-old live oaks; the Broken Spoke, Texas's premier two-step dance hall; and both Stubb's BBQ and Threadgill's, each beloved for great food and great music.
Musicians play in everything from grocery stores (Central Market, Whole Foods) to city council meetings. They play outdoors at the Blues on the Green series and at festivals: Austin City Limits and South by Southwest you've likely heard of, but there's also Pachanga Latino Music Festival, Urban Music Festival, Fun, Fun, Fun Fest, Chaos in Tejas and many more worth checking out. Mostly, you'll find Austin musicians at clubs, coffeehouses, bars, taquerias, auditoriums and concert halls – and with nearly 200 live music venues, it can be intimidating knowing where to start.
There are rooms and artists that provide quintessential Austin music experiences. Check out honky tonker Dale Watson or twangy guitarist Redd Volkaert at the Continental Club, where retro and roots music rules. Blues more your style? Don't miss veterans Jimmie Vaughan or Marcia Ball, or up-and-comers Gary C. Clark and Carolyn Wonderland at legendary Antone's.
The country two-steppers at the Broken Spoke put on such a great show it hardly matters who's playing, but you can't go wrong with favorites like Alvin Crow or Jesse Dayton. For acoustic singer-songwriters, tune in to Eliza Gilkyson or Jimmie Dale Gilmore at the Cactus Club. For jazz, the Elephant Room is your best bet – where you'll find Elias Haslanger blowing sax or Kat Edmondson scat-singing. There are whole districts of clubs around downtown–some (Red River, where contemporary rockers play original material) presenting stylistically similar music in each room; others (Warehouse District), more eclectic.