Finding the right Utah lodge for your honeymoon, family vacation, or business retreat can be time consuming. Where should you stay? What activities do you want try? Is there year-round fun, or only seasonal excitement? If your search has brought you to Stillwater hotels, an excellent choice might be The Lodge at Stillwater.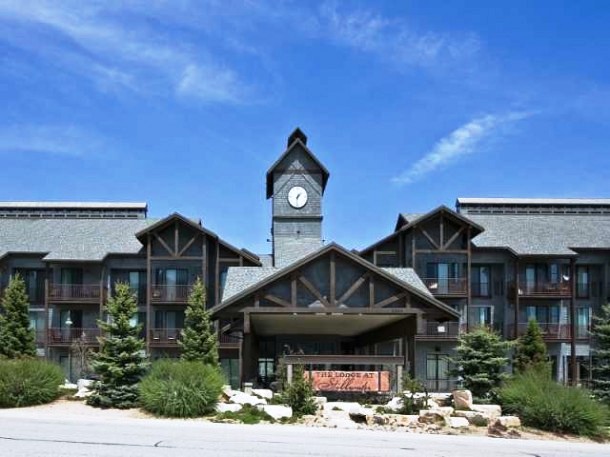 This Utah lodge is located right in Wasatch mountain range, only a few minutes worth of travel time from Park City, Utah. Best of all, there's no shortage of year-round activities to be found here!
There are eleven private ski runs that wander throughout Deer Crest, and The Lodge at Stillwater provides hassle-free access to all of them. Located right on Jordanelle Lake, right across from the Deer Valley Gondola, every room has a view of the awe-inspiring Utah scenery. Depending on your preferences, you can get a room with a view of the lake, Bald Mountain, or both! Deer Valley resorts offer a great place to explore the surrounding Utah wilderness or visit Park City for more city-inspired fun.
Whether your group is large or small, Stillwater hotels like The Lodge at Stillwater have the rooms to accommodate your needs. For smaller groups and couples, there are the standard-sized hotel rooms and studio rooms available. Larger groups can take advantage of the one or two-bedroom suites, or the town homes offered by a Utah lodge. Every room comes with a queen size bed, free cable TV and Internet access, DVD players, and VCRs included. Every room from studio size to town homes also includes a fully equipped kitchen with a full size fridge so you can manage meals on your own if you'd prefer. There are even private balconies available in the suites and town homes, so you could enjoy an intimate meal outdoors, with a breathtaking view on your honeymoon.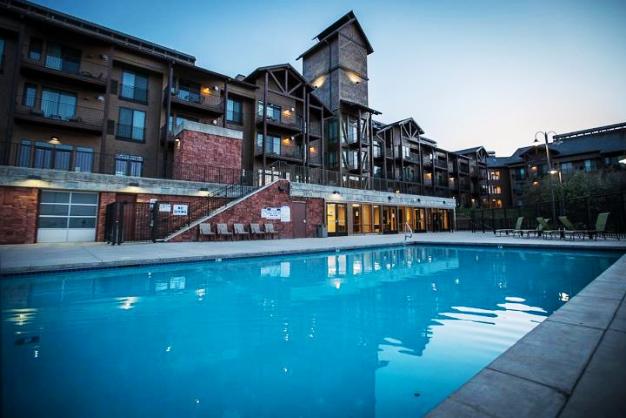 Stillwater hotels even accommodate bathroom requirements, with town homes and suites providing two or three bathrooms for larger groups. These more spacious accommodations also include a sleeper sofa or Murphy bed, should you need the extra sleeping space. The spacious living rooms offered by a Utah lodge provide a great place for the whole family to gather around the gas fireplace if it gets a little too cold outside.
There's more to a Utah lodge than just the rooms. There's shopping and dining available in Park City, Utah, along with historic tours and various arts and culture festivals running throughout the year. You could visit Historic Main Street or relax at a Park City day spa. If you're looking to escape city life, give fly-fishing or horseback riding a try. You could even take a hike down one of the many nature trails located all around the Stillwater hotels in Deer Valley.
If seasonal activities are more your style, there's water skiing and wake boarding on Jordanelle Lake in the summer. In the winter, of course, there's more skiing than you could ever wish for. In addition to the eleven ski runs located near Stillwater hotels, there's bobsledding, luge runs, and snowmobiling available. The Lodge at Stillwater even has indoor equestrian stables, so you can ride horses any time of the year. With all the fun things to do at a Utah lodge, it would be a shame not to see everything The Lodge at Stillwater has to offer.