Kenya – Places You Should Visit
Kenya is considered as a miniature of Africa that offers a wide variety of attractions within its borders to its visitors. These attractions include a number of mountains, parks with great wildlife, beaches, art and culture, exciting nightlife, marine parks, rain forests, deserts and bird life with an endless variety. The exciting safari parks are packed with all the wild life you would expect to see in an African safari.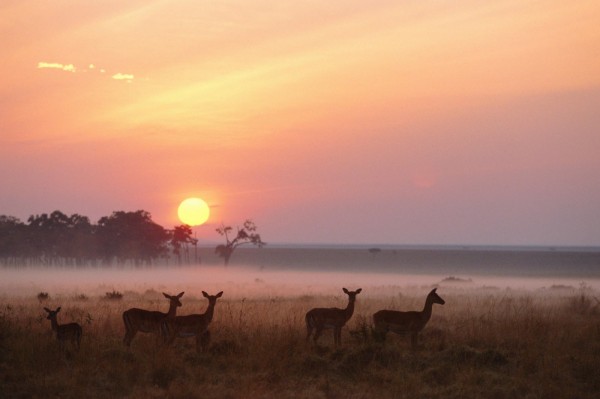 The country also features towering snow-capped mountains, centuries old great historic towns and spectacular beaches overlooking the Indian Ocean. Some of the places you should not miss during Kenya travel are as follows:
Lake Turkana: This lake and its surrounding areas are known as cradle of mankind as a number of relics founded at this place can be traced back to earliest civilization. This is a hot and deserted region to the north of the capital city Nairobi, and the lake provides an amazing sight and a welcome relief to the heat. Mount Kulal is another attraction near this lake which rises from the level of lake and is known as one of the three International Biosphere Reserves of Kenya.
Masai Mara: The Natonal Reserve at Masai Mara was established as a wildlife sanctuary in 1961. This reserve is the part of Great Rift Valley on the border of Tanzania in the southwest of Kenya. The Mara River flows through this reserve and along the banks of the river you can easily spot hippos, crocodiles, and zebras along with migrating wildebeests. July and October is considered as the best period to see migrating zebras and wildebeest through Masai Mara and during this time lions, cheetahs, and leopards are here for hunting.
Lamu Island: The town of Lamu is one of the oldest towns of Kenya which is home to Muslim women dressed in black buibuis and Muslim men struggling in graceful clothes. Visiting this town feels like traveling through olden times past with its old building and narrow streets. The spoken languges in this town include Arabic and Swahili.
Categories: Abacos, Africa, Kenya, Nairobi
Tags: Adventure Travel, Kenya, National Parks, Safari