Keswick Hall at Monticello, Virginia
Keswick Hall is a full service resort near Charlottesville VA providing a unique country estate experience on over 600-acres. The hotel has 48 rooms including 3 suites each elegantly decorated and a full complement of in-room amenities. The award-winning Fossetts is available for fine dining wines a farm-to-table inspired menu and breathtaking views of the estate.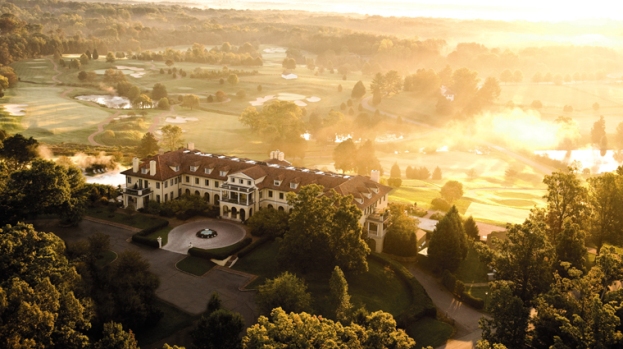 History and spectacular landscapes come together at Charlottesville, where Thomas Jefferson country meets Virginia's Blue Ridge Mountains. Celebrated landmarks, including Jefferson's Monticello and the University of Virginia, are clustered here among swathes of the East Coast's most beautiful scenery, home to renowned horse races, hunts and vineyards.
This is the setting for Keswick Hall, an impressive mansion in true Orient-Express style, with its own Arnold Palmer Signature 18-hole golf course and a luxurious spa. The surrounding estate is the perfect retreat for those who wish to combine relaxation and pampering with fresh country air.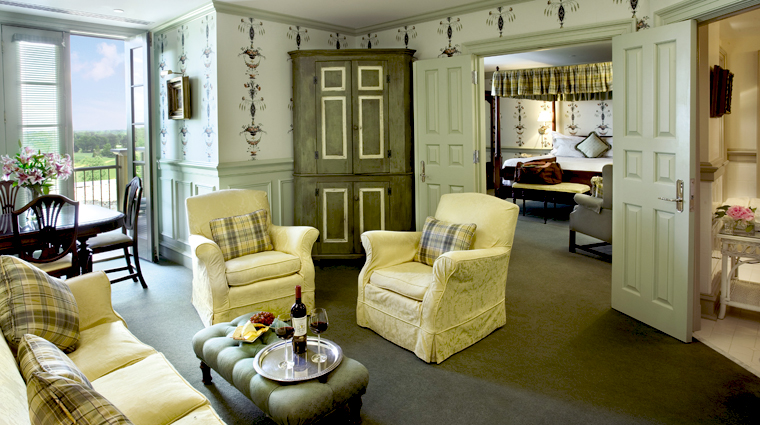 Guest rooms
Each one of the Hall's 48 rooms and suites is designed with exquisite fabrics and furnishings providing our guests with a relaxed and tranquil environment – a retreat where guests feel pampered and renewed.
In-Room Amenities
Carefully chosen basket of snacks and beverages made in Virginia – a taste for every occasion (itemized pricing)
Flatscreen TV with DVD player
Iron and ironing board
Air-conditioning – self controlled temperature gage
High-speed wireless internet access
Two multi-line phones with voice mail service
CD player, radio and alarm clock
Writing desk
FedEx packaging
In-room safe
Laundry service bag
Bathrooms
Deluxe Bathrobes
Oversized claw-foot tubs and soaking tubs
Antique Porcelain Bathroom sets
Heated Towel Racks
Hairdryers
Selection of luxurious bath amenities, including herbal bath salts, hair treatments, body lotions, sewing kits and shower caps
Additional amenities
Categories: Abacos, Monticello, USA, Virginia
Tags: Arnold Palmer, Blue Ridge Mountains, Charlottesville, Estates, Golf, Golf Vacation, Hotel, Keswick, Keswick Hall, Luxury Hotels, Monticello, Resorts, Romantic getaways, Spa Vacation, Spa Vacations, Thomas Jefferson, Top Hotels, travel, Virginia, Wine tours