Lining the golden sands of Towoon Bay, Kims Beach Hideaway is a family-owned haven renowned for privacy, seclusion and warm hospitality. With a choice of spacious beach, forest or hillside bungalows and spa villas, together with relaxing massages and superb buffet meals, Kims is designed for total r and r on one of the Central Coast's most peaceful bays.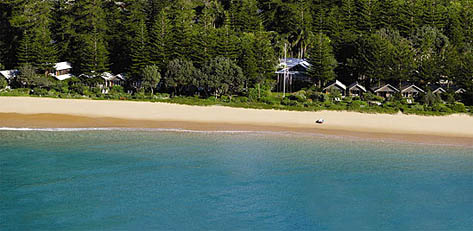 Relax in your bungalow, complete with Jacuzzi, sauna and spa and listen to the sound of the waves lapping on the beach. Spend a morning relaxing in Kims Beach Hideaway's Pampering Place or paddling in the Pacific while lorikeets and honey eaters sing out from tropical greenery.
Indulging in the simple pleasures of life is encouraged at Kims Beach Hideaway with the help of your own heated pool and sun deck. Head to the beach for a stroll, a run or a leisurely swim. Golf, tennis, fishing trips or windsurfing can all be arranged. Following an active day, enjoy a martini in the cocktail bar accompanied by live music for cosy evening entertainment.
Location
Right on the beach at Toowoon Bay with endless ocean views. About one-hour's unhurried drive north of Sydney. 70 miles from Sydney Kingsford Smith Airport.
Things to enjoy
Private heated swimming pools, private saunas, Jacuzzis, spa baths and massage treatments, jazz performed by our resident musicians.
Near Kims Beach Hideaway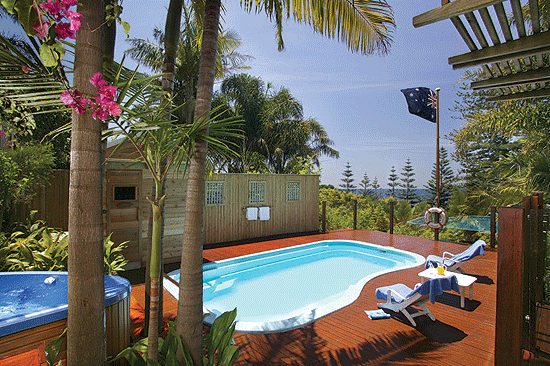 Swimming, surfing, snorkelling, fishing, sailing, kite-surfing, cycling,golf, horse riding, tennis and squash, pristine ocean and beaches, Australian flora and fauna.
Services
Kims Beach Hideaway in Toowoon houses guests in private, spacious beach houses. Many open directly onto the golden sands of Toowoon Bay. Relax in your own heated swimming pool on your sun deck, alternatively choose a Spa Villa with sauna, shower temple and Jacuzzi, or a bungalow with a spa pool or an indoor spa bath. The high standard of Kims' cuisine is legendary. The daily tariff includes three sumptuous buffet meals served in the central dining room that overlooks the Pacific Ocean. A reputation for fine food is only part of the Kims legend that stretches back more than 115 years.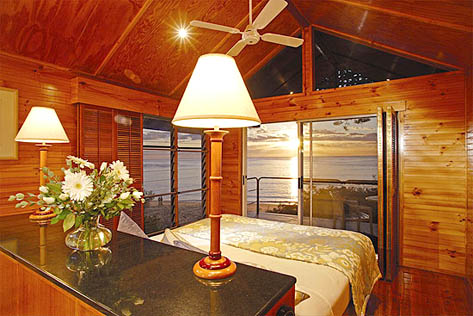 Dining
Cocktail Bar – Classical/Jazz entertainment.. Dining Area – Local variety of Australian cuisine, buffet style. Since 1886, our bell has caused great anticipation. It heralds once again that a meal is about to begin. Only the freshest, most wholesome food is selected and prepared simply but with great expertise. The menu changes daily, featuring local seafood, Australian and international cheese selection and home-made delicacies including our own smoked salmon, ice cream, preserves and chutney. We also boast a selection of premier wines. Kims'; cheese selection has featured in many publications as Australia's finest.
Beach. Fishing. Golf (nearby). Gymnasium (nearby). Jacuzzi (in some private bungalows). Library. Massage at the "Pampering Place". Sauna (in private bungalows). Sun deck. Swimming. Ten pin bowling (nearby)
For more information and deals click link bleow
https://www.etraveltrips.com/eTravelTrips/deal_detail.php?image=7044&iimage=245