Napa Wine Tours – How to Plan an Exciting and Rewarding Visit to the Famous Napa Valley Wineries. Recognized as one of the leading wine regions in the U.S., the Napa Valley draws in over 5 million visitors every year. Napa wine tours stand out as the most popular tasting tours on national level, and for good reason – they have so much to offer. Among other things, visitors that come here can sample award-winning wines, as well as taste award-winning meals at some of the numerous prestigious restaurants in the area.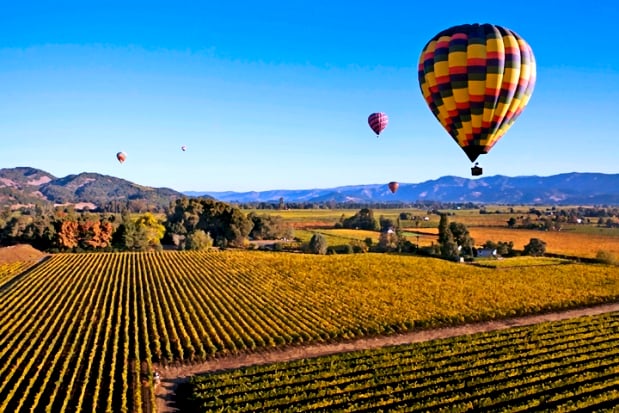 Main Attractions in Napa Valley
When planning your trip to Napa Valley, for a truly rewarding experience you should consider paying a visit to both the local wineries and the restaurants. In fact, since Napa Valley really excels in these two areas, knowledgeable tourists mainly plan their trips around what they want to eat, and what they want to drink. However, there are also other activities worth trying – you can play golf, spend a soothing day at the spa, or even explore the valley in a hot-air balloon!
Positioning and Access Ways
Napa Valley is a rather small countryside area situated about an hour north of San Francisco. Despite being only 30 miles long, the area nestles in a bundle of over 200 wineries, many of which specialize in making personalized wine.
Napa is accessible by two main routes – Highway 29 and Silverado Trail. While the former provides a quick way to get there (under normal traffic conditions), the latter is better suited for your drive back. Still, if you are in for an adventure and want to explore the countryside landscape more closely, get yourself a detailed map and make your way to and from Napa via one of the many picturesque back roads.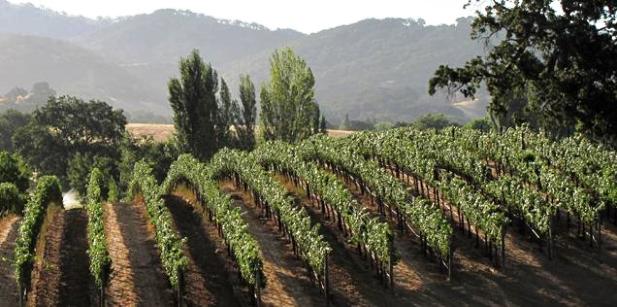 The straightest and fastest route is Highway 29, which takes you directly to some of the most famous wineries and eateries in the area. Because of this, however, this access way tends to get very crowded, especially during the peak season. To avoid heavy traffic, it may be a good idea to go during the week, or plan your trip for late spring or fall.
Silverado Trail covers a smaller number of tourist objectives, so is usually less crowded. This route does lead to several famed wineries though, so you might want to stick to it if you decide to visit Napa in the high season.
Of course, there's also the option to say no to traffic altogether by riding a bike instead of driving. If you decide to do that, you can either take an organized tour, or head out on your own up the back roads. The Napa wine train ride is another good alternative to driving – it offers a comfortable three-hour tour complete with meal and wine tastings.
To get the most of your Napa wine tour, make sure you stop and visit all the right places. For instance, head to Yountville for a meal at the internationally acclaimed French Laundry locale, take a refreshing bath at the Calistoga natural spa resort, and watch the world go by under the redwoods at Bothe-Napa State Park.
Some wineries and venues even provide blending sessions and courses on personalized wine making, so if you are into that sort of thing, make sure you don't miss out on the opportunity offered.