One of the most underrated cities to vacation in is Boston, Massachusetts. You're probably  already getting visions of wind-burned faces, ravenous sports fans, and Ben Affleck. But Boston has more to offer than that. From  historic sites to the Arts to great food to enthusiastic fans of some of the best sports teams in the country, this great city is a city like no other. You will cherish the time you spent there and you will find the locals to be some of the warmest and fun-loving of all the cities you'll visit.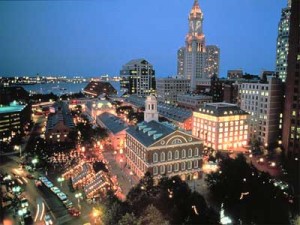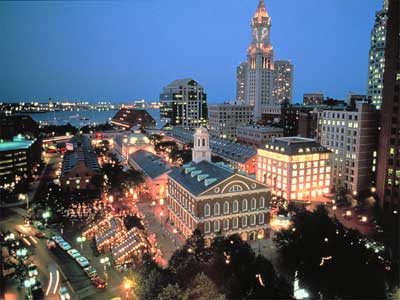 The two biggest challenges are the weather and finding your way around the city. If you are not ready for the cold weather it can come as quite a shock to the system. And if it does snow it can really tie up getting around. On the good side, the falling snow really brightens up the city.
Finding your way around is another challenge altogether.
The city itself is not organized in a grid-like manner like NY. Tourists have a difficult time with this. I suggest getting a good map and treating it like a game and have some fun with it. Despite that you're going to have a great time in Bean-town. Here's some of my favorite things to do when I'm there:
Food, Art, and Fun at Faneuil Hall – An absolute must.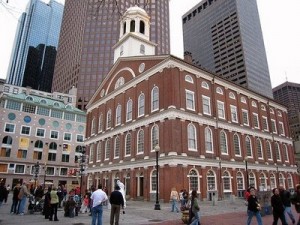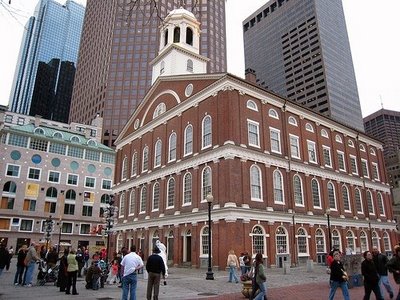 Imagine what life must have been like 100 years ago. The cobblestone streets, the statues, and historic architecture are fantastic. You'll find great shops, food, and performance art . You have this great culture that is a mixture of the local colleges, the fast-paced financial district, and a thriving urban city. It's hard to put into words. This is a special place.
Bring your appetite – There is so much delicious food to eat. You are in a "Seafood Haven" so you can't leave without having the absolute best, hands-down, no other-contender  1 ¼ lb lobster or two (that seems to be the perfect size lobster). What about real clam chowder (chowdah!)? Be sure to grab a slice of fresh hot pizza from "Regina", authentic Italian food in the North End (La Famiglia is my favorite but you can almost go to any restaurant), and the best cannoli from Mike's Pastry.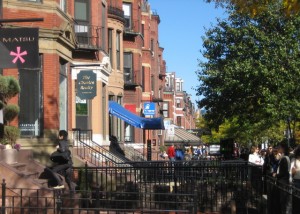 Newbury St. is Fashion Central – Forget about parking here, park at the Marriott Copley a few blocks away and walk over. Some the best shopping and outdoor cafes you'll visit. High-end designers like DKNY and Versace as well as many others in beautiful boutiques up and down the street (the local boutiques have better prices than the brand names so check it out). This street is a mixture of great clothing designers and fantastic (non-chain) restaurants and cafes. You can eat from almost any international cuisine you seek. If you live in a city or town that is overrun with chain restaurants you'll appreciate this even more with food flavors and selections that are uncommon.
You have to see Harvard – Take a walk around one of the most famous universities in the entire world. When you are done checking out the impressive university, walk over to Harvard Square for some local performance art. Hungry? Time to grab dinner at "Fire and Ice", a Mongolian wok restaurant with the best Prickly Pear Margaritas. Catch an independent film at Kenmore Square and say hi to Ben Affleck while you're there.
Get over to the Museum – This is a world class museum with rare paintings, sculptures, and artifacts that range from ancient China to early Boston. Inside tip: Wednesday Night is Citizens Bank night – that means free entrance!
I could go on and on . Boston is one of my all-time favorite cities. You'll  love the art, the culture, the food, AND the people.
Click for deals on Hotel in  Boston