Ladera was once part of Rabot Estate, one of Soufrière's oldest and most famous cocoa plantations. In 1982 it was transformed into the unique resort it is today. Taking full advantage of its natural surroundings, Ladera offers a unique design in guest accommodations. The 9 villas and 23 suites all have an "open wall" – the west side of each unit is left open to expose the breathtaking view, and the orientation of the buildings maintains complete privacy.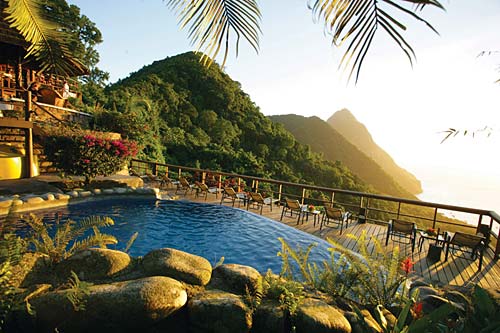 The villas and suites are constructed of tropical hardwoods, stone and tile, furnished with 19th century French furniture or replicas, wicker and accessories crafted by local artisans. All units are decorated with local artwork and feature magnificent views of the Pitons and Caribbean Sea.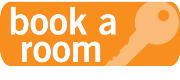 Ladera Resort
Accomodations
Prepare to be embraced by the lush colors and wild calls of our "naturally" exotic surroundings. Guests in all of the 9 villas and 23 suites enjoy:
An open wall in each suite transports you directly into the midst of our surrounding hillside paradise, while offering complete privacy and safety.
A private plunge pool or villa pool with waterfall beckons you to enjoy a refreshing dip with your morning coffee or a relaxing break at any time of the day or night.
A Dream Pillow Service that enables each guest to choose the perfect pillow for restful sleep that is guaranteed to refresh and restore.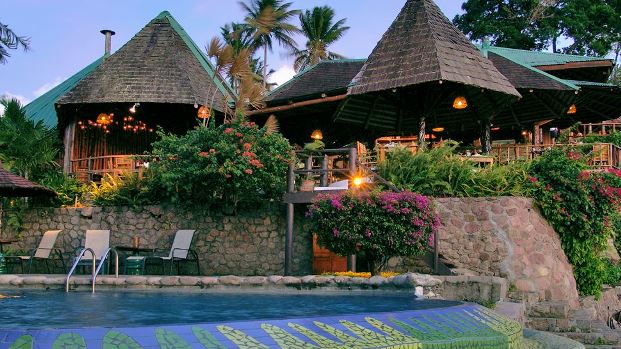 In addition, Ladera offers:
Complimentary breakfast beginning at 7am.
Nightly turn down service.
Full service pool deck with pool attendants ready to provide food, beverage, towel and umbrella service.
Beach shuttle service throughout the day to Jalousie Beach and Anse Chastanet Beach.
Spa
Ti Kai Posé offers four serene treatment rooms – all in keeping with the same intimate design and scale of Ladera's suites.
Visit the spa for a treatment to ready yourself for the day ahead, or select another to unwind after a day of play. The choice is yours. To make your spa experience with us truly memorable, Ti Kai Posé is pleased to offer you the following:
Enjoy your selected spa treatment in the comfort and privacy of your suite or villa.
Relax pre-treatment or at any time during your stay, in the new mineral soaking tubs located in the serenity of our spa gardens.
Take your massage outdoors; select any one of our massages and book it as a Rainforest Massage. This indulgent version of our in-spa massages pampers you outdoors, beneath a tent, in the lush, tropical gardens around the Spa.
Make the most of your time at the spa by using the Garden Gym for your workouts.
As part of Ladera's complimentary services, guests may also enjoy the new mineral soaking tubs in the spa gardens, conveniently located beside Ti Kai Posé Spa. These gardens draw their restorative waters directly from the source at the Diamond Mineral Baths near Soufrière. Originally built just before the French revolution in 1785 (with funds from King Louis XVI), it is rumored that the Diamond Mineral Baths were frequented by Napoleon's Empress Josephine.
Ladera guests may include a mineral soak as part of their pre- or post-massage routine, or simply use it to relax after a day hiking or spent at the beach.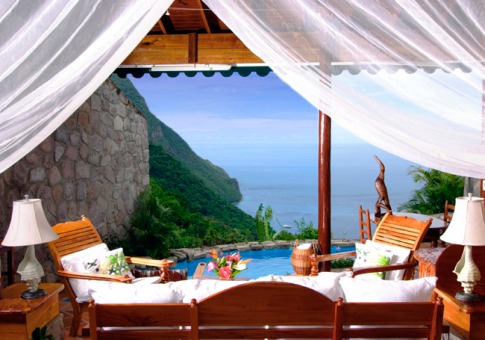 Dasheene Restaurant
Guests and visitors flock to Dasheene to enjoy the spectacular views and award-winning cuisine. Best known for eclectic and innovative menu items, Dasheene is open for breakfast, lunch and dinner, with a Sunday Brunch offering.
Dasheene sets itself apart by focusing on sustainable cooking sourced from locally harvested ingredients. Chef Orlando Satchell's kitchen is dedicated to serving up fresh native ingredients from island farmers and neighboring plantations that grow their produce primarily for the resort.
Chef Orlando's cooking renders stylish interpretations of traditional St. Lucian dishes, such as sweet potato and coconut soup, Caribbean lamb salad, roast conch with pickled vegetables served in a yam basket, Cajun Creole vegetable bakes, jerk poulet sausage, plantain gratin with coconut rum sauce and more.
Using the bounty of the local catch, Dasheene's menu offers tempting Caribbean fare with items such as Sugar Cane Shrimp, Fish Pot Consomme and the daily catch prepared in Chef Satchell's award winning, West Indian flare.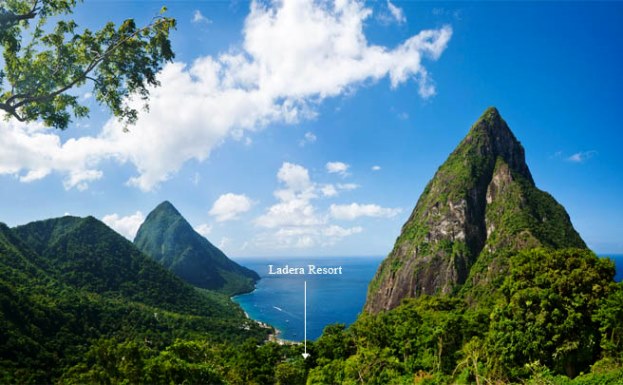 Sunday Brunch
Take time out for yourself and linger over Sunday Brunch while enjoying live entertainment performed by a St. Lucian Shak-Shak band.
T'cholit Bar
Open from 9am each day, the T'cholit Bar is a perfect setting for a pre-dinner cocktail or to enjoy a live music show. Part of Dasheene Restaurant, T'cholit Bar shares the same unobstructed sea views flanked by St. Lucia's signature twin volcanic Piton peaks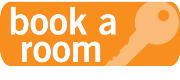 Ladera Resort
Jalousle, Saint Lucia
Phone:+1 758-459-6600