What do you do when you have an amazing historic bullring (built in 1898) in the city of Barcelona and is no longer in use? How do you retain a roof with 76 m diameter which has a giant dish as a support on a huge pylons and rises only ten meters from its perimeter to the center? Well, British Architect Richard Rogers, redeveloped Las Arenas into a shopping mall.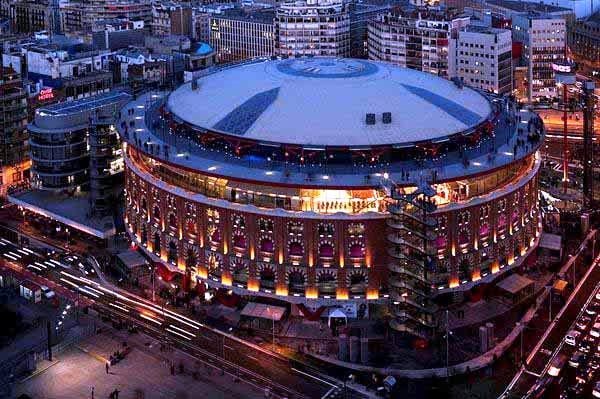 He made sure that they retained and refurbished the striking mudejar façade. British Architect Richard Rogers, is responsible for Paris's controversial le Centre Pompidou and London´s Millennium Dome.
Las Arenas now houses 115 shops, a cinema and Barcelona's brand new rock museum, Museu del Rock, adding another feather to the city's already brimming architectural cap. Inside is approximately 45,000 square metres of mixed activities and a 1,200 space car park in the basement. Don't panic it's very clear how to find your car as its colored coded.
The ware about of paying at the ticket machines to get out of Las Arenas, is a bit like running of the stairs. You can only pay at certain levels and for the first time this is very frustrating.
Arenas was completed in March of 2011.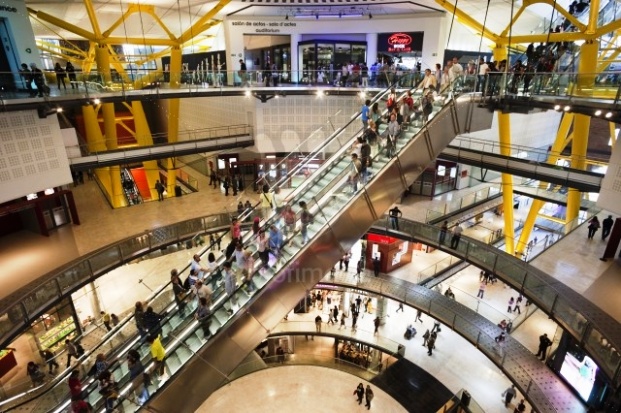 Rogers,have done a fantastic work in the restoration of this building. They have brought back life into this amazing historical building.
Arenas is close to Montjuïc, the Museo Nacional d'Art de Catalunya, and the Fira de Barcelona, one of Europe's most important trade conference centers.
On weekends the rooftop terrace, which has spectacular panoramic views of the city, is open til 1.30 am. The mall is open monday to saturday, from ten in the morning to ten in the evening, although the cafes and restaurants are open til midnight and in some cases, beyond.
Among the fashion stores on show are Mango, Punto Roma and Desigual, while there's a wide selection of tapas, sushi, wok and Italian eateries and several cosmetics stores.
When in Barcelona you must come and explore this unique shopping experience. Las Arenas allows you to indulge on the Future of Shopping in Barcelona.