Luxury Tours to Paris and the French Riviera
If you are looking for the best luxury tours to Paris and the Riviera, it is important that know what to look for, and to be certain that you will be visiting the right places. Everybody knows about the Eiffel Tower and the Champs-Elysées, even if they can't pronounce it, but how about Saint Chapelle, which Louis IX had built to hold a piece of the true cross and Jesus' crown of thorns? Or the busy open street market on the Rue Mouffetard, known locally as La Mouffe, where just about every house and shop number on the street has a story to tell?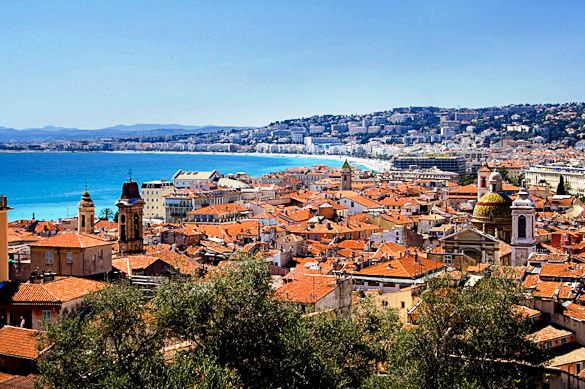 It is places like that which can easily be missed, and with them many of the real attractions of Paris, including the Latin Quarter, the artistic Left Bank and Montmartre (named after the hill it surrounds), the only real village left in Paris. You have to be careful with your choice of tour company if you are not be stuck with nothing more than the popular tourist attractions in Paris and miss the real city.
Most people don't get the opportunity to visit France very often, so not only is it important to visit the right places in Paris, but also to check out some of the other delights that France has to offer, and there are luxury tours available to Paris and the Riviera available that enable you to make the best of your visit to Europe. The French Riviera, known to the French as the Côte d'Azure, is the playground of Europe, where the jet set spend much of their time (and their money).
You should visit Cannes, famous for its film festival, and also pay a trip to Golfe Juan, situated between Cannes and Juan les Pins, where Napoleon stayed when he escaped from Elba, prior to raising an army and marching off to meet his Waterloo and eventual imprisonment on St. Helena. Nice is also on the French Riviera, and you can't possibly visit that part of the world without a visit to Monaco, driving round the famous Grand Prix street circuit and chancing your luck on the tables at Monte Carlo.
Categories: Abacos, Europe, France, Monaco, Monte Carlo, Paris
Tags: Cannes, France, French Riviera, Luxury Hotels, Monte Carlo, Museums, Paris, Romantic getaways, sightseeing