Beautiful Nerja Costa del Sol Spain
Nerja, Costa del Sol sits beautifully along the southern Spanish Mediterranean coast. With a rich history dating back to ancient Roman times, the city offers a picturesque and peaceful vacationing area. Many travelers find Nerja holiday rentals to be the most convenient accommodation, as it allows people to have all the comforts of a home away from home. A Nerja rental allows visitors to enjoy the beautiful scenery without the stress related to hotel lodging.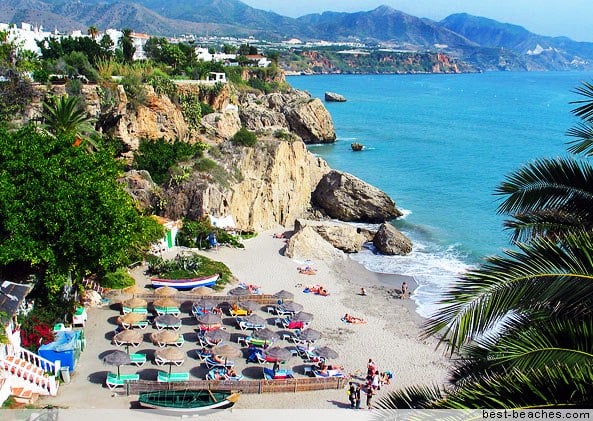 While in Nerja there are many activities for tourists. The stunning coast offers the natural options of swimming, sunbathing, and water activities. For those looking for a break from this routine there are also several excursion opportunities that offer e chance to see even more of the area and enjoy all that the region has to offer.
For those travelers who wish simply to see more of the country, there are many different two or three day tours that will pick up passengers in Costa Del Sol and bring them to major cities and towns in Spain such as Madrid, Ronda, Granada, Toledo, or Seville. It is a wonderful way to take in Spain while still spending the majority of the time on the coast.
Others may desire instead to take day trips from the base in Nerja. One popular excursion is the city of Seville. Seville boasts breathtaking architecture such as a World Heritage recognized cathedral, the Alcazar Fort, the Metropol Parasol, and the Plaza de España. This day tour will allow travellers to explore beautiful pieces of Spanish history.
Another great adventure may be to Ronda and the Tajo Gorge. Ronda is situated along a magnificent river gorge name El Tajo. Even before beginning to explore the many sites the area has to offer, people fall in love the breathtaking natural beauty of the gorge. In town there are cathedrals that date from the fifteenth century such as the Church of the Holy Spirit. It is also home to the oldest bull ring in the country, where many important bullfighting historical events took place. There is now a museum which houses artifacts and memorabilia from the time period.
Categories: Abacos, Costa del Sol, Europe, Spain
Tags: Adventure Travel, Beach Vacation, Costa del Sol, Romantic getaways, Shopping, sightseeing, Spain