Spain's second largest city, Barcelona is perched on the country's Mediterranean coastline. A city tailored for walking, Barcelona features plenty of outdoor markets, sumptuous restaurants and historic sights.
The lovely, temperate climate invites visitors to explore this vibrant, ultimately European metropolitan center. Taking a tour is a great option for seeing the town, especially for tourists whose time in Barcelona is limited. The top five tours below are Barcelona's best options.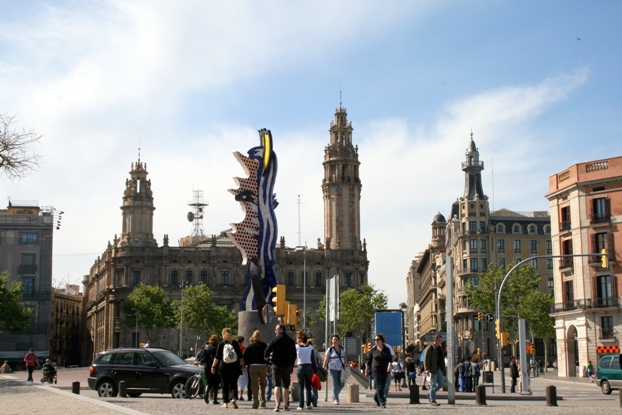 1. Brightside Sidecar Tours Barcelona
This tour comes complete with motorcycle, experienced driver and sidecar. Visitors to Barcelona need not worry about navigating the traffic in unfamiliar territory.
Each motorcycle can accommodate up to two tourists. The driver doubles as tour guide, imparting information via a wireless intercom system. Riders can enjoy the best of Barcelona on a thrilling yet stress-free ride.
2. Vesping
For those who prefer to be their own pilots, GPS guided Vespa tours are a top pick. Tourists see Barcelona on their own terms astride iconic Vespa scooters.
GPS systems help them navigate the city streets with several preloaded tours to choose from. However, the adventurous are free to choose their itineraries too.
3. The Barcelona Taste
For travelers who love to sample authentic local fare, the Barcelona Taste tour eliminates the guesswork. Guides help tourists avoid the usual haunts and focus on the best regional restaurants.
A sampling of the different culinary samples on offer at the different stop off points , spices up the conversation and shortens the walks in between .
4. Forever Barcelona Private Tours
Great for families with children, Forever Barcelona customizes the itinerary to suit the varied interests of group members. With experienced guides who impart more than just the standard tour spiels, travelers experience a more in-depth, personalized view of the city than they would on the average bus or walking tour.
These yours can cost a bit more than the walking tours or hop on, hop off type trips but this is an excellent option if you want the pain of the organization taken away from you .