Located in the heart of Times Square, no visit to New York is complete until you have experienced the world famous Madame Tussauds Wax Museum. Don't miss your chance to get up close and personal with over 220 lifelike wax figures of the biggest stars and icons in entertainment, sports and history. From Marilyn to Madonna to Lady Gaga, there is a star for every generation.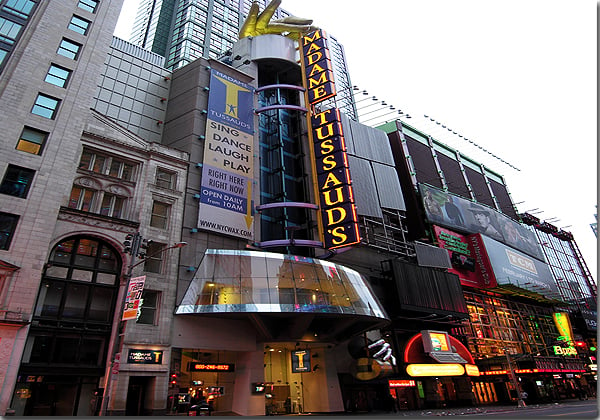 At Madame Tussauds New York, you'll experience the magic of their Cinema 4D theatre, which delivers the excitement of 3D technology with the latest in 4D special effects! Celebrate New York's greatest icons in The Spirit of New York or get a taste of the limelight at an 'Opening Night Party' where you'll need to get past the sea of cameras to make your grand entrance. Don't forget your sunglasses, those paparazzi are relentless!
Marvel 4D Experience
Step inside the top secret command center to unlock your powers alongside the Hulk, Spider-Man, Thor and more. You'll be put to the test and advance to the thrilling finale in the Marvel Superheroes Cinema 4D Experience! This 4D experience is a short film with thrilling special effects from water and wind to tremors making you feel like you're apart of the action! Battle against the evil Loki and Dr. Doom with the Avengers as Captain America, Thor and the Hulk join Iron Man and Spider-man to battle their nemeses.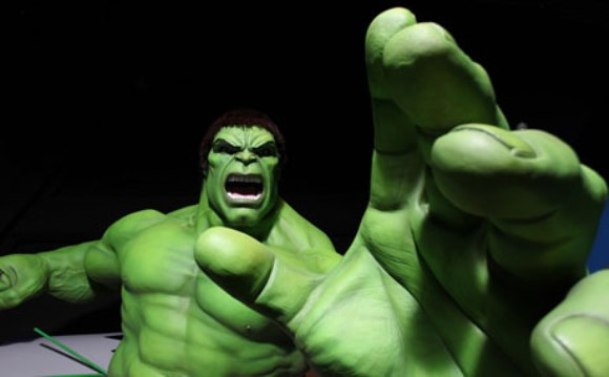 The Spirit of New York
This interactive exhibit celebrates New York's greatest icons and unforgettable moments. Take a walk through New York City's history along side the iconic wax figures of yesterday and today while you immerse yourself into classic movie scenes and moments that both lifted spirits and shook history. Stand along side Marilyn Monroe in a classic NY scene, ring the bell at the Stock Exchange and reflect on the past at the 9/11 Memorial. Take a scenic stroll through Central Park, sit behind the wheel of a real New York cab or step on set of the LIVE! with Regis & Kelly ! From the Brooklyn Bridge to Broadway, there is only one place in the city where you can experience so much of New York without ever leaving Times Square.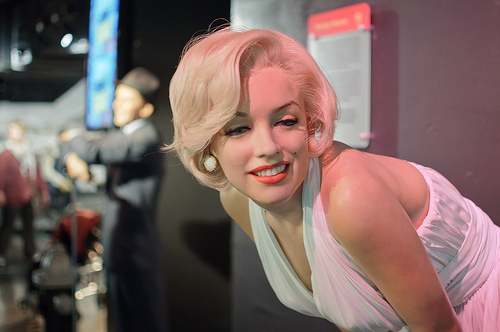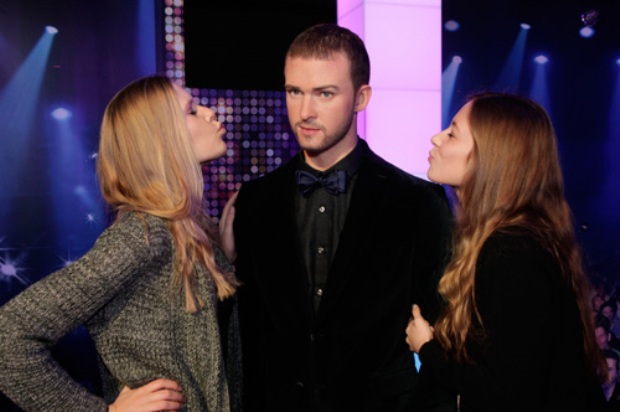 Madame Tussauds New York Admission Price:
Online Advance Tickets: $30.60 Adult 13+ years, $24.65 Child: 4-12 years, Children under 4 free
Box Office Tickets: $36 adult: 13+ years, $29 Child: 4-12 years, Children under 4 free
There are occasionally coupons available on Madame Tussauds New York Website, and admission is included with the New York Pass
Buy tickets online through Viator
How Long Should I Plan To Visit Madame Tussauds?:
In order to avoid feeling rushed and enjoy the interactive activities at Madame Tussauds New York, visitors should allow 1.5-2 hours for their visit.
Madame Tussaud's New York
Address: 234 W 42nd St., New York, NY
Times Square, Broadway and 42nd St.
Phone: 212-512-9600
Subways: A/C/E, 7, S, 1/2/3 to Times Square/42nd Street
Hours: 10 a.m. – 10 p.m. daily; last ticket sold at 10 p.m.
http://www.madametussauds.com/newyork/