Montalcino – Beautiful Town, Even Better Wine
Since the old times, living in Italy included at least three basic things that are specific for their culture – art, great food and endless types of wine. From August till November, in all parts of the land, from the northern hills of Italy to the sunny southern areas, grape harvesting is underway. One of those Italian regions that are a perfect place for escaping the city buzz, relaxing in the untouched nature and tasting some of the finest wines is most definitely Tuscany.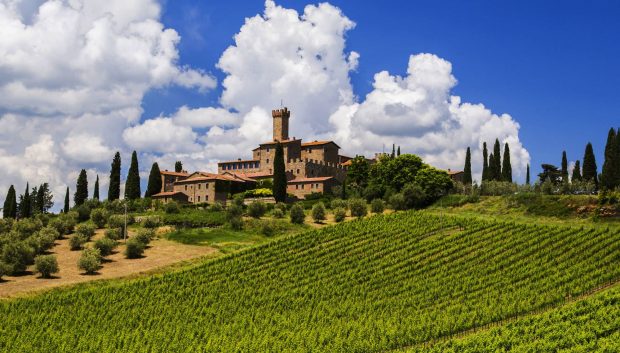 When wandering the hills of Tuscany in the late evenings, you will find it hard to decide where to head to next, or if you even want to go anywhere else. The specific isolation from the rest of the world and the peace that it gives to a traveller is only one of the charms that leave that special impression on you when visiting this part of Italy. Small, vivid villages settled at the foot of the hills can be found everywhere in Tuscany, especially flanked around a lovely little town called Montalcino.
Montalcino is a small, walled, picturesque town dating from the medieval times, a place that will take anyone's breath away. It is settled on the hill of the south of Siena and gives a fairy tale-like impression to its visitors with its dominant top position and an incredible panorama view. If you are imagining the beautiful sceneries of the romantic Tuscany region, this is a place to be; it is definitely the true representation of the Italian spirit and some long gone times. One-Day horseback riding tour in Montalcino is very popular tourist attraction. However, for those who still follow live horse racing even on a vacation can be in the center of action here with Cheltenham festival betting and still place their bets before going on wine tasting to celebrate.
Categories: Abacos, Europe, Italy, Montalcino
Tags: Conte Vistarino, etraveltrips, Italy, Italy Travel, Italy Vacation, Montalcino, Sienna, Tuscany, Tuscany wine tours, Wine, Wine tours