Since the old times, living in Italy included at least three basic things that are specific for their culture – art, great food and endless types of wine. From August till November, in all parts of the land, from the northern hills of Italy to the sunny southern areas, grape harvesting is underway. One of those Italian regions that are a perfect place for escaping the city buzz, relaxing in the untouched nature and tasting some of the finest wines is most definitely Tuscany.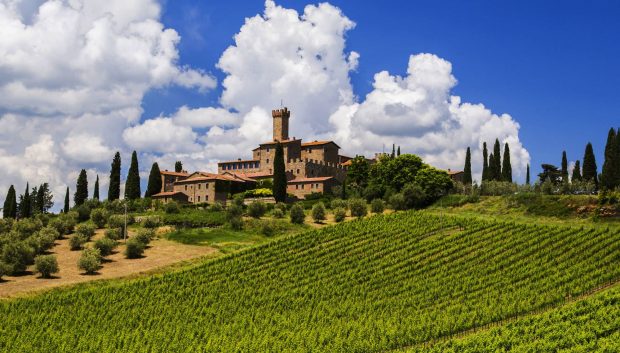 When wandering the hills of Tuscany in the late evenings, you will find it hard to decide where to head to next, or if you even want to go anywhere else. The specific isolation from the rest of the world and the peace that it gives to a traveller is only one of the charms that leave that special impression on you when visiting this part of Italy. Small, vivid villages settled at the foot of the hills can be found everywhere in Tuscany, especially flanked around a lovely little town called Montalcino.
Montalcino is a small, walled, picturesque town dating from the medieval times, a place that will take anyone's breath away. It is settled on the hill of the south of Siena and gives a fairy tale-like impression to its visitors with its dominant top position and an incredible panorama view. If you are imagining the beautiful sceneries of the romantic Tuscany region, this is a place to be; it is definitely the true representation of the Italian spirit and some long gone times. One-Day horseback riding tour in Montalcino is very popular tourist attraction. However, for those who still follow live horse racing even on a vacation can be in the center of action here with Cheltenham festival betting and still place their bets before going on wine tasting to celebrate.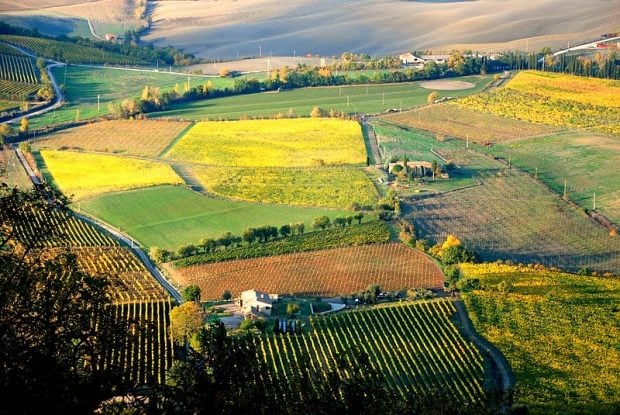 This magnificent place was on the edge of oblivion only half a century ago, with almost no future at all, but suddenly it rose from the ashes and turned into a place with more than a million visitors a year. This unbelievable change and rebirth happened thanks to the one and only Brunello di Montalcino – one of the finest Italian wines of the Tuscany area. The production of this wine began back in the 19th century, but its popularity peaked in the 1970's thanks to a Montalcino family that promoted it worldwide.
Among all the natural and historical beauties, the vineyards and extraordinary wines are some of the primary reasons people come to Montalcino. Even the trip alone, brings a phenomenal view at the endless arrays of rich, red vineyards that surround this place in abundance.
What makes this little area and its wine so special is the geographical location in the south, which gives their wines a fuller and more luxurious taste than, for example, Chianti. The grape variety that gives the complexity and luxury and is used for most of the wines produced in the Tuscany region is Sangiovese. Well, luckily for Montalcino, it is grown very easily here and that is a privilege they have in comparison to other wine producing areas in Tuscany. Therefore, Brunello di Montalcino is 100% made of Sangiovese and that is exactly the little secret that makes it so fantastic and a true source of satisfaction for wine lovers.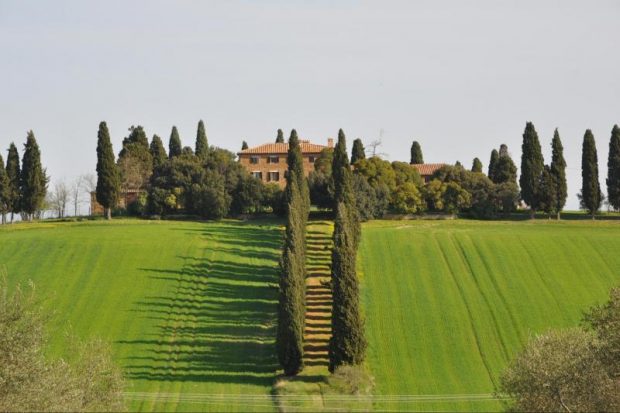 Another thing that differentiates Brunello di Montalcino  from other wines is the fact that it has to age more than 5 years in oak barrels and at least another 5 in a bottle before you are allowed to taste it. Even when you prepare it for tasting, it is recommended to rest it for several hours in a decanter to get the most out of it and feel its perfection.
Knowing all these facts, you don't have to be much of a wine expert to come to the conclusion that Brunello di Montalcino is a very special and a very expensive wine. But, don't be disappointed, there is a variety that is almost as good as this one, but more affordable, called Roso di Montalcino. Roso has the advantage that, it doesn't require so much time in the cellar before it is ready to drink.
Saying all this, it would be a real shame to visit Montalcino and not to experience some of the fantastic wine tours that locals offer to travelers. You don't have to be much of a wine lover to enjoy these tours – they will be certainly an extraordinary experience for everyone.
Save