Museum of Air and Space in Paris
The Museum of Air and Space in Paris provides a fascinating day out for anyone interested in matters of aviation and the universe around them.
One of the oldest aviation museums in the world, the collection encompasses almost 20,000 items, which includes 150 aircraft bound to delight any aviation fans, with both old models and modern aviation devices on display.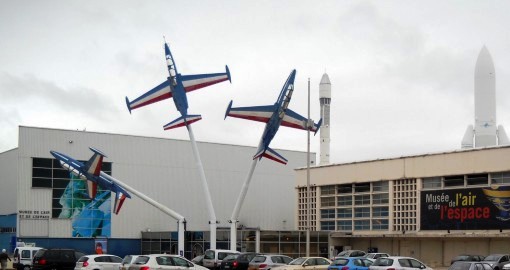 Plane enthusiasts visiting the museum have the chance to take a tour of some legendary aircraft cockpits with a expert guide who will give them the history of these planes and the secrets they posses. With a private tour, the public will be able to get closer to the cockpits which are usually closed to the public, and stand in the footsteps of the pilots of the past.
Alternatively, those attending the museum in the first weekend of every month can attend a short introductory store to the museum and help people to understand in just 45 minutes, the major themes in aviation and space. People opting for a mini tour can choose from The Concorde adventure, Pioneers of Aviation and The Journey into Space.



Some of the planes that people perusing the museum will be able to see include the Boeing 747, the Dakota and the Super Hornet, which is situated in the lobby of French prototypes, which also contains intriguing aircrafts including Triton SO 6000, the Leduc 010 and the Griffon helicopter.
Head to the aviation debut to travel back in time and learn about the first flying machines used during the Great War, with machines including the Biot-Massat, the Voisin Farman I, the Bleriot XI, the Morane-H, Caudron GIV, the Deperdussin, 14-18 planes, a pod of Zepellin and many more.
Categories: Abacos, Europe, France, Paris
Tags: airplanes, France, Museums, Paris, Romantic getaways, Shopping, sightseeing