Old San Juan stunning colonial quarter by the sea
El Viejo San Juan, the seven-square-block landmark zone of the island's capital, is a perfectly preserved microcosm of Spanish Colonial architecture and a walk back through history. In fact, were it not for the chaotic traffic jams that are its liaison with reality, this nearly 500-year-old open-air theater set would look almost too beautiful to be authentic.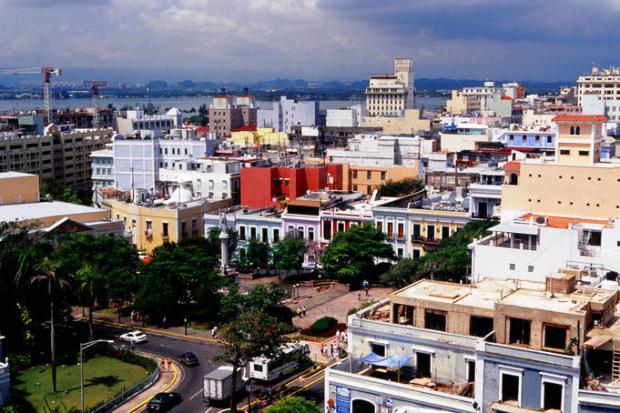 Its narrow streets are paved with adoquine (a blue stone used as ballast on Spanish galleons), and its 16th-century fortresses, particularly the impregnable six-level El Morro, rising 150 feet above the sea, still strike one as engineering marvels. This showcase of protected old-world landmarks is also chockablock with fashionable bistros, designer shops, art galleries, churches and Colonial town houses with flowering wrought-iron balconies.
The elegant El Convento was one of the first historic boutique hotels in the heart of Old San Juan, helping transform the district into one of the most vibrant historic and artistic communities in the Caribbean. The imposing 1651 Carmelite convent (which later served as a dance hall, a Howard Johnson's and even a flophouse, or dosshouse, has original details such as wooden beams and hand-made tiles. Stop by Cana, its small and popular jazz bar.
High on the Old City's North Wall sits the Gallery Inn, six interconnecting town houses that combine to create a quiet, quirky labyrinth of tilted staircases, open-air patios and small pocket gardens. Owner Jan D'Esopo decorated each of the 22 eclectic rooms, lending an artist's sensibility while respecting the traditional setting. Its Wine Deck commands the highest point in the city, offering the best views of Old San Juan, the Atlantic Ocean and San Juan Bay. For those who like Latin music and late nights, and don't mind the noise, Da House (a hotel housed in a former Franciscan monastery) is right above the Nuyorican Café, which is the best spot for live salsa and Caribbean-influenced jazz, with a mixed-age crowd.
Categories: Abacos, Caribbean, Puerto Rico, San Juan
Tags: Beach Vacation, Historical site, Puerto rico, San Juan, Shopping, sightseeing