2012 was the first year for the Riviera Maya Food and Wine Festival, and according to organizers, a huge success! The event attracted celebrity chefs from all over South and North America, bringing together diverse talents in a showcase of fine gastronomic delights like Mexico has not seen before. Local wineries where invited to show off their finest bottled beverages as well, and farmers all over the Riviera Maya found their fresh produce being apart of the festival menu. The festival was such a triumph that organizers have announced the dates for the 2013 Food and Wine Festival, March 14 to 17.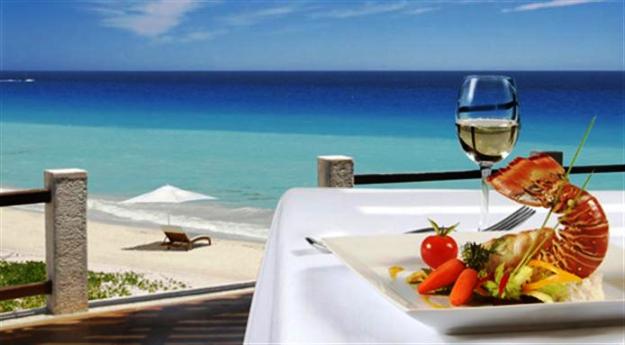 Yet, the Riviera Maya Food and Wine Festival is about more than just food. Organizers have pledged to designate a local charity for each festival year, in which a portion of proceeds will go to the help those in need. The 2012 charity was Fundacion Ciudad de la Alegria, an organization that supports three major groups. Severely underprivileged children are given support through education; elderly persons without a family structure for support are given help, as are women who have been victims of abuse (in the form of protection and independence).
For 2013, the Riviera Maya Food and Wine Festival has chosen to set up educational grants for qualifying students attending Universidad del Caribe and UT Universidad Technologica de Cancun. Programs in hospitality, tourism and gastronomy are well known disciplines on offer at both universities. Internationally acclaimed Spanish chef Ferran Adria is the man behind the choice of charities. Adria has long been a supporter of education and research, even going as far as to enter a research agreement with Harvard University into molecular gastronomy.
For those who have not heard of Ferran Adria, he is widely considered to be one of the best chefs in the world. He was called up for military service at 19 years of age but he had already begun his culinary career as a dishwasher at a small hotel in Spain. Yet the desire to cook stayed with Adria even during his time in the army. Adria worked as a line cook at El Bulli after completing his mandatory military service. With his talent, enthusiasm, drive, and perhaps a little help with having the right circumstances, Adria was head chef at El Bulli just eighteen months later.
The scientific exploration of the chemical possibilities of raw ingredients is at the base of Adria's food creations. One will not find burgers, steak and pasta at a meal prepared by Adria. He makes his dishes with science as his guide, and thus the food is far more delicate in flavor. Adria has created a place for himself as a leading world chef, in part due to his lifetime of research in molecular gastronomy. Meet him personally at the 2013 Riviera Maya Food and Wine Festival in Cancun!