Fort Smith, Arkansas is an exciting vacation destination "Where the New South Meets the Old West." Our citizens are passionate about both our past and our future. We're anxious to show our pride about how this frontier border town helped shape westward expansion. Many of our ancestors did some hard living in Fort Smith and left their mark, making the city a living memorial to both the rough and tumble and more genteel sides of the areas frontier heritage. Classic Western movies such as "Hang'Em High" with Clint Eastwood and "True Grit" with John Wayne were inspired by Fort Smith's colorful history.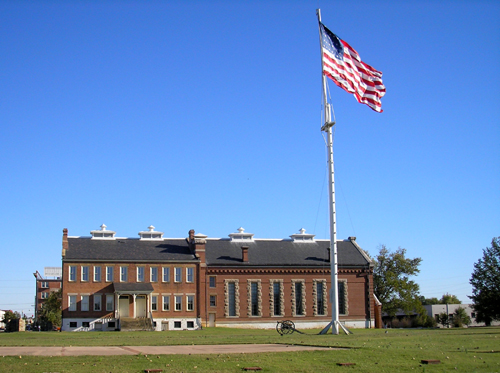 Now residents of the second largest city in the state look to our future as we're anxious to share the many stories that have helped shape the world we live in. Fort Smith was at the forefront of providing justice on the western frontier, with Judge Isaac C. Parker holding court for the Federal Government in the Western District of Arkansas at the turn of the century.
Fort Smith vacationers can experience that history first hand at the Fort Smith National Historic Site and many of the other attractions throughout town that carry the historic theme. We invite you to share the rich heritage, diverse culture and warmth that makes Fort Smith an unforgettable vacation experience.
Fort Smith Must-Sees
Embark on an Arkansas-Missouri Railroad Scenic Excursion Train from Fort Smith to Winslow, and spend four hours and 80 scenic miles imagining what statewide travel was like in the 1920s.
Downtown, the Park at West End, located near historic Garrison Avenue, offers even more vintage charm. See the 56-foot Ferris wheel that was featured in the 1935 World's Fair, ride the Italian hand-painted carousel and play arcade games.
Children adore Janet Huckabee Arkansas River Valley Nature Center, with its indoor exhibits, outdoor activities, guided hikes and daily snake feedings.
At Fort Smith National Historic Site, walk the path of 19th-century soldiers, tour two frontier forts and take a moment to ponder the Trail of Tears.
Visit the graves of heroic law enforcement officials and some 28 hanged outlaws at the Oak Cemetery, a National Historic Landmark with monuments dating to 1842, the same year Fort Smith was incorporated.