Location of Majorca
The captivating Spanish Island of Majorca is located in the Mediterranean. The island has been inhabited for many millennia, with inhabitations evident from as early as between 6000 4000 BC, the Paleolithic period. Majorca is occupied by mountainous regions northwest and eastern sides and surrounded by two small islands on the southeast and west. In 123 BC, the island was occupied by the Romans under the leadership of Quintus Caecilius Metellus. Majorca was fiercely disputed by many countries in the intervening years, but it eventually came to Aragonian (Spanish) rule in the 11th Century, where it has mostly remained for almost 800 years.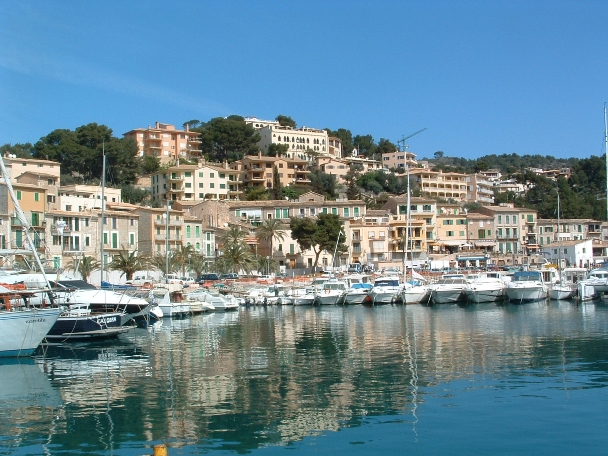 Island History
Majorca has a colorful history. Burial chambers and traces of inhabitation have been discovered since antiquity. The island was sacked many times by different clans all over Europe. Because of its rich history, the island now houses many historical attractions such as Bellver Castle, Santueri Castle, Palma Cathedral, and El Diablo Castle, each with their own history and their own place in the stories that shape up what the island of Majorca is now. However, not all of these castles mentioned are places of historical importance with a lack of modern perspective. As part of Spain, The Spanish Royal Family owns a summer palace on the island, and it is not unusual for them to spend their summer holidays in the island.
Flying To Majorca
In 2008, the island received more than 22,000,000 visitors passing through its main tourist airport Son Sant Joan. The very modern airport stood on the southern side of the island near the capital city of Palma. From the aerial view, the incredible Palma Cathedral can be seen, a sight that is not to be missed! The Island of Majorca boasts its abundance of incredible sights and offers lots of great things to do, and is gradually growing to be one of the most popular holiday destinations in the world since the 1960 s. The island of Majorca experiences wonderful climate and has many attractions to suit all kinds of people.



Attractions & Activities
Majorca is the place to be when it comes to attraction and activity. If you are looking for lively and energetic adventures, check out the south coast, a hot nightlife and plenty of things for the young to be engaged in, Majorca just answers your needs. There are all kinds of things that suit all kinds of people on a Majorca holiday. There are activities for families, too. Venues like the Marine land dolphin and sea lion shows and the children s beach are just some of the places a family can go to.
Majorca also has an excellent line of beaches. No doubt beach lovers will love to stay in Majorca beaches, as there are plenty of places to boat, surf, or just sunbathe. Visitors can use cars or bikes to get from place to another, or check out the well developed railway system that runs still from Palma to Soller. The island's historical interest is as rich as its beaches. To those who are interested, they can spend their entire vacation visiting the island's museums and historical points of interest. The Island of Majorca is the perfect travel destination for people of all ages and of all types.