A cultural city with a touch of fine dining and spectacular sightseeing would be the right briefing for this city. Bogota is the capital city of Colombia and considered one of the largest cities in Latin America. So make it to this amazing city with your families for a great vacation. Plan it now and make Bogota you next stop.
Culture is breathed and experienced every day in Bogotá, the capital of Colombia, located at 2,600 meters above sea level. The past and the present blend in this metropolis founded in 1538 to offer its visitors varied artistic expressions that include museum exhibits, dance, theater, music, and splendid cuisine.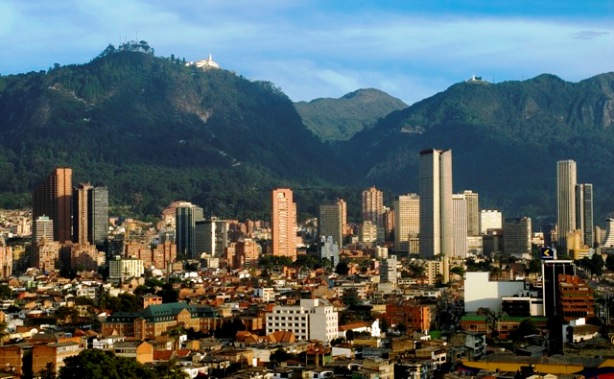 From backpacker guesthouses to luxurious hotel chains, Bogota's got a wide variety of accommodation facilities. Take your pick and stay at the best place to enjoy a wonderful vacation in Bogota. There are amusement parks and green spaces so take your kids or take your families for a picnic or simply to relax in this holiday in Bogotá.
Bogota boasts a diverse gastronomy hence plenty of eateries with variety of mouthwatering dishes. Try out some of the best at G Zone, T Zone and La Macarena. Fine dining in Bogota will tempt you to extend your vacation. Criterion, Leo Cocina y Cava, Nazca and En Obra are high end restaurants. If you visit Bogotá for shopping or pleasure, there's plenty to satisfy you. Begin with Atlantis Plaza, Centro Andino, Plaza Imperial, Unicentro, Tintal Plaza, Palatino and the list goes on. So make it to Bogotá and have a great shopping spree with your families. Beat your shopping syndrome in Bogota.
There are plenty of items and souvenirs products, you'll find worth bring back home for memoirs or the ideal gift for your friends, some of the popular items are leather hand bags, dress suits, shoes, jewellery, emeralds from the worlds' best emerald mines and handicrafts. Other activities you can enjoy while in Bogotá are Bogotá Bike Tours, catch a football game at El Campin Stadium, and take your kids to the biggest park in the city –
Parque Simon Bolivar.
La Candelaria is the oldest Bogota neighborhood with many century old churches and museums. A landmark city with long list of historical events, La Candelaria is a place worth a visit. Walk along the narrow streets with quaint shops, houses and old buildings.
Visit the city of melting pot for its vast cultural reflections. National monuments erected around the city center together with sporting venues to watch some awesome games. Abundant museums closer to 50 are scattered in the city for interesting history lessons. For those who loves art and culture, over sixty art galleries will spell bound you with impressive and truly inspiring talent. It's a paradise for book lovers to get lost in over twenty odd library networks with plenty of documentaries, rare articles and books.
Watch some live performing plays at stage theaters to get a glimpse of the live arts and culture of Bogota. Revealing about the culture of Bogota should be experienced rather spoken. It's unbelievable and truly mesmerizing. Plan a trip and make it to Bogota to experience.