Palazzo Avino Ravello Italy
Palazzo Avino (formerly Palazzo Sasso) is a stunning five-star deluxe hotel on Italy's famed Amalfi Coast. Built in what was once a 12th century private villa for an Italian noble family and opened as a hotel in 1997, Palazzo Avino has been rated as one of the world's finest hotels and boasts two-star Michelin dining.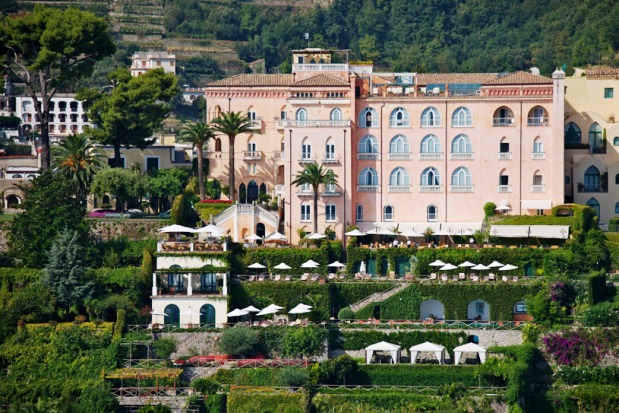 Tucked away in the medieval hilltop village of Ravello and perched high on the cliffs, 350 m (1,000 ft) above the sparkling Mediterranean, Palazzo Avino overlooks some of the coast's most picturesque fishing villages. Ravello is up away from the hustle and bustle of Positano and Amalfi which are besieged by day trippers and coach parties on a daily basis. Ravello is more gentile and civilised; cars are banned and you can spend hours meandering along various paths that lead to the Villa Cimbrone at the very tip of the village.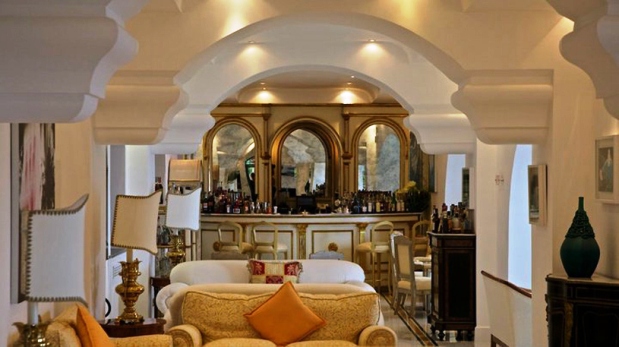 Palazzo Avino was built in the 12th century for a lucky nobleman and his family as their summer residence on the Amalfi Coast. Dramatically perched on the outskirts of Ravello with views swooping down to the harbours of Maiori and Minori, it is one of the great jewels of the Mediterranean.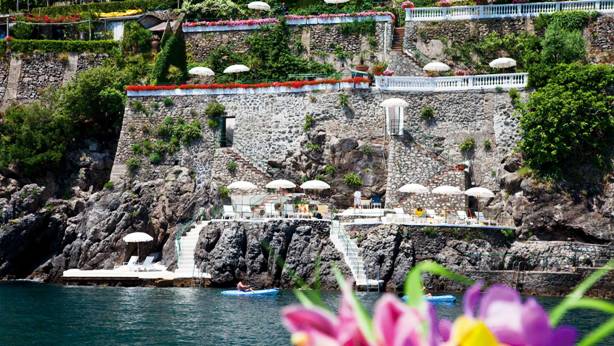 Easily reached from Naples, without having to negotiate the Amalfi Coast road, even a couple of days in this magnificent hotel would do wonders for the soul.
All rooms and suites are decorated with hand made Vietri tiles, antique carpets, furniture from the 18th and 19th centuries and brass accessories and appliqués. Frette Linen and Bulgari amenities, satellite TV, safe, minibar, internet access and iPod docking stations are also available in each room.
Categories: Amalfi, Europe, Italy
Tags: Amalfi Coast, Amalfi Coast hotels, Amalfi coast vacations, Amalfi vacation, Bulgari, etraveltrips, Hotel, Hotels, Italy, Italy Hotels, Italy Ravel, Italy Vacvation, Luxury Hotels, Maiori, Naples, Palazzo Avino, Palazzo Avino Ravello Italy, Positano, Ravello, Ravello Italy, Romantic getaways, travel, travel deals, Villa Cimbrone