Among people who plan to travel 83 percent will be traveling with family, and 90 percent of those traveling with family will keep their trips domestic, according to a recent TripAdvisor survey. What follows is the top 10 destinations where these travelers have the best-rated options for entertainment, dining, and accommodation. This ranking was released as TripAdvisor's inaugural Traveler's Choice Family list, compiled based on user reviews from TripAdvisor.com. The 10 destinations were determined based on the number of recommendations of users who traveled with family.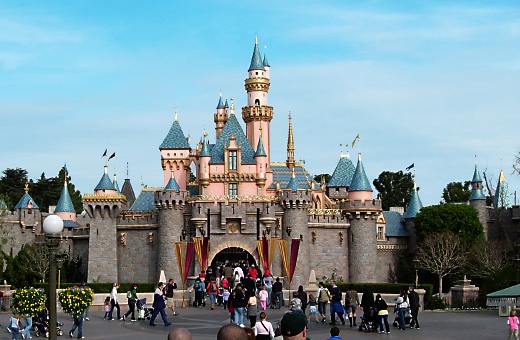 For each destination, we've included the top-rated attraction based also on user reviews—resulting in numerous instances of lesser-known attractions outranking the destination's most famous ones—and provided an overview of the other popular activities for families.
1. Anaheim, California
Top-rated attraction: Flightdeck Air Combat Center, a flight simulation center for kids and adults from age 13 up. By comparison, Anaheim was once a sleepy southern California town of orange groves, but it began transforming into a Fantasia for families when the Disneyland Resort opened in 1955.
Now, Disney is the city's primary employer and Anaheim is synonymous with Mickey-themed entertainment including Disneyland Park, Disney California Adventure and more, but it's not the only game in town. There's also Adventure City, a small amusement park for smaller kids, K1 Speed Indoor Karting, Hobby City Doll and Toy Museum, and the Old West –themed Knott's Berry Farm Park including Camp Snoopy park for the younger ones, as well as Soak City Water Park by Knott's.
For more adult-friendly shopping dining and entertainment there's Downtown Disney, Block at Orange, Westfield MainPlace mall, and Anaheim GardenWalk, which includes a bowling center. Family-oriented dinner shows include Medieval Times and Pirates Dinner Adventure, and the local sporting options include the Anaheim Ducks, formerly the Mighty Ducks NHL team, and the LA Angels of Anaheim.
2. Wisconsin Dells, Wisconsin
Top-rated attraction: Bigfoot Zipline, a 2-hour ride for nearly all ages of gliding on cables above oaks and northwoods pines.
Set in the dells of the Wisconsin River, this little town has been a summer fun destination for 150 years, and is now claims the title of Water Park Capital of the World. Families can go kayaking, rock climbing, jetboating and jetskiing, and take one of the popular amphibious Duck tours. Wisconsin Dells is home to the country's largest outdoor water park, Noah's Ark, and the largest indoor water park, Wilderness Territory.
Less active activities include Rick Wilcox Magic Theater and Wizard Quest virtual game. Adult diversions include golf, Ho-Chunk Casino. For a throwback semi-indoor/ semi-outdoor night, try the popular Big Sky Drive- in movie theater.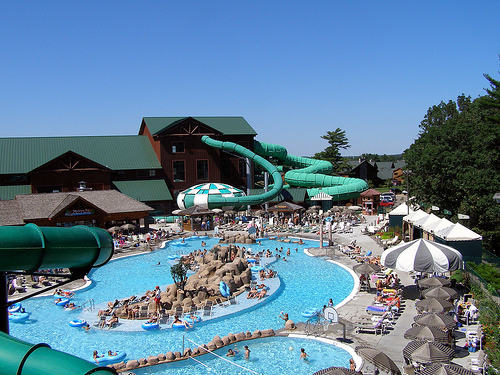 Top attraction: The beach and boardwalk
Located in the southern part of the Jersey Shore, the peaceful beach community (and dry town) Wildwood Crest is the more family-friendly alternative to the adjacent parts of the Wildwoods (Wildwood and North Wildwood, which come closer to living up to the "wild"). Visiting families stay in any of numerous midcentury modern or "doo wop" motels or in vacation or seasonal rentals.
Ocean, beach, and bay activities include boating, jet skiing, fishing, crabbing, whale and dolphin watching, and in the evenings, movies on the beach. The boardwalk is not far, with amusements, rides, and games for children and adults. Area water parks are Ocean Oasis, Raging Waters, and Splash Zone.
4. Orlando, Florida
Top-rated attraction: Discovery Cove, an amusement park where visitors can swim with dolphins and observe fish while snorkeling
Orlando is one of the two vacation towns that Disney built—it's the site of the granddaddy of them all, Walt Disney World's Magic Kingdom, EPCOT Center, Animal Kingdom, and the Typhoon Lagoon water park. Other top attractions are Universal Studios, SeaWorld, the Sammy Duvall Watersports Centre, Gatorland, and the iFly skydiving simulation.
Popular local evening outings include the comedic magic with unlimited food and beverage at the Outta Control Dinner Show and Pirate's Cove Adventure Golf. This is only a small sample—plenty more family-oriented attractions await in Orlando.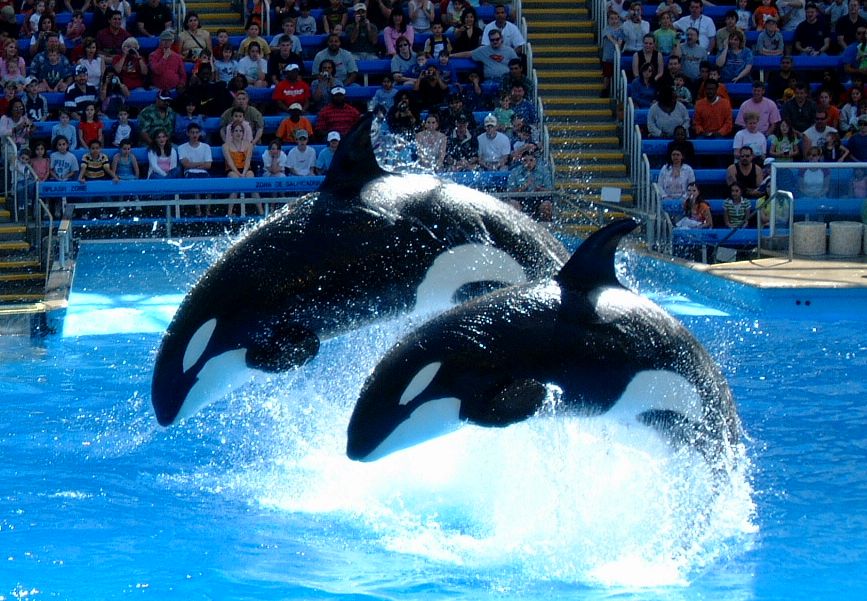 5. Sandusky, Ohio
Top-rated attraction: Cedar Point Amusement Park and Resort
The big draw of this Lake Erie coastal destination is one of America's oldest amusement parks, Cedar Point, which has a whopping 17 roller coasters, rated from 2 (mild thrill) to 5 (aggressive thrill). Cedar Point's water park Soak City also ranks high among Sandusky visitors.
Some of Sandusky's other family attractions include the Kalahari Waterpark Resort, Ghostly Manor Thrill Center, the Merry-Go-Round Museum, and the Sandusky Maritime Museum.
6. Myrtle Beach, South Carolina
Top attraction: The Carolina Opry, live theater performances
The coastal city of Myrtle Beach has the titular beach, but there are plenty more family entertainment options, such as horseback riding, the Soar and Explore Zipline and Ropes Course, and Mt Atlanticus mini-golf, and Ripley's Aquarium.
For parents, there are golfing and casino cruises, and evening entertainment for all at the Carolina Opry, Alabama Theater and Le Grande Cirque.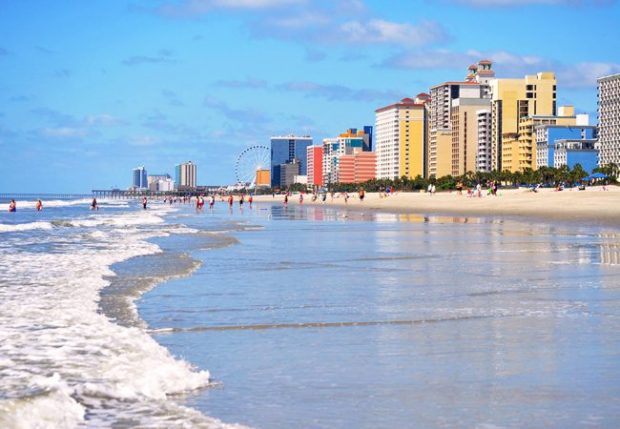 7. Hershey, Pennsylvania
Top-rated attraction: Cullari Vineyards and Winery
No surprise here—the attractions of the company town of Hershey, Pennsylvania are Hershey-themed or affiliated: Hersheypark amusement park, Hershey's Chocolate World, Hershey Gardens, Hershey Trolley Works, and The Hershey Story museum, and the ZooAmerica North American Wildlife Park.
As for the non-Hershey attractions: there's the two-wheeled tours of Segway of Hershey, Dutch Wonderland, an amusement park for small tykes, Antique Automobile Club of America Museum.
8. Ocean City, Maryland
Top-rated attraction: Old Pro mini golf in four indoor and outdoor themed locations
Ocean City is Maryland's popular 10-mile-long, narrow barrier island beach community featuring three miles of boardwalk. Family attractions include of course the free beaches and the boardwalk, as well as Trimper's Rides and Frontier Town amusement parks, the Ocean City Life-Saving Station and Wheels of Yesterday museums, and the Carousel Ice Skating Rink.
The destination's unique draw for outdoors-loving families is Assateague Island, where overnight beach campers can wake up to glimpse the island's free-roaming wild ponies. Fishing for billfish, tuna, and wahoo is another popular local draw—and for the more advanced, OCMD is known as the "White Marlin Capital of the World."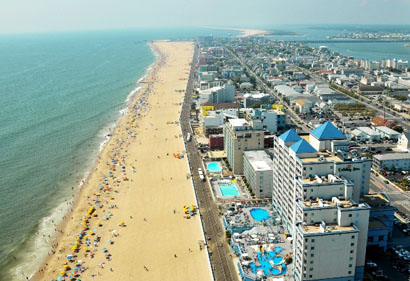 9. Carlsbad, California
Top-rated attraction: Carlsbad Lagoon for wakeboarding, kayaking, jet skiing, pedal boating, and tubing
The Southern California coastal city of Carlsbad has an old-fashioned downtown (Carlsbad Village) as well as protected wildlife habitats. Popular local attractions include Legoland California (for kids 12 and under) and Sea Life Aquarium, the state beach, three lagoons for bird-watching, about a dozen golf courses, Carlsbad Skatepark and Carlsbad Raceway.
For days when the weather's not cooperating with vacation plans, there's the Gemological Institute of America Museum, the Museum of Making Music, and a designer outlet mall.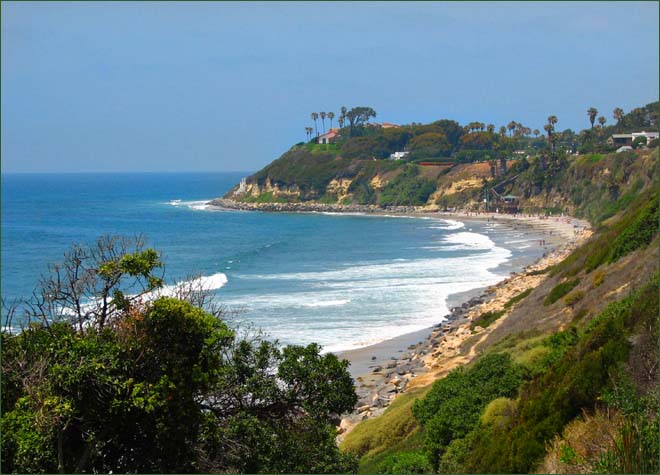 10. Panama City Beach, Florida
Top-rated attraction: Yoga for You, offering private classes on the beach
Located in the Florida Panhandle, subtropical Panama City Beach features that no-brainer combination for family summer fun: beach and amusements. The beaches are popular for activities like jet skiing, para sailing, boat tours, scuba diving, and snorkeling in the warm Gulf waters or just loafing on the white sand.
The area's plentiful parks include Coconut Creek Family Fun Park, Super Speed Fun Park, Shipwreck Island Water park, Cobra Adventure Park, Gulfworld Marine Park. Panama City has more family activities like mini golf, Rock'it Lanes and Bowlarama bowling, and movies.