Places to visit in Argentina
South America is a continent that is home to some large countries – Argentina fit this description. With this in mind, it's important to see all of the destinations on offer, so be sure to read up on recommendations.
The interests that you have will be key in your decision making. For example, both countries offer many opportunities to get out and enjoy nature as well as cities to enjoy the metropolitan cultures in each country. With any luck you will have chance to get a feel for the place by having time to enjoy a bit of both.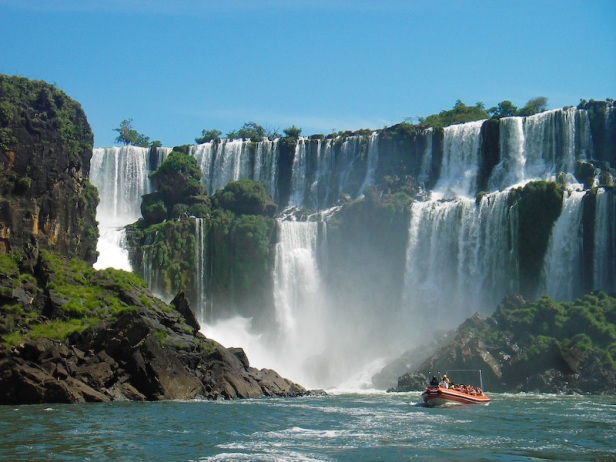 For travelers who enjoy visiting cities, Buenos Aires is not to be beat. With plenty to see and much to do, there is a multi-cultural feel to this European like place. In fact, even travelers who aren't so keen on cities normally may want to spend at least a couple of days here soaking up the vibrations. This is a top place to enjoy top cuisine while dancing is what it is particularly known for. Even if you have no interested in learning to tango yourself, you'll want to head to a show to see it live.
It can be difficult deciding where you should go, especially if you are a nature lover. The Iguazua waterfalls on the border with Brazil and spanning both countries offer stunning vistas and a location for both boating and hiking. There are a variety of trails, some that are more challenging than others. There is a great ecosystem here, and thanks to the falls and the jungles, you can enjoy a variety of animals and birds in this region.
The province of Catamarca is a great spot for the tourists who love the outdoors. Found in the north west region of Argentina, this area has a landscape not seen anywhere else with rivers, lakes and mountains to enjoy for mountain biking, hiking and horse riding. In addition to the natural beauty, there are a number of archaeological sites as well as the pretty colonial city of San Fernando del Valle de Catamarca to visit.
Categories: Abacos, Argentina, South America
Tags: Adventure Travel, argentina, Buenos Aires, Historical site, Iguazu falls, National Parks, sightseeing, Wine tours