Places to visit in North Dakota
In North Dakota located near Kulm, is Whitestone Hill Battlefield State Historic Site which has two museums, picnic areas and many recreational activities can be done here. The Dakota Zoo is the largest in the state. It has 500 reptiles, birds and hundreds of mammals of different species. These can be seen by boarding a train that takes you through out the Zoo.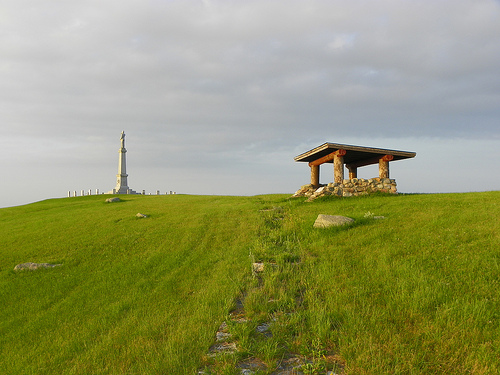 Opening time of the Zoo are from 25th April to 30 September from 10am to 8pm and weekends of October from 1pm to 5pm (weather permitting). Placed between Atlantic and Pacific coasts The International Peace Garden is on the world s most protected border. This garden is spread over 2300 acres on both sides of America Canada border.
This garden is standing as a token of peace that exists between Canada and America for centuries. It has lots of wildlife and many high school students come here for intensive training in music and arts.
Rugby: The Middle of Middle America stands exactly at the junction of US Highway 2 and North Dakota Highway 3, a solid evidence that you are in America s heartland. It has a museum and two railway depots are situated here.
Lawrence Welk Homestead is the place where legendary singer Lawrence was born to Russian immigrants. He debuted in a TV s national program on 2 July 1955 and it is still running in many parts of the world. Most of the objects and buildings are still as they used to be when he was growing up.
Ft. Ransom State park is spread over 887 acres providing primitive and modern facilities alike. 438 acres of land belongs to Ft. Stevenson State Park that has all the modern and primitive facilities for lively camping.
Categories: Abacos, North Dakota, USA
Tags: Adventure Travel, Atlantic, Beaver Lake State Park, Family vacations, Historical site, Lake Metigoshe State Park, Lake Sakakawea State Park, Little Missouri State Park, Museums, National Parks, North Dakota, Park, sightseeing, travel, travel deals, Turtle River State Park, vacation