The Alamo is by no means the only reason to vacation in San Antonio. This is quite possibly Texas's most beautiful and atmospheric city, home to the stunning River Walk and bustling Market Square. Northwest of San Antonio is the Hill Country, a rich landscape of majestic live oaks, early American history, and echoes of the linen-to-silk story of Lyndon Baines Johnson, the nation's 36th president.
The most traveled to city in Texas draws a variety of tourists: Texans who come to shop, sightsee, and relax; conventioneers; families eager for a variety of activities and entertainment, and visitors from northern Mexico, especially during Christmas and Holy Week.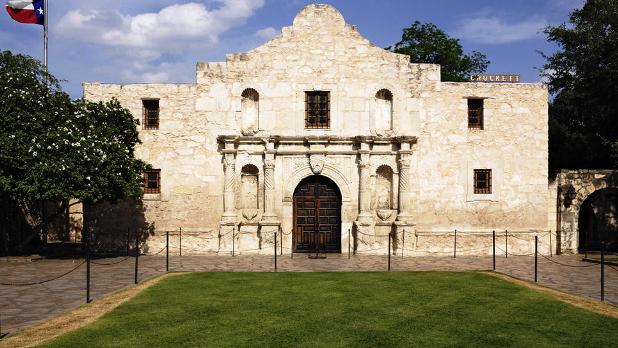 San Antonio Must-Sees
Visitors fall in love with River Walk, a walkway along the San Antonio River that's lined with restaurants, galleries, shops and outdoor art. A new section connects with the city's museums and Spanish colonial missions. For a touch of romance, take a river taxi ride at sunset, when this urban sanctuary sparkles with twinkling lights.
Don't miss the Alamo, "the shrine of Texas liberty." The first mission in Texas, the Alamo is the spot where, in 1836, almost 200 defenders fell after repeated attacks by the Mexican army. The chapel and barracks remain.
For a real Western experience, stay at a dude ranch outside the city. Add some Tex-Mex dining (try El Mirador), and find the perfect cowboy hat at Paris Hatters.
The city's biggest party is the 11-day Fiesta San Antonio in April, when throngs turn out for more than 100 events, with food, live music and parades.