Baltimore is a city of neighborhoods, offering a variety of attractions perfect for weekend getaways or action packed day trips. From the cobblestone streets of historic Fells Point and Federal Hill, up the wide avenues of elegant Mount Vernon, and across the countless modest blue-collar enclaves, the city wears many different faces. On the east and west sides, seamless blocks of the city's trademark redbrick row houses, each fronted by white marble steps, radiate outward from the modern towers of downtown Baltimore.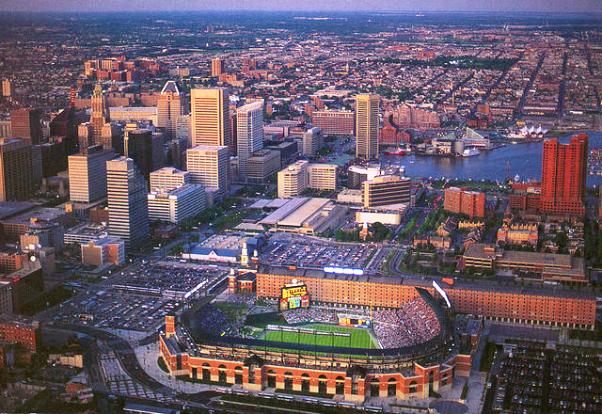 Travel uptown, where marble mansions, grand churches, and philanthropic institutions proudly bearing their founders' names mark Baltimore's progress: fortunes earned on the harbor flowed north to create these monuments to wealth and power. Come and see what other attractions this city has to offer during your Baltimore vacation.

Baltimore Must-Sees
Baltimore's Inner Harbor, which includes the Maryland Science Center and the National Aquarium (with more than 16,000 reptiles, amphibians, birds, fish, mammals and invertebrates), is one of the city's most-visited spots. It also features the World Trade Center (with panoramic views on the observation deck); Port Discovery, a hands-on children's museum; informative Baltimore Maritime Museum; and numerous shops and restaurants.
Explore some of Baltimore's 200-plus neighborhoods, from the museums, shops and restaurants of Mount Vernon to the bustling former maritime community of Fell's Point and the authentic dining in Little Italy.
Revel in the quirkiness of the American Visionary Art Museum, which celebrates the work of self-taught, outsider or overlooked artists. The museum also hosts theme-based exhibits on varied topics.
What started in 1914 with one painting is now the Baltimore Museum of Art, home to 90,000 works, including one of the world's largest collections of works by Henri Matisse.