Places to visit in Nice France
Nice is a town where one may stroll the streets, take in the Promenade des Anglais and its vantage point along the water's edge and views over the Baie des Anges, and feel like as much has been achieved as if one went running around museums. It is a laid back town with a holiday feel and for this reason many visitors do prefer the leisurely walks and long lunches in water front cafes.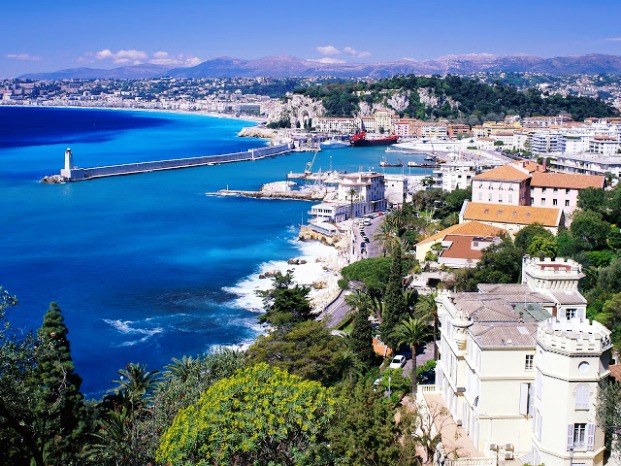 However, should you prefer a more structured holiday, or like ticking things done off of lists Nice will not disappoint you. With 19 galleries and museums, 32 historical monuments, hundreds of hectares of gardens, parks and woodlands and more than 150 ornamental lakes and fountains, there is more than enough to make up a holiday list in Nice.
Henri Matisse, the revolutionary twentieth century French artist drew much inspiration from the colors and beauty of Nice, clearly visible in many of his balcony views. In honor of his respect and love of the French Riviera, the French Riviera pays respect to him with the Matisse Museum, a wonderful collection of his works spanning his early years, following his bold experimentation with color and reinvention of beauty to his later years when he had unusually found fame in his own life time and his death in Nice in 1954.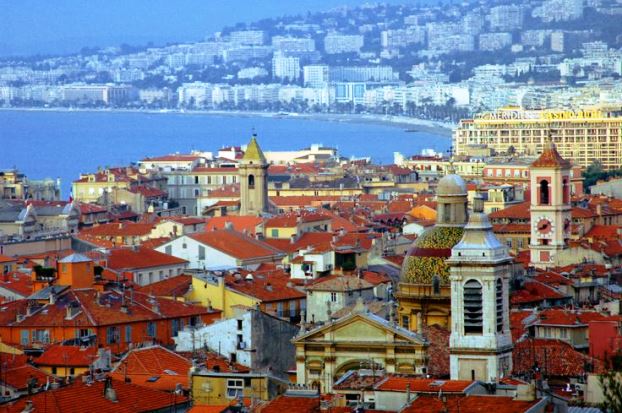 The Cours Saleya Flower Market is renowned not just in the area but across France and is one of the biggest attractions of the city for flower lovers and non-flower lovers alike. The market itself is surrounded by cafes and boutique shops creating a phenomenal atmosphere and bustle of people that really should not be missed especially as it runs every day except Mondays when the flowers move aside for antiques, also worth a visit.
Categories: Abacos, Europe, France, Nice
Tags: Beach Vacation, Cours Saleya Flower Market, etraveltrips, Family vacations, France, French Riviera, Henri Matisse, Historical site, Luxury Hotels, Matisse Museum, Nice, Promenade, Promenade des Anglais, Romantic getaways, Shopping, sightseeing, The Russian Cathedral, travel