Heading north of the border this year? The city of Vancouver is exciting  to explore but you'll need to plan in advance so as not to miss out.  What a disappointment it would be to have to leave before you enjoyed what you wanted to. Vancouver is a  city known for it's  culture, world class skiing, art, food, and hospitality is not one to be missed. Vancouver is a lively city with so much to do.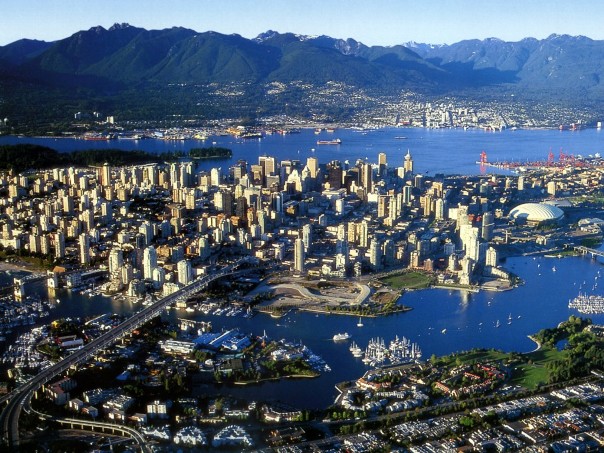 Vancouver  has a more west coast feel and is a completely different experience than Montreal or Quebec . So if you have been to either one of those, you'll have to come and visit here are a few tips on what to do and what and where to eat .
Vancouver Aquarium – One of the best aquariums we have been to.  You'll be immersed in the amazing sealife they have on display here like the beluga whale, dolphins and sea otters.  And as one that is interested in the ethical treatment of animals I got a good feeling that these animals are treated quite well having their own private chefs to feed them properly and medical care on the grounds with routine checkups. It was really fascinating.
Lynn Canyon Park –  I suggest you pack some local food (cheese, bread, wine, fruit) and head on over to this beautiful park. You'll love it.  Be sure to see the suspension bridge which they tell us is the biggest in the world. And it's free to see.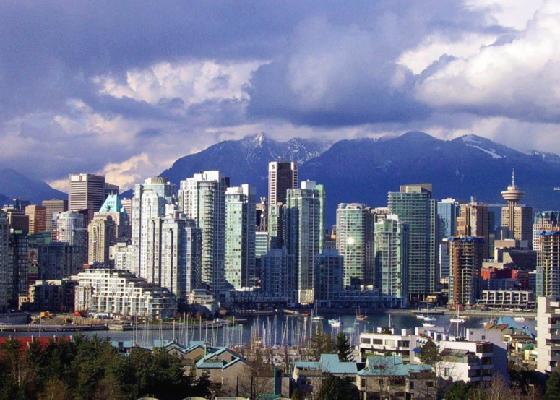 Neat part of town called Granville Island  You can spend the entire day here as a couple or with the family. This area of the city used to be an industrial park. Now it's all redone with lots of shopping, restaurants, and great architecture . Take the time to sit back and relax and enjoy this unique section of town.
Sea to Sky Highway –  Driving this highway will be quite memorable for you. It's a beautiful drive. You'll have the scenic  mountains on the right and the Pacific Ocean on the other side . It's a great scenic ride.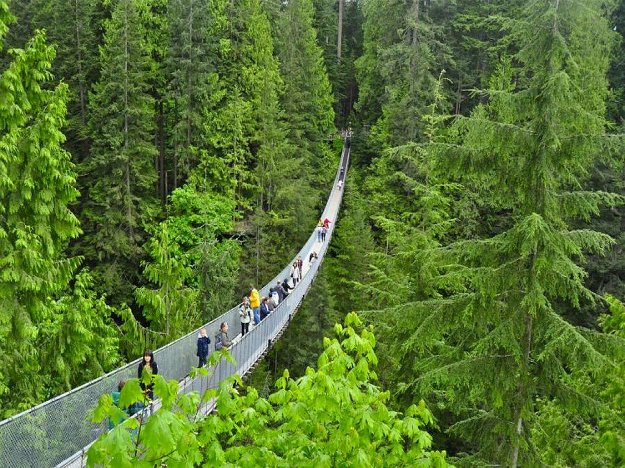 Hungry?  –  In Vancouver, Indian and French Cuisine is very popular so if you enjoy that, you are in luck. You have your standard pubs and sports bars but these cuisines are unique and as far as I have seen they are done quite well.
For a different type of vacation, I hope you'll consider Vancouver this year.  If not, I hope you won't miss out of this in the very near future. Vancouver is an exciting city to explore but there's so much to do you'll need to spend some time planning first.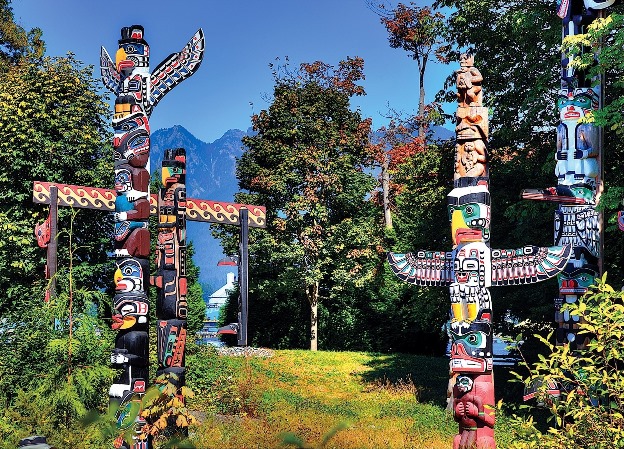 For more information and deals visit htp://www.etraveltrips.com