London in November and December is a magical place. There is so much to see and do and decorations are usually lighting the way. Here's a list of some excellent things to be getting up to this winter.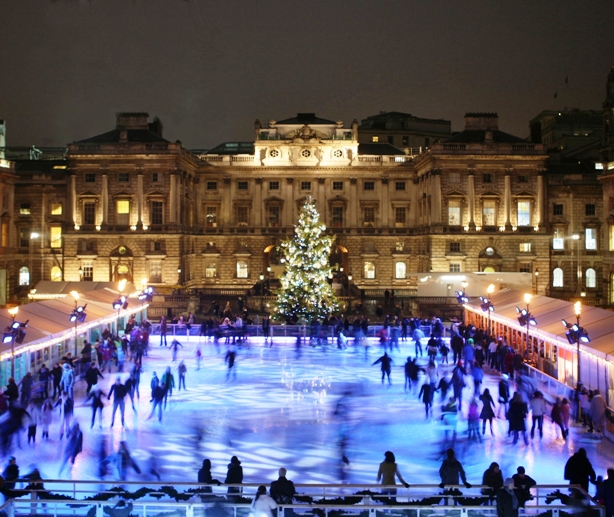 Of course, shopping at Christmas is a given, but doing it in London gives you that extra bit of festive joy. Harrods on Brompton Road is kitted out for Christmas from Autumn, so there is plenty of chance to see the red carpets and gold trimmings. Harrods is a great place to pick up decorations for the home, some stocking fillers or that all important wow-factor gift!
Another obvious choice for Christmas shopping is Selfridges on Oxford Street. Their traditional decorations, life sized polar bears and whole floor dedicated to the festivities is a great spot to get in the mood.
Fortnum & Mason on Piccadilly is one of the most festive shops in all of London. The shop is transformed into a winter wonderland at Christmas time and there is plenty of food treats to try. This is a great place to shop for hampers or biscuit gifts.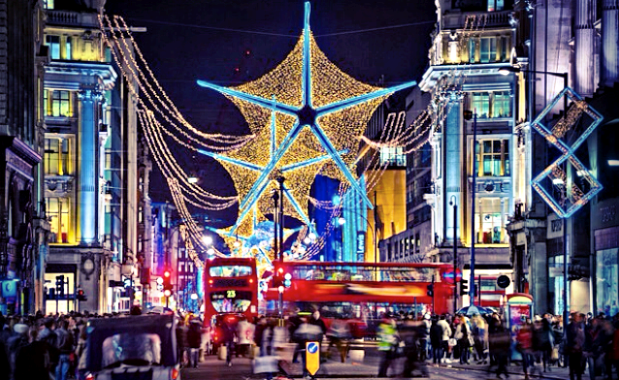 Snow fun
London has an abundance of ice skating rinks round Christmas time, Hampton Court Palace and the Natural History Museum being some of the most popular. There are also ice rinks at Canary Wharf, Hyde Park, Somerset House, Tower of London, Westfields and by the London Eye. Prices vary from £7- £25 so check out the best deals before you set off.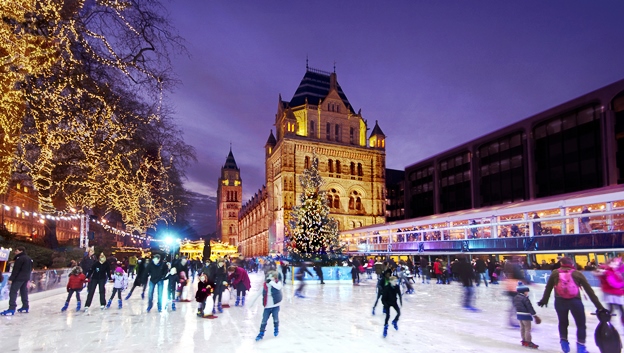 Inexpensive  and cheerful things to do with (or without) the kids
Christmas is an expensive enough time as it is without having to pay for days or nights out with the kids, but there is still plenty to do that won't break the bank.
Winter Wonderland in Hyde Park takes place every year and is free to visit. It opens November 22nd and runs until early January. There is an ice rink, loads of rides, a circus and a Magical Ice Kingdom. Some of the attractions charge an admission fee, but there is still plenty to see and do if you're just looking around.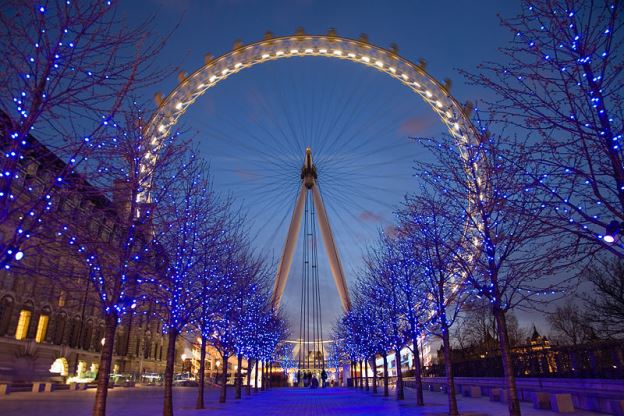 Another thing to do that's free is a Christmas lights walk. You can start at Trafalgar Square and make your way through Piccadilly Circus, Regent Street, Caranaby Street and Oxford Street. Other places with beautiful Christmas lights is Covent Garden and Sloane Square, so be sure to check when all the lights are being switched on and set off on a lovely journey around the big city.
Evenings out
If the thought of all that tires you out, why not grab a seat at a local theatre and take in some cultural performances? The English National Ballet are back for another year of their production of The Nutcracker. Prices start from £10 and it takes place at the London Coliseum, but there aren't many dates so get in early!
London also welcomes loads of pantomimes and shows in winter that are great for both adults and kids alike. Cinderella, Aladdin, Jack and the Beanstalk are all some top choices for this year.
There is something so special about spending an evening walking around a Christmas market and London is home to loads over November and December. Some last one or two months, but others only visit the city for five days, so get out there and enjoy the mulled wine and roasted chestnuts!