Puerto Rico's wild and wonderful west coast is one of the world's top surfing destinations, and its town of Rincón was put on the map when the World Surfing Championships were held here on Domes Beach in 1968. Rincón means 'corner'—this is where the Atlantic and Caribbean meet, giving rise to waves that can break at heights of up to 25 feet. The secret has long been out—this California-vibe town attracts a steady flow of transient surfers from around the globe—but it's a revelation to most.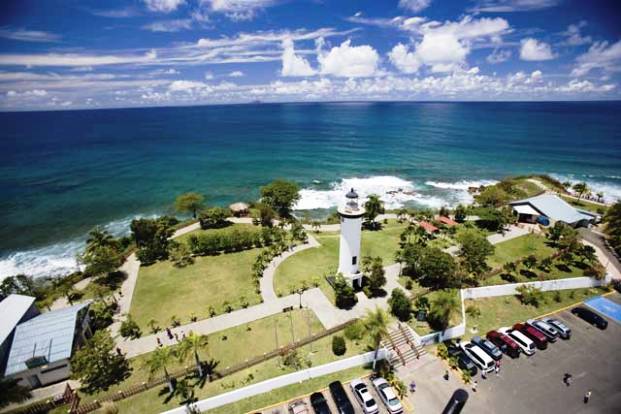 Standing in contrast to Rincón's casual beach culture is the elegant and curiously named Horned Dorset, a sumptuous getaway for the smart set from San Juan. Situated on seven acres, with its own secluded beach, the 39-suite Spanish Neocolonial property maintains an ambience of quiet pampering. You'll feel as if this were the aristocratic home of a Spanish grandee, whose coddled house guests lounge in exotic gardens by a beautiful palm-flanked freshwater pool, between one superb meal and the next.
In nearby Mayagüez begins La Ruta Panorámica, a 165-mile drive that traverses the island, twisting and turning its way through lush, mountainous Corillera Central, dipping into valleys and passing small villages and farms before ending at Maunabo in the east. Plan at least two days for a one-way trip, with lots of photo ops of both the Atlantic and the Caribbean; brown ruta ('route') signs connect an assemblage of 40-plus roads.
A good midway resting place is the charming Hacienda Gripiñas, an 1858 plantation house-turned-inn that helps steep you in the coffee culture that still thrives along this route. Just up the hill, on one of the island's highest peaks, visit the forest preserve Toro Negro, more remote and less crowded than El Yunque. Take a hike, then head back to the inn for dinner—perhaps choosing their excellent carne guisada, a traditional beef stew made with tomatoes and pigeon peas