San Francisco Market Street and Chinatown
There are so many things to do in San Francisco, two great places in this amazing city are Market Street and Chinatown. San Francisco is a truly modern city with world-class amenities and tourism sites, it has everything from beach paradise to big city business. It's hot, busy and sometimes foggy, but there is no doubt you will love every minute of it. If you really want to make it special, show up around Christmas time the perfect temperature and plenty of holiday cheer.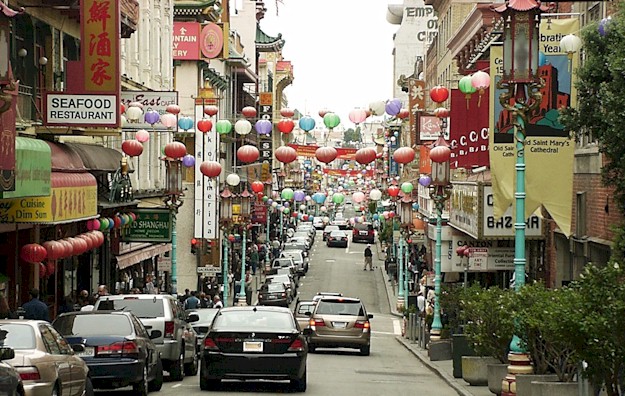 What Can I Do There?
At the San Francisco Market Street, you can do anything your heart desires. Whether it be getting some ice cream at one of the many plaza hotspots or relaxing for the day at the 77 Maiden Salon and Spa, you can fulfill every fantasy you have in this collection of businesses and boutiques.
Being a port city, you can always enjoy a pleasant day at the beach and enjoy a bite to eat anywhere you go. Believe me, you won't regret visiting the wonderful attractions that can only be found at the San Francisco Market Street.
Why is It So Special?
The San Francisco Market Street isn't like any ordinary market: It s filled with tall skyscrapers, brilliant lights, a wide diversity of people in every stretch of the imagination, and featuring many hit locations that are reported as a spectacle from around the nation.
For example, the area known as Postcard Row is a strip of Victorian houses elegantly compared to the luscious skyscrapers of our modern society. Many of these houses are open as Bed and Breakfasts, museums, and coincidentally, is one of the most photographed locations in the entire country.
Categories: Abacos, California, San Francisco, USA
Tags: California, California Travel, California Vacation, Chinatown, etraveltrips, Family vacations, Golden Gate Bridge, Market Street, Portsmouth Square, San Francisco, San Francisco Bay Area, San Francisco Travel, San Francisco vacation, Shopping, sightseeing