The Seven Wonders of the World, as recorded by the Greek historian Herodotus, were the "see before you die" sights of the Ancient World; the Colossus of Rhodes, the Hanging Gardens of Babylon, the Lighthouse of Alexandria, and many other strange and wonderful sights. Today, they are all destroyed except for one – the Great Pyramid of Giza.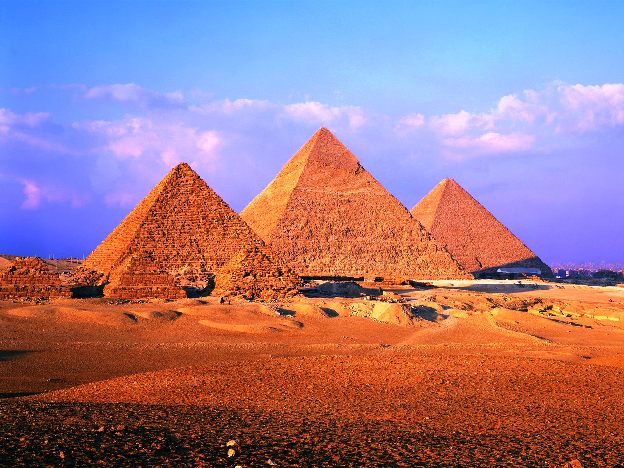 Since it lays claim to the only remaining Wonder and it remains the number one destination for holidays in North Africa, it only seems appropriate to list the seven present day wonders of a holiday to Egypt, from beautiful beaches to sites of amazing historical significance.
The Archaeological Museum at Cairo
In a country that is famed for its archaeological wonders, it is no surprise that Egypt's capital contains one of the finest archaeological museums in the world. Home to over 120,000 ancient artifacts, including the death mask of Tutankhamen and a number of mummies, it is one of the real highlights of a holiday in Egypt.
The Beaches on the Red Sea
Not only is Egypt a place to see ancient sights, it has become renowned as a beach destination. The stunning beaches at Hurghada and Sharm El Sheikh are popular with families and couples alike, and the resort hotels are amongst the finest in the country.
Walking Up Mount Sinai
Mount Sinai is steeped in history. Located in the Sinai Peninsula of Egypt, it is believed by many to be the Biblical mountain where Moses received the Ten Commandments, it has become a significant pilgrimage site for Christians and Jews. The monastery of St Catherine's at the foot of the mountain contains numerous relics and artefacts, but it is the walk up to the top of the mountain that is the real attraction here. The view from the top offers stunning views out over the monastery and the Sinai desert, and you can even pay a visit to Moses' Cave, where the leader of the Israelites is alleged to have waited for the Commandments to be delivered to him.
Categories: Abacos, Africa, Cairo, Egypt
Tags: Adventure Travel, Ancient ruins, Cairo, Egypt, Historical site, Pyramids