Sharm El Sheikh a Winter Sun Destination
When it comes to selecting a destination for a winter break there may be many things to consider but really only two things matter: sunshine and warm temperatures. Of course a nice beach, decent scenery, fantastic restaurants, perhaps a bit of history and culture will add value but with warm weather most destinations can write of their chances.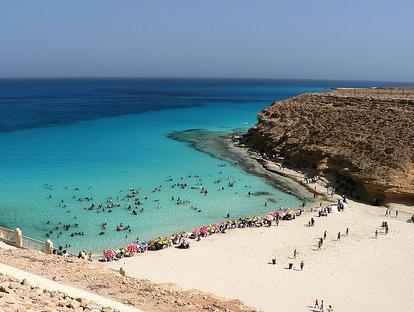 So given the weather patterns of Europe during the winter months, very few locations can claim to be attractive to winter sun seekers. The main candidates are typically the Canary Islands, Cyprus, Turkey perhaps, Dubai for those who can afford it and finally Sharm El Sheikh in Egypt.
Sharm is a custom built holiday resort, developed purely to attract sunseekers keen to get away from their cold, wet and dull Europe homes during Winter and early Spring. Sharm has tried to include everything the holidaymaker needs to enjoy an off season break. The weather is a given with warm sunny days almost guaranteed but on top of that there are luxury hotels, well maintained beaches, plenty of watersports to try and a feast of shopping opportunities for those so inclined.
Its location on the Red Sea also provides the resort with some fantastic diving and snorkeling opportunities and there are plenty of specialist scuba diving holidays and dive training schools using the area.
The original development of the area for tourism started in the 1970s when the land was still owned by Israel. The beach north of Sharm at Naaama Bay saw the first hotels being built and that beach is still popular today as an alternative to the main Sharm area. When the land was returned to Egyptian control in 1982 a plan was developed to turn the area more carefully into a holiday resort with building heights being restricted in an attempt to preserve the skylines.
Categories: Abacos, Africa, Egypt, Sharm El Sheikh
Tags: Beach Vacation, Cairo, Canary Island, canary islands, Egypt, Family vacations, Israel, Mount Moses, Red Sea, Romantic getaways, Sharm, Sharm El Sheikh, Shopping, sightseeing, Tiger Bay, travel deals, vacation