With roots going back some 500 years, Buenos Aires represents South America at its most sophisticated. From Spanish colonial buildings and French Belle Époque mansions to colorful flower stalls bordering narrow cobblestoned streets, wide boulevards and terrace cafés packed with fashionably dressed porteños (as the locals are called), the city reflects the best of both Gallic and Latin cultures.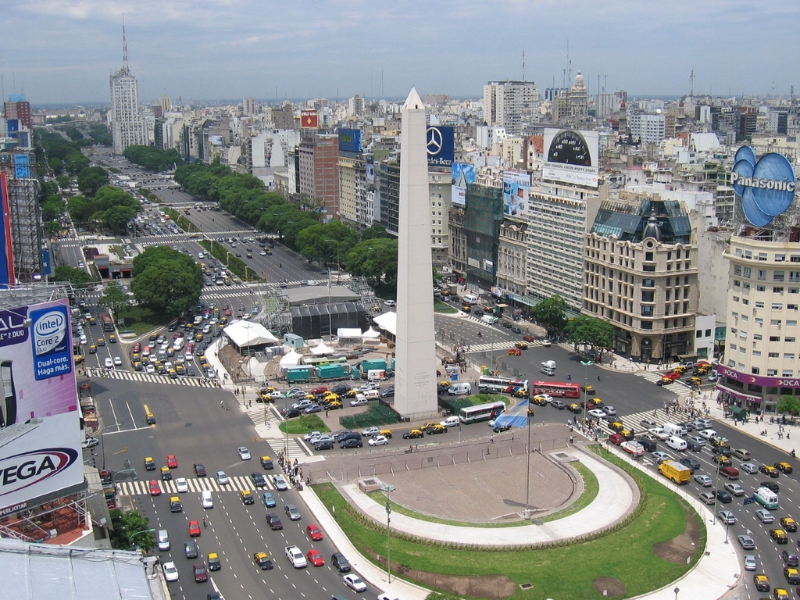 Culture buffs delight in the city's various attractions, from stunning museums and galleries to Teatro Colón, one of the world's major opera houses. Known for its nightlife, downtown Buenos Aires is lively around the clock. Bordering the wide estuary of Rio de la Plata, the city is home to more than 13 million people within some 200 square kilometres (76 square miles) of diverse and interesting neighbourhoods.
Close to the city's main business and financial districts, as well as to the revitalised waterfront at Puerto Madero, Four Seasons provides convenient access to everything Buenos Aires has to offer.
WEATHER
Temperatures are mostly moderated by the South Atlantic. Generally, Buenos Aires has a mild and warm climate throughout the year. The winter months are June, July and August; summer months are December, January and February; spring months are September, October and November; autumn months are March, April and May.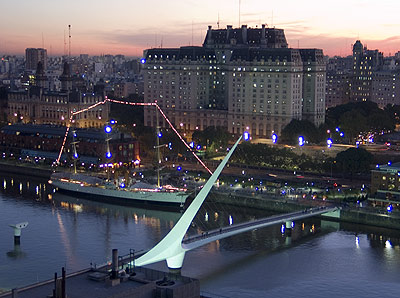 ;
LOCAL ATTRACTIONS AND ACTIVITIES
Fernandez Blanco Latin American Museum:
• This museum, located in the Palacio Noel, was built in a neo-colonial style and features Spanish-inspired gardens. It offers a collection of furniture, tapestries, religious artefacts and silver objects from the colonial period.
Corrientes Avenue:
• Corrientes Avenue is the city's cultural centre. Lining its sidewalks are most of Buenos Aires' theatres, restaurants, pubs, bookshops and much else, including CD stores that specialise in tango music.
National Museum of Decorative Art:
• This museum is housed in the Errázuriz Palace, a French neo-classical mansion. Its rooms exhibit furniture, tapestries and porcelain dating from the 16th to the 18th centuries.
Fine Arts National Museum:
• This museum, one of the most prestigious in South America, is located in the Recoleta neighbourhood, just 10 blocks from the Hotel. The museum's collection includes 19th and 20th-century sculptures and paintings by local artists, as well as a permanent collection of works of art by such European masters as Renoir, Monet, Rodin and Van
Gogh.
National Art Exhibition Room/Palais de Glace:
• The Palais de Glace exhibits a variety of artwork, including paintings, sculpture and photography. It is open when there is an exhibit – the schedule varies.
La Recoleta:
• This aristocratic neighbourhood is a must-see for tourists, with its distinguished avenues, verdant trees and well-tended gardens. The heart of the area is the Recoleta Cemetery, with its ostentatious mausoleums, symbols of the lineage of traditional Buenos Aires society. Elegant Quintana and Alvear Avenues reflect a Parisian influence, with renowned designer boutiques. The area around the Plaza Francia is
known for its cultural establishments and acclaimed restaurants, as well as the local handicrafts market that takes place every weekend.
The Obelisk:
• This Buenos Aires landmark is 67 metres (220 feet) tall and was built in 1936 to commemorate several historical events: the foundation of Buenos Aires by Pedro de Mendoza 400 years ago, when the national flag was raised for the first time, its second foundation by Juan de Garay and, thirdly, the city's proclamation as the federal capital.
Recoleta Cultural Centre:
• Within walking distance from the Hotel, in the luxurious Recoleta area, this cultural centre offers a great variety of activities and exhibitions, including painting, photography, sculpture, plastic arts, video, music festivals and concerts.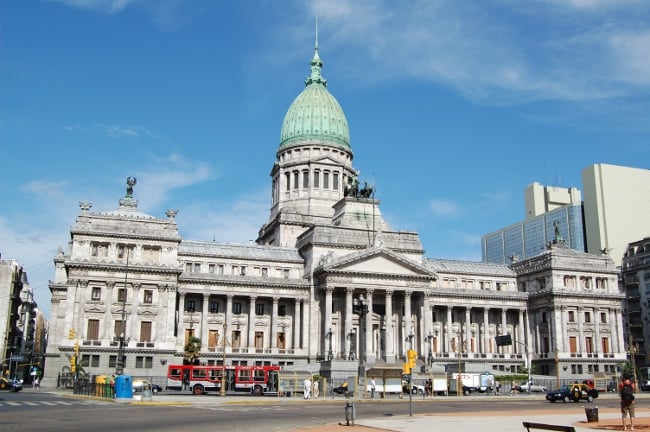 Palermo:
• Palermo is one of Buenos Aires' classic green spaces – the lungs of the city! It is a favourite spot for Porteños, who come here on weekends to catch some sun, go for boat and bike rides and enjoy inline skating or other exercise. The area contains a man-made lake with bridges, Rosedal Park and the delightful Andalusian Courtyard, with its majólicas donated by the Sevilla City Council. Palermo Viejo, still an unexplored area for many travellers, is the trendiest spot to see the latest local
designers' shops for clothes and furniture, and to sample the newest restaurants.
San Telmo:
• The charm of cobblestone streets is preserved in San Telmo, the oldest neighbourhood in the city. The first immigrant families settled here in colonial-style houses. Every Sunday, Dorrego Place, which is 10 blocks from the Plaza de Mayo, hosts an antique flea market, where you can find old records, glasses, porcelain, silver spoons and clothes. Antique stores, the tango street performers and the restaurants and bars
located around the square add to the area's attractiveness.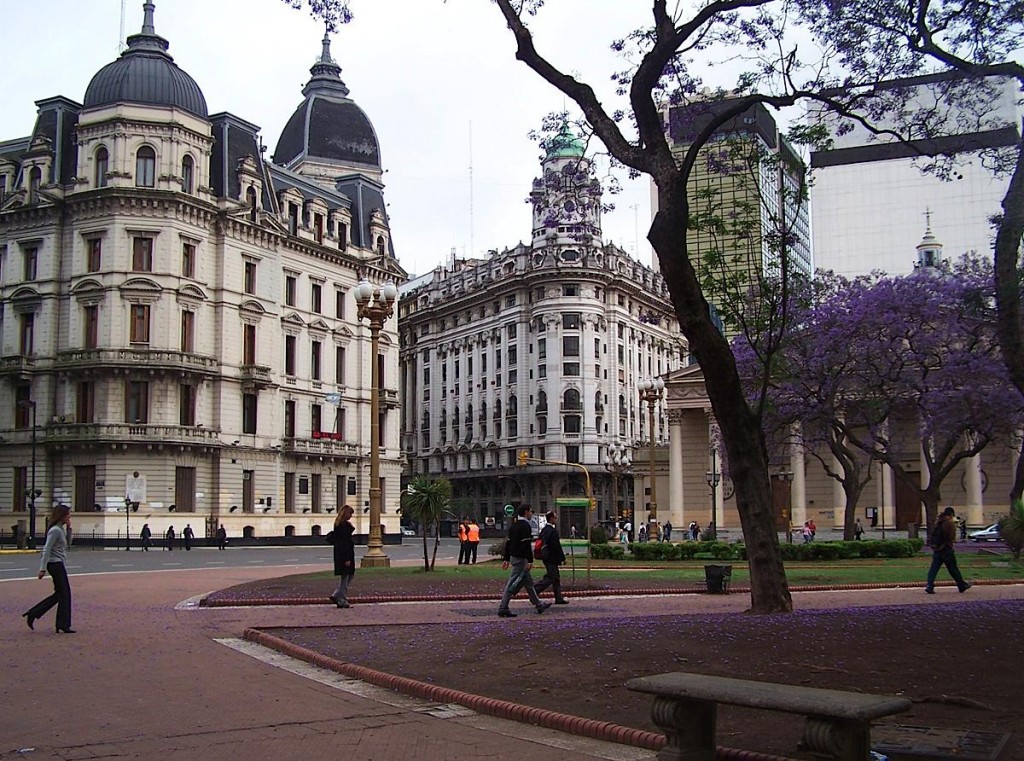 Madero Port:
• Situated by a river, the prestigious Madero Port neighbourhood combines beautifully restored modern architecture with excellent cuisine. Most buildings still maintain their original exterior appearance. The area features nearly 40 restaurants and a complex with eight movie theatres. More than 20,000 people visit the area every weekday, and this figure doubles over the weekend, since walking down the boulevards that face the river has become popular for both local families and tourists.
Jorge Luis Borges Cultural Centre:
• Located inside the Pacific Galleries Shopping Mall, this cultural centre features a permanent exhibition in honour of the great Argentinian writer Jorge Luis Borges, which includes photographs, videos and manuscripts.
Buenos Aires Museum of Latin American Art:
• Located in the neighbourhood of Palermo, this museum houses 220 works from the Eduardo Constantini collection, which is considered one of the most important private art collections in the world. It includes work by Antonio Berni, Fernando Botero, Frida Khalo, Diego Rivera, Emilio Pettorutti and Guillermo Kuitca, among others.
Admission is free on Wednesdays.
Art collection of Amalia Lacroze de Fortabat:
• Located in a modern building, Amalia Lacroze de Fortabat exhibits masterpieces of international and Argentinean artists. The collection includes pieces by Salvador Dalí, Antonio Berni, Xul Solar, Raúl Soldi, Pérez Celis, Marc Chagall, Auguste Rodin and Joseph Mallord William Turner as well as some Egyptian sculptures.
El Cabildo (Town Hall City Museum):
• In colonial times, El Cabildo was the home of the city administration, presently located in the Government Palace. Built in 1725 on the edge of Plaza de Mayo, it has since been remodelled several times. The building now houses a museum dedicated to preserving the city's past through an exhibition of colonial furniture, everyday objects and pieces
of artwork.
National Historic Museum:
• Located in the downtown area, the National Historic Museum shows the different periods of Argentina's history through an exhibition of iconography, furniture, civilian clothes, weapons, medals and decorations, coins, flags, military trophies, art pieces and everyday objects.
Manzana de las Luces (Square of Enlightenment):
• Bordered by Moreno Alsina, Bolivar and Peru Streets, this square is located in the area of San Telmo. Once the intellectual centre of old Buenos Aires, it was home to the Jesuits in the 18th century. Guided tours of the square include San Ignacio Church (the oldest church in the city), Buenos Aires National School (the city's first university), the Lighting Market (antiques and handicrafts) and 18th-century tunnels.
Palacio Barolo:
• Built over 80 years ago, this architectural masterpiece still delights locals and visitors alike with its history. Overlook the city from the top floor, and enjoy the magnificent
.
Museo Evita:
• This museum is dedicated to the life and work of the most influential woman in Argentinean history: Eva Duarte de Perón. Personal objects and archives can be found at this museum. In 1948, Eva Perón's foundation turned the building into an orphanage, and it was turned into a museum in 2002.
La Boca Fine Arts Museum:
• This museum is situated in the southern portion of the city, near the Riachuelo in the area of La Boca. It has a permanent collection of Argentinian art, including works by Benito Quinquela Martín and artists from La Boca.
Tren de la Costa:
• Take a train ride through this elegant residential neighbourhood, located in the northern section of the city. Touring the neighbourhood takes about 5 hours.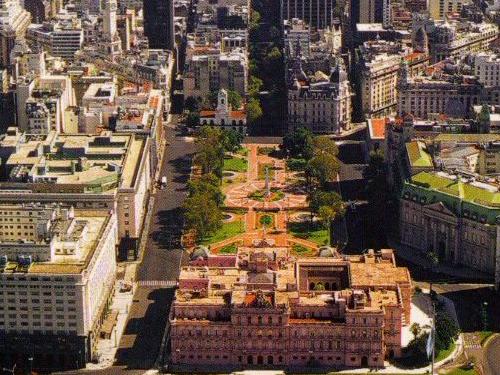 Horseback riding at Parque Pereyra Iraola:
• Enjoy a morning or afternoon of horseback riding at one of the most beautiful parks in Buenos Aires. Located just 30 minutes away from the Hotel, you will be able to get in touch with nature and view beautiful vistas.
El Delta:
• This natural area, located at the confluence of the Paraná and La Plata Rivers, has maintained its charm over the decades. El Delta is a popular venue for water sports and holds much history. Aristocratic families used to spend their weekends by the river here. You can sail among hundreds of islands and channels, and visit many local
attractions such as a local market, open on Saturdays and Sundays, and the Rowing Club.
Fiesta Gaucha:
• Spend a full day (approximately seven hours) touring a rural area and enjoy a delicious barbecue while watching folk dances and listening to music. Take in hoop races on horseback, as well as a horseback riding show. If you wish, you may also try horseback riding yourself as part of the tour. The trip is arranged through a local tour company,and reservations can be made at the concierge desk.