The capital of Spain since 1562, is located at the geographic center of the Iberian Peninsula.  Because of its central location and high altitude, the climate of Madrid is characterized by warm dry summers and cool winters. Madrid is a city of great monuments. Among its highlights are the medieval center dating back to the Habsburg Empire and the Prado Museum.
But Madrid is not just a cultural destination. It is also a lively metropolis with many pubs, cafes, discotheques and nightclubs open late into the night.  Don't be surprised if you get stuck in a traffic jam at four in the morning, and the people you meet are not necessarily going off to work….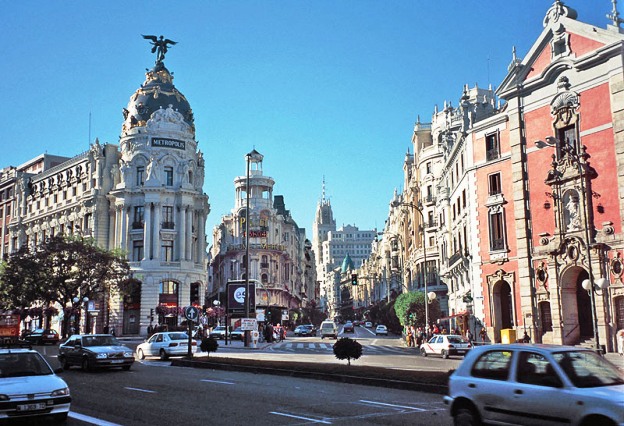 The climatic conditions that you experience are much cooler winters and much warmer summers as in summers the temperature can easily surpass even 40 degrees and in winters can also fall below 0 degrees. Rainfalls are not usually a part of summers or winters, instead Madrid mostly receives rainfalls in spring and autumn seasons. The city of Madrid is enriched with green trees which cover most of the area. These trees are like everywhere, in houses, on roads, and in parks, and these natural phenomena makes the environment of Madrid very pleasant and healthy.
Tourist attractions in Madrid
Being in Madrid will not be complete without witnessing the amazing culture and art of Old Spain. You will see this as you visit the museums with the 18th century art collections. Due to the history Madrid possesses, it is rich in architectures. Out of these architectures The Royal Palace of Madrid is the place which is mostly the destination for tourists. This Royal Palace of Madrid is the official residence of the Kingof the Country. There are several places of interest that can be seen and enjoyed while sightseeing as part of the rich heritage of Spain like Royal Palace of Madrid,Prado Museum,National Library,Teatro Real etc.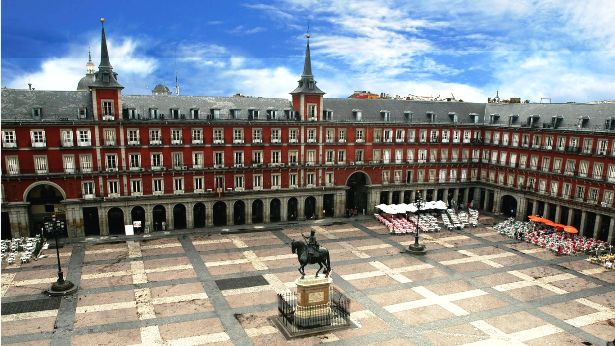 Accommodation in Madrid
Madrid offer you different type of accommodations according to your budget like Hotels, Apartments and Hostels.Hotel accommodations that range from classic to modern facilities along with a range of budget hotels to star accommodation suites. Apartments in Madrid is an excellent option of accommodation especially if you are traveling in a group or with family. You can rent an apartment that can range from cheap to a penthouse or even a studio apartment depending on your budget and If you are on a shoestring budget then a hostel accommodation is worth checking out. These are just resting places where you can sleep. There are no arrangements for food and other things. However most of the hostels are in the safe areas of the city.
Activities in Madrid
you will enjoy your stay in Madrid as it also offers water sports and other activities Have fun as you ride balloon and go hiking or windsurfing. There are activities that you will enjoy with family and friends. Appreciate the beauty of nature with the gardens that make the city more attractive. With the huge mountains, you will enjoy the city's scenic beauty that you will love.
Sports in Madrid
If we talk about sports then the first name comes in mind about Madrid is Bull Fighting. Madrid has the biggest bull ring which hosts the season of bull fighting which starts in March and ends in October. Secondly Madrid has the honor of having the world's biggest and largest football club named as Real Madrid. The home ground of Real is located in the Chamartín region of Madrid having a capacity of over 80,000 people.