Sightseeing in New York City
New York City is one the busiest and the most populous and most renowned city in the United States and home to the United Nations Headquarters, and has been often referred to as the cultural capital of the world.
Historically speaking, New York City comprises of five boroughs, each of which composes of a state county. The five boroughs – The Bronx, Brooklyn, Manhattan, Queens, and Staten Island were amalgamated into a single city in 1898.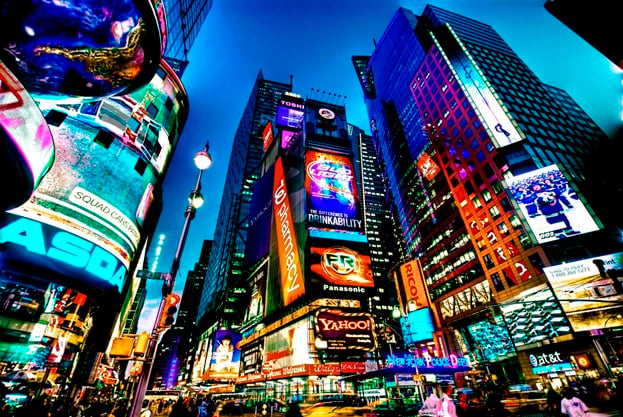 New York City is acknowledged as the global center for media, culture, food, fashion, art, research, finance, commerce and trade. It has one of the appealing skylines on earth, dominated by the iconic Empire State Building. If you wish to undertake a memorable sightseeing tour of New York, then here is the list of places you should not miss.
Empire State Building – The gigantic Empire State Building is 1,453 feet, 8 9/16 inches from the base to the top of the lightning rod and it is a sight to behold. Miss not to have a panoramic view of New York City from atop the Empire State Building. There are 1,860 steps covering the entire 102nd floor and nearly twenty thousand people visit the Empire State Building daily.
The Statue of Liberty – History records that the Statue of Liberty was a gifted to the United States as a token of friendship forged during the French Revolution. Since then the Statue of Liberty has become a great landmark and an American symbol of freedom. No visit to New York can be deemed complete unless you had visited the Statue of Liberty.
Grand Central Terminal – Since its opening post renovation in 1913, Grand Central has been throbbing with life and activity. It is no longer a mere a hub for transportation. You will find shops and restaurants galore. Every Friday at 12:30, visitors converge here to partake in Justin Ferate's free walking tour through Grand Central and the surrounding neighborhood. Try not to miss this walking marathon.
Categories: Abacos, New York, New York City, USA
Tags: Family vacations, Luxury Hotels, Museums, New York City, Romantic getaways, Shopping, sightseeing