Sun Valley is an American classic. The country's original ski destination, created in 1936 by statesman Averell Harriman, it is still considered one of the finest ski resorts on the continent. Harriman was chairman of the board of Union Pacific Railroad in the 1930s, when he created the resort and its centrepiece, the luxurious Sun Valley Lodge, as a way to fill his trains during the quieter winter months.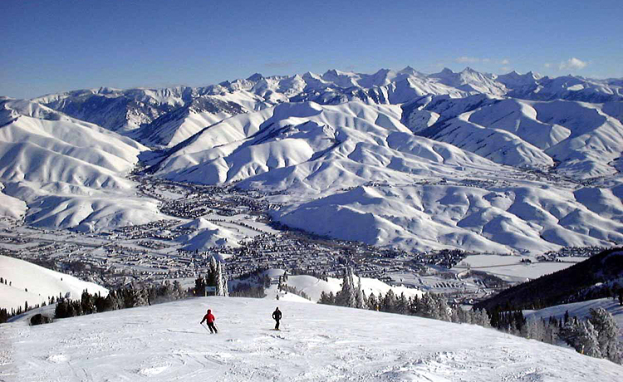 With the area's Sawtooth Mountains substituting when the Alps seemed just too far to go for the weekend, the resort attracted a celebrity crowd from its infancy. At the opening, some 300 guests, including Claudette Colbert, David Selznick and Joan Bennett, strapped on skis to be photographed by the era's paparazzi.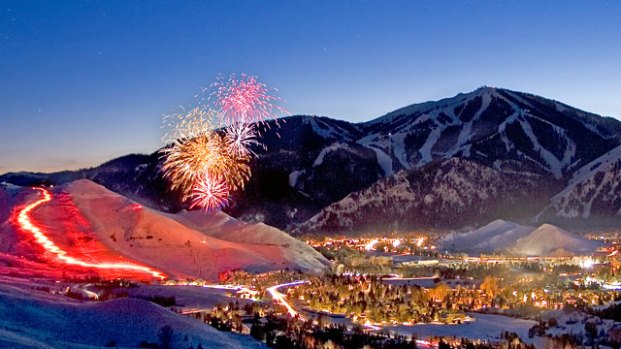 The 80 per cent sunshine rate and superb skiing remain the same, though much else has changed. Today's celebrities arrive by private jet, and speedy lifts and high-tech snow making equipment have picked up where the world's first alpine chairlift left off (price back then: 25 cents (16 pence)). Bald Mountain ('Baldy'), the resort's main ski slope, boasts a 3,400-foot vertical drop; of its 65 runs, 45 per cent are an intermediate's dream. Cross-country skiers find a lot to like in the Sun Valley and neighboring Ketchum as well.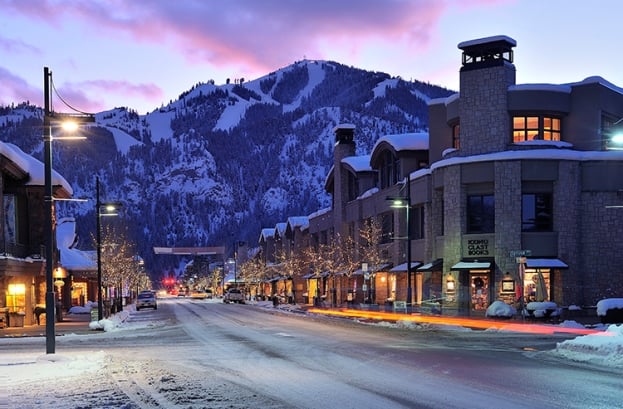 The resort has its own Nordic and Snowshoe Center with about 25 miles of groomed trails, but located just north of (and higher than) Ketchum is the Galena Lodge, a county-operated cross-country ski center with 35 miles of trails, a full restaurant, a ski shop and nine miles of snowshoe trails. Summer time devotees find the entire area just as popular a playground, when the slopes become mountain bike runs.
One of the luminaries of the après-ski scene is the Sun Valley Resort's Duchin Lounge, where the ambiance—with live music and dancing—is simultaneously relaxed, elegant and just plain fun.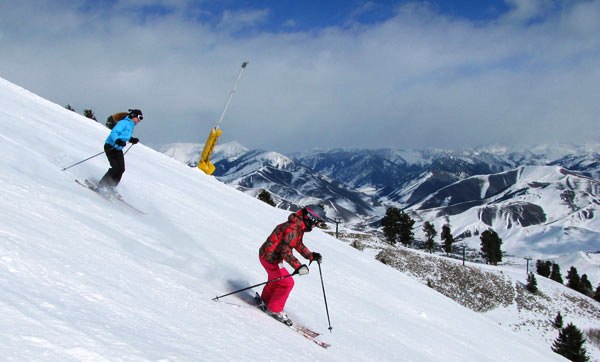 The action continues just down the road in the old mining town of Ketchum, first put on the map when American author Ernest Hemingway set up camp here in 1939. A recent influx of serious money, which has improved the shopping and dining options, might not have sat well with 'Papa', but his spirit is still present, in more ways than one: he was buried here in 1961 after his death by suicide. His memory lingers on at the classy Pioneer Saloon, still the place for 32-ounce prime rib and Idaho's best potatoes.