Glenmere, the Hudson Valley home of the Goelet family has opened as a small and sumptuous luxury hotel. The mansion has 19 rooms and suites ranging from $550 to $3,500 per night. It was originally built in 1911 as a 35-room Tuscan villa with a central open cortile, marbled column porticos and sweeping interior and exterior staircases.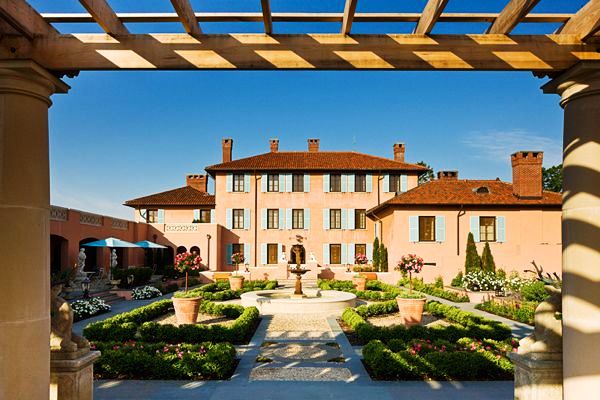 The home has undergone a renovation to restore its former glory and each room features antiques and art from a private collection. Most rooms have working fireplaces and some have terraces with views over Glenmere's 150 acres. Suites include the Penthouse, a two-bedroom suite designed for living with three fireplaces (including one in the master bath), a large living room, and butler's bar, the Goelet suite with three bedrooms and three fireplaces, the Ogden suite, with a private garden, and the Duchess Suite, with a balcony at the front of the mansion.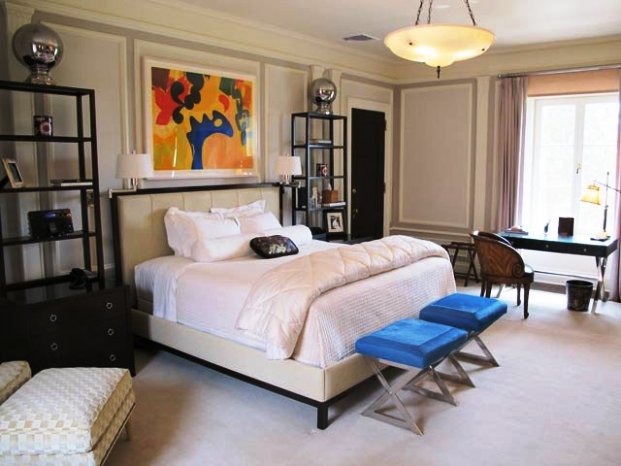 All rooms have custom-designed Italian linens, marble baths with heated floors, and flat-screen TVs, DVD players, iPod docking stations and high speed internet access. The Supper Room is the intimate dining room for candlelit evenings in high style and the Frog's End Tavern has full bar service and serves light lunch fare and informal evening meals.
The Spa at Glenmere Mansion features a marble-clad Moroccan hammam and bathhouse with a "Costa Rican" waterfall/ vitality pool and rooms for herbal steam, cool mist, dry sauna and a computerized Swiss shower.
Organic ingredients, ancient healing traditions and modern techniques are offered in thoughtfully appointed rooms designed by interior designer Marina Case Alario of "Red Shutters" in Warwick.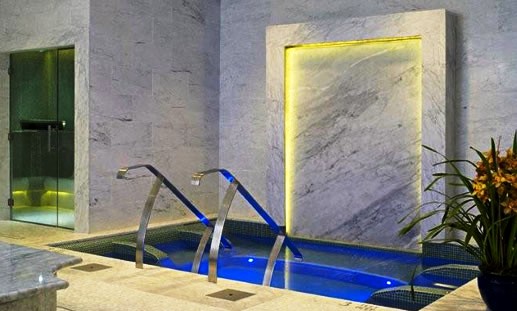 The Glenmere Spa treatment rooms (there are five, including a duet suite with fireplace) are all "en-suite," with private changing room, toilette, steam shower and vitality tub. The spa also includes a Moroccan-themed nail salon, relaxation library with "tea and tonics bar" and Glenmere's signature "Blue Shutters" gift boutique.
An extensive spa menu is offered. The ultimate 2.5 hour hammam treatment includes a guest "Journey to Shambalah," the mythical kingdom in Tibetan Buddhist tradition, where centuries ago Eastern and Western explorers sought out this earthly paradise for its curative anti-aging powers.
This Glenmere journey begins with a heated belly stone exfoliation to prepare the skin for essential oils placed on the meridian points before the body is detoxified in the dry heat sauna. After fragrant raspberry honey is applied to replenish the skin, and the body is cleansed, the guest has a 90-minute massage.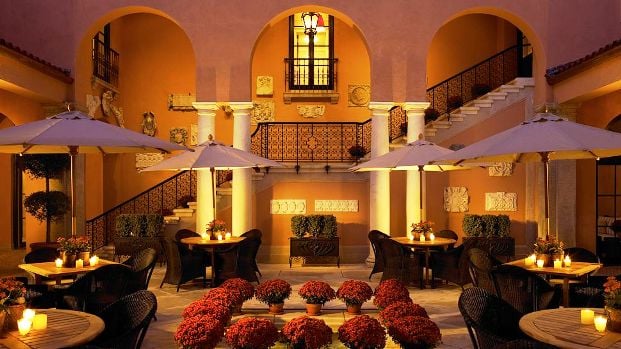 Glenmere
634 Pine Hill Road
Chester, New York 10918
T: +1 845.469.1900
F: +1 845.469.1919
http://www.glenmeremansion.com/