Best Safari Lodges In The Kruger National Park
Dreams of seeing the Big Five in their natural habitat can become a reality whether you a visiting Kruger National Park or one of the private game reserves. Vast landscapes and spectacular African wildlife await you in Kruger. Stay within the famous national park or just on the outside and enjoy thrilling game drives and walking safaris. Discover just what it's like being so close to a lion as you enter a world where nature rules and you are a spectator.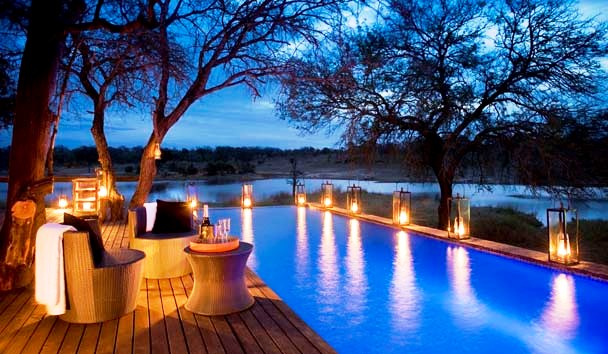 With so many places to choose from we have compiled our top lodges in the Kruger area.
Chitwa Chitwa – The experience at Chitwa Chitwa has been expertly designed to create a blend of modern luxury and authentic African culture. From the moment you enter your stunning lodge you will be overwhelmed by a feeling of calm and serenity. The soothing earthy colors, still pools and generous soft white beds all tell you that this lodge will provide a haven in the African bush.
Casa do Sol – Casa do Sol is the true epitome of luxury and elegance. Situated in the beautiful Mpumalanga Region, Casa do Sol is an Eden of deeply shaded glades, tranquil pools, and exotic flower gardens. Take in the enchanting sounds and smells of the bush and the calm and soothing atmosphere.
Leopard Hills – With its decadent decoration, unbelievable views and attentive staff, Leopard Hills truly offers the safari experience of a lifetime. Awaken to the sights, sounds and smells of the wilderness yet wonder at the absolute comfort of your lodge. The outstanding cuisine on offer means that you will always be revived and ready for your next adventure.
Makalali Lodge -Surrounded by wildlife and with picturesque views of the Makhutswi River you will feel as though your safari trip is infused with natural beauty from beginning to end. This exclusive Makalali lodge is split into four amazing camps and each is equally matched in its attention to your comfort.
Categories: Abacos, Africa, South Africa
Tags: Adventure Travel, Family vacations, Kruger National Park, south africa