From the comfort of your Adirondack chairs, you and your spouse watch as your kids make an attempt to sail a kite with the help of a gentle ocean breeze. Simultaneously, you both put your feet up on the comfortable Adirondack ottomans and call your kids for lunch. The family beach vacation has begun in Myrtle Beach South Carolina.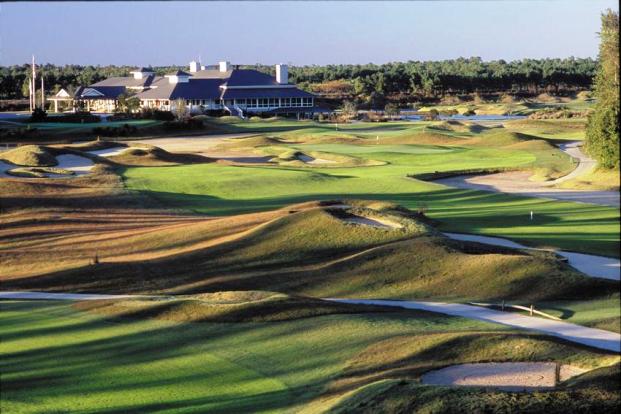 There are many great places for planning a summer beach vacation but few can offer as much as Myrtle Beach, South Carolina. Nature has blessed South Carolina with a sixty mile stretch of beautiful white, sandy beaches along the Atlantic Coast.
The city of Myrtle Beach has been a favorite beach destination for many years. Families make plans to bring the kids to the family friendly city and beach. In addition to the seemingly endless stretch of beach there are so many other things to see and do in Myrtle Beach
Golfers will think they have died and gone to heaven when they see the enormous amount of championship golf course in and around the Myrtle Beach area. Kids will beg their parents to take them to the area's exciting water parks. Adults will cherish the time they have relaxing on the beach during the day and enjoying the abundant night life.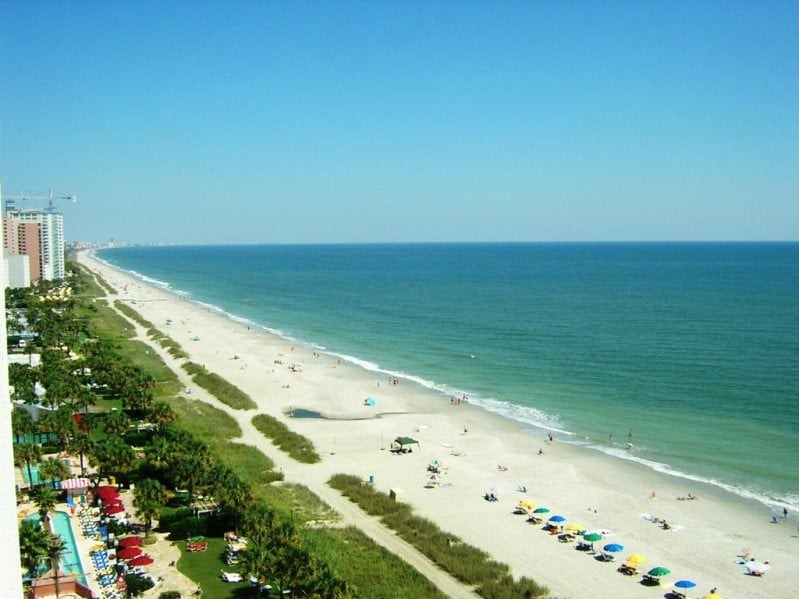 Tourism drives the city of Myrtle Beach's economy and there are many shops, businesses and restaurants that depend on the influx of visitors. You will find plenty of great places to eat, interesting local shops and yes, miniature golf courses.
Myrtle Beach is first and foremost famous for its beach. When you come to the area, you come to enjoy frolicking in the cool Atlantic Ocean waters. Children will have fun building castles in the sand and chasing after the seagulls. When it gets too hot, everyone will head for the water to cool off. Make sure to bring plenty of suntan oil because you will be spending a lot of time outdoors.
Downtown Myrtle Beach hosts a summer celebration called Hot Summer Nights that features different events and activities 7 days per week throughout the summer. All of the events are free. On Monday nights there is a kid's carnival. Free concerts are held every Tuesday, Thursday and Saturday. Weather permitting, a fantastic fireworks show lights up the night time sky on Wednesdays. You can catch the strolling Dixie Land band on Friday and if you're still around on Sunday, do not miss the very unique percussion act.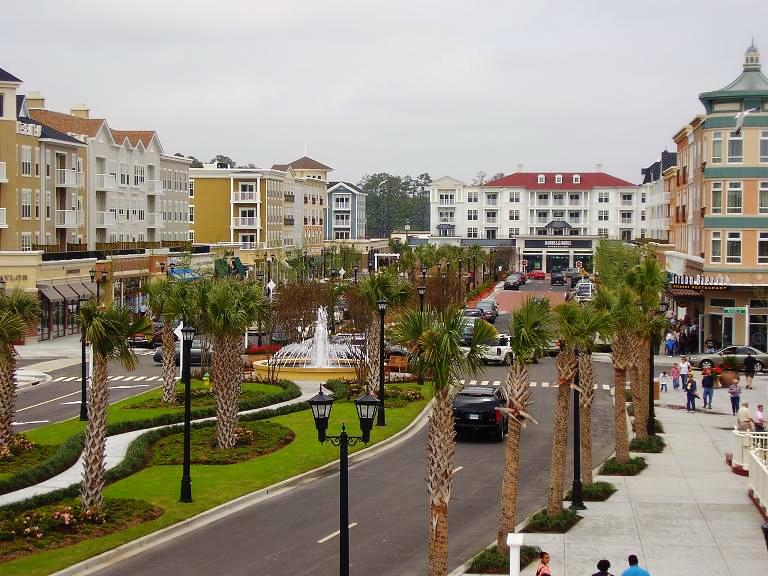 Accommodations are plentiful as there are hotels and motels all along the main strip by the beach. Prices rise during the high season and are much more affordable at slower times of the year. There are also some great deals on spacious beach rental homes that can be reserved by the week.
Don't you want to be out there on the deck in your Adirondack chairs with matching Adirondack ottomans taking in the fresh ocean air and natural beauty? It is never too early to start planning your beach vacation. So, pack your fishing rod and put your golf clubs in the back of your SUV and head on over to Myrtle Beach for a great summer beach vacation.
For Hotels in Myrtle Beach click the link below
https://www.etraveltrips.com/eTravelTrips/hotels_list.php?vresort_name=&ifacility_id=&vcountry=&vstate=&vcity=myrtle&search_rosort=search