Atlanta, Georgia's character has evolved from a mix of peoples: transplanted Northerners and those from elsewhere account for more than half the population and have undeniably affected the mood and character of the city.
Irish immigrants had a major role in the city's early history, along with Germans and Austrians; the Hungarian-born Rich brothers founded Atlanta's principal department store. And the immigrants keep coming.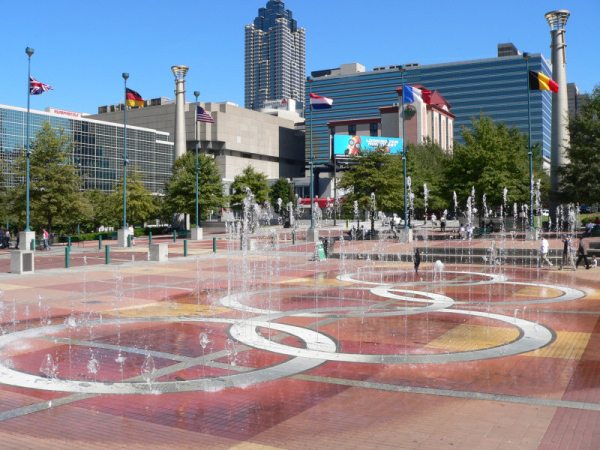 In the past two decades Atlanta has seen spirited growth in its Asian and Latin-American communities. Related restaurants, shops, and institutions have become part of the city's texture. Atlanta's complex mixture of culture has allowed families and travelers alike to delight in exciting and diverse vacations.
Atlanta Must-Sees
Site of the 1996 Summer Olympics, the 21-acre Centennial Olympic Park features the interactive Fountain of Rings, sculpture and an amphitheater. Stop by for concerts in the summer.
Don't miss the world's largest aquarium, the Georgia Aquarium. With more than eight million gallons of water, the aquarium is home to beluga whales, sharks, alligators, piranhas and many more.
Taste more than 60 beverages from around the globe at the World of Coca-Cola®, and tour interactive exhibits about the world's best-known brand.
Take the Inside CNN Studio Tour, and go behind the scenes at CNN's global headquarters. Ascend the world's largest freestanding escalator to see interactive videos of CNN's top stories and a replica of the control room.
Immerse yourself in the life of the great civil-rights leader at the Martin Luther King Jr. National Historic Site. See King's boyhood home, his church, an educational visitors' center and his gravesite.