Visiting Budapest Hungary
What makes this Hungarian capital an endlessly diverse adventure is the fact that in 1873, two towns (yes, Buda and Pest) on opposite sides of the Danube River united to become known as the Queen of the Danube and one of the largest cities in the European Union today. Brace yourself for the most unique experience in Eastern (or all) Europe as Hungary is an outpost of cultural and linguistic distinction that stands abruptly apart from its Slavic and Germanic neighbors.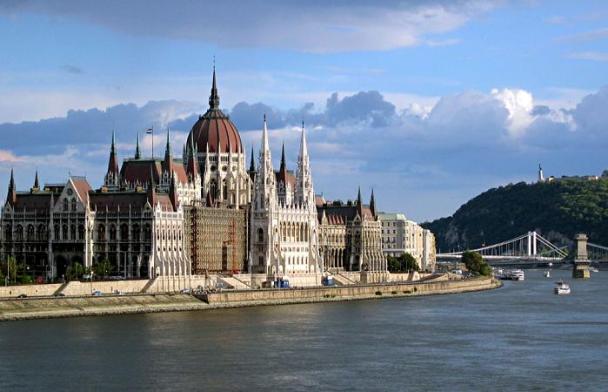 The Magyar stronghold of Budapest, established around 900 AD by the formidable clan from Central Asia, became the center of the Kingdom of Hungary capable of withstanding the carelessly blundering Ottomans, Habsburgs and Nazis. Discover the grandeur of one of the oldest and most established cities in Eastern Europe!
Take a Bath with the Queen
A great place to start your Hungarian journey is on the Western Bank of the river in Óbuda, the very oldest part of Budapest. Two thousand years of human life surround the excavated Roman city of Aquincum where Europe's largest open-air amphitheater remains. Main Square is beyond charming with taverns and quaint single story houses and shops. From Óbuda to neighboring Buda, the hilly landscape is sprinkled with ancient Roman and Turkish Baths, fed by some of the 100 thermal springs that run through the area.
The Art-Nouveau Gellért Baths in Buda are the most famous to relax in, although the Rudas and Rac baths, build by the Turks 400 years ago, are more interesting and less crowded. All three are located on top of scenic Gellért Hill inside the Citadel, an old military fortification from the 1800s. The pinnacle of Buda is the eponymous Castle Hill where the 14th century Baroque Royal Palace presides imperially over the city.
Categories: Abacos, Budapest, Europe, Hungary
Tags: Budapest, City Vacations, Danube, Dohány Street Synagogue, Europe, European Union, Family vacations, Historical site, Hungarian State Opera House, Hungary, Museums, Óbuda, vacation